Like I said, the reason we were in Louisville was to celebrate Travis' brother's 30th birthday. His wife Laura had planned a surprise party! It was so fun. It was set up in the upstairs of a restaurant called Mark's Feed Store.
They got him there by telling him it was fundraiser for a mission trip for their church. I loved the fake flyers on the doors. Laura and her mom are such good hostesses! They put together an amazing
wedding
, and always give really thoughtful gifts! I sometimes wish Jordan and Laura lived a little closer to us, they are so fun.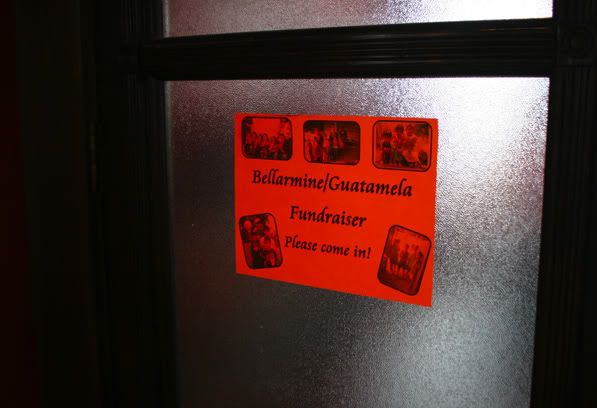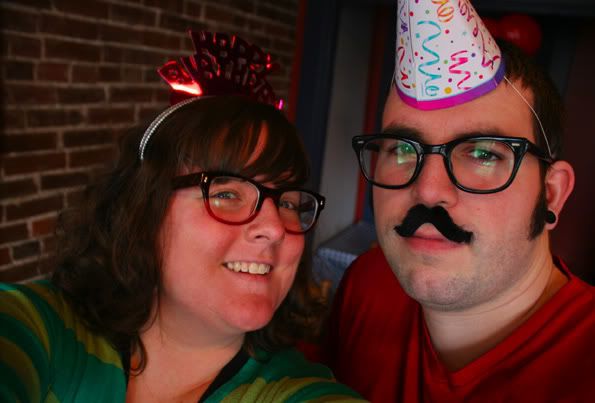 Jordan was totally surprised! It was awesome.

We played a fun game where everyone wrote down a memory of Jordan. They were almost all hilarious. Jordan had to guess who wrote each one. I think that is such a fun idea for a birthday party.
We had ice cream cake, and cake pops, and Travis and I both ordered ice cream. SO MUCH FOOD that day! And it wasn't over yet.
After the party we wanted to go to Hammerheads, but it was closed! Such a bummer! I need to have truffle fries again. We ended up at Impellizzeri's and had some pretty delicious pizza.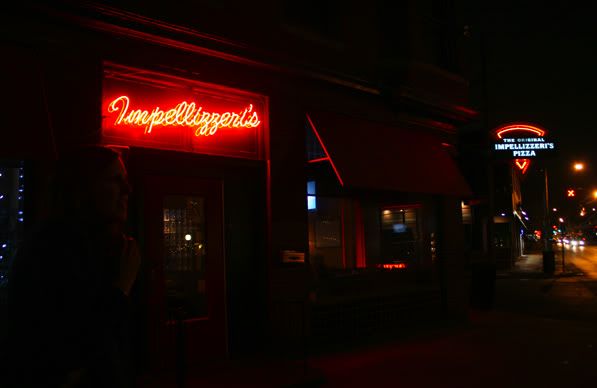 Then after lots of laughs, we headed home. I felt like I needed to do a cleanse after that weekend. We ate out 5 times in 48 hours! Blarg! So gluttonous! So awesome!