We decided to stop in Savannah, Georgia kind of last minute. I was looking at possible routes and it turned out it would only add about 30 minutes to the drive is we stayed in Savannah instead of Valdosta, and the former seemed much more exciting. We were only there for about 2 hours (not including sleeping of course) and here is what we did: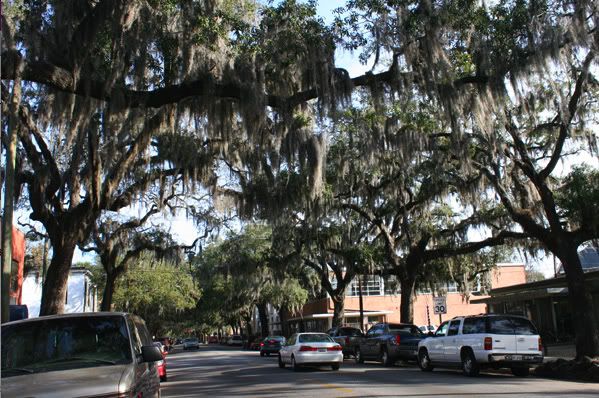 I was completely enamored by the spanish moss. You would have thought I had never seen it before.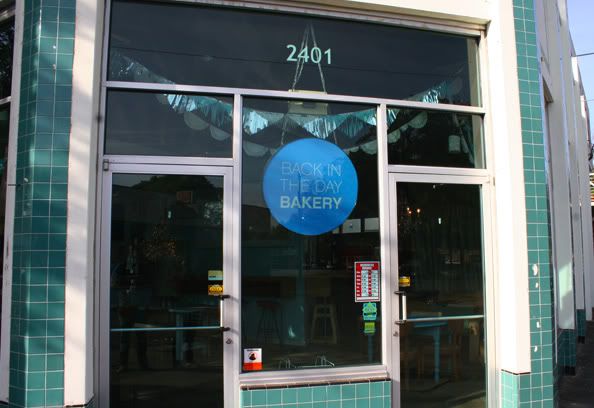 We went to this bakery on the recommendation of a friend. It didn't disappoint.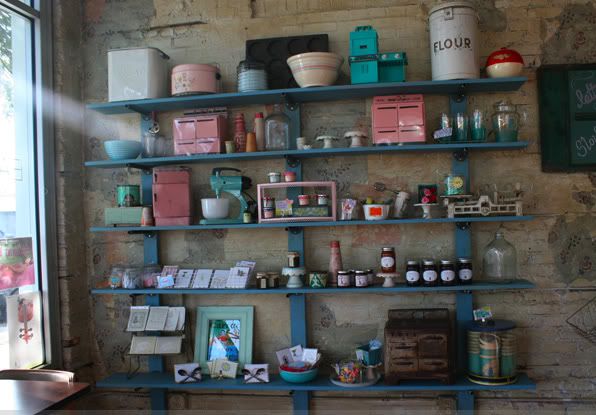 The inside was so cute! I felt a little shy taking pictures. Look at this cute display!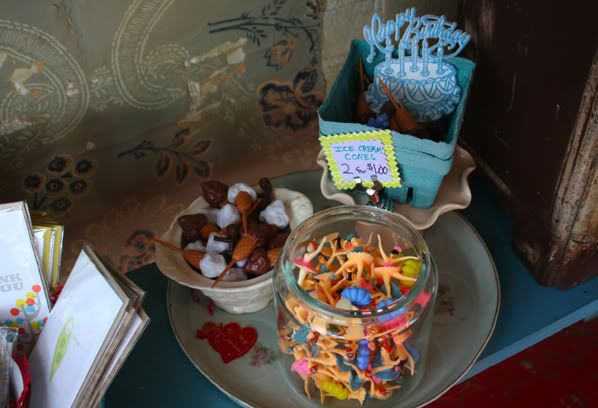 They had lots of cute little decorating stuff. I got some vintage/vintage inspired things.

I had a berry pastry. Travis had a biscone (mix between a biscuit and a scone) and it was REALLY good! perfectly sweet and buttery.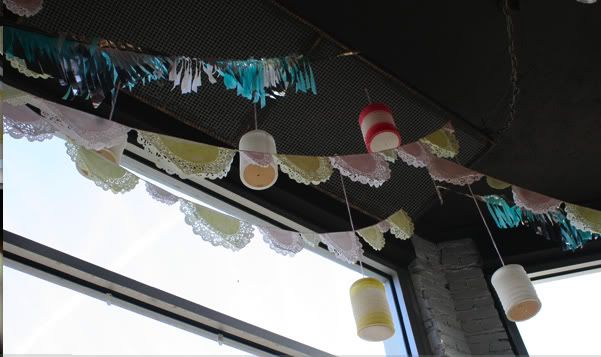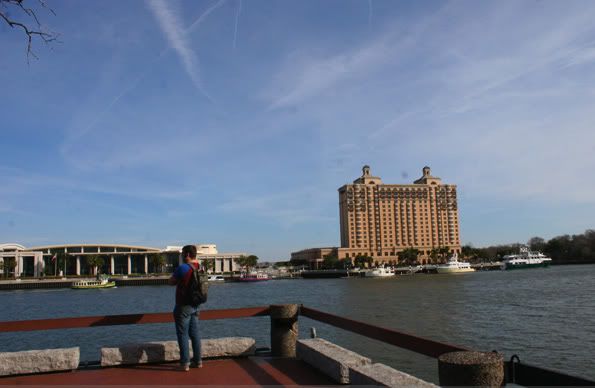 We weren't really sure what to do (I hadn't really researched the town at all) so we just headed down to the water front.
I loved the emergency life preserver!

There are LOTS of pretty historic buildings in the city.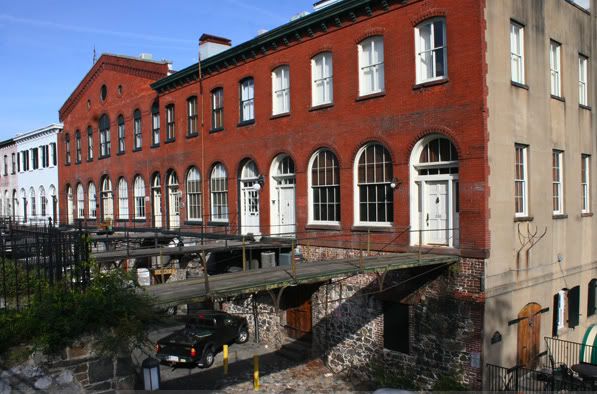 I loved the bridges to front doors. Travis went on and one about how he would love to be here for the zombie apocalypse. That is his favorite topic of conversation. I just thought they were cute. Can you imagine stringing some pretty buntings along the bridge?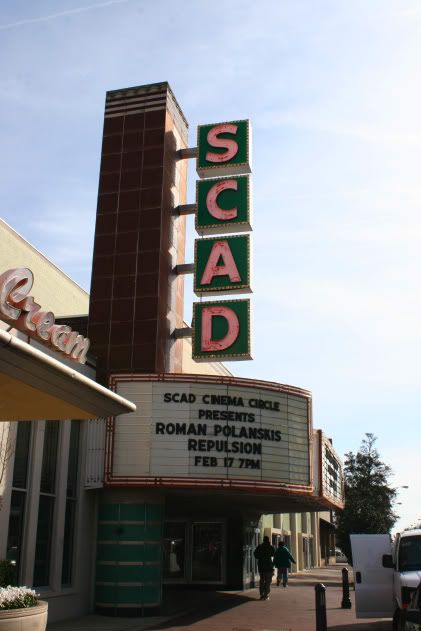 We talked about how our lives could have turned out so different if I had gone to the Savannah College of Art and Design. I got in and got a scholarship (not a great one) but decided against it. Travis says he would have followed me down here (of course he would have!) and who knows. Fun to think about.
We left after just a few hours. I would definitely like to come back, and plan some things to do and research the area. But it was fun for a quick morning stop before getting back on the road.