When we went to the Nashville Library the other day we went to look at the puppet theater. it is for kids, but we came to see their Alice in Wonderland production a few years ago and it was great! My favorite part was the displays of vintage puppets. Look how cute!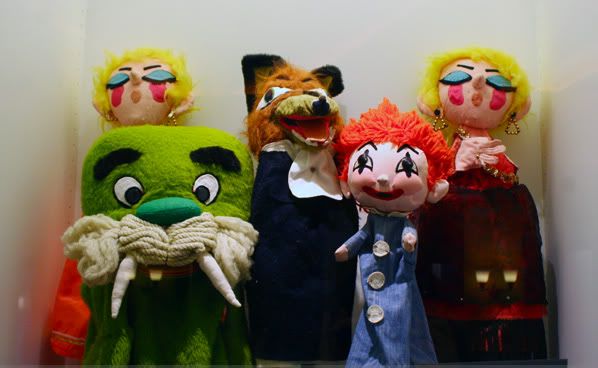 I can't even pick a favorite in this case!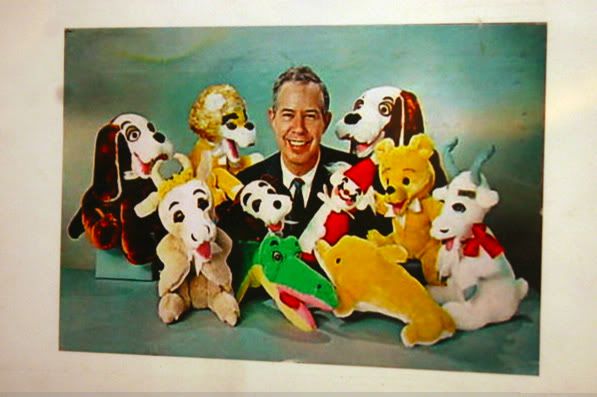 Tom Tichenor

I love the pearly eyes and the eye lashes on that monkey!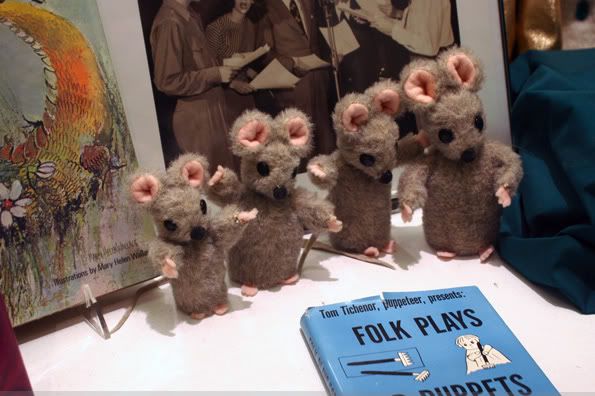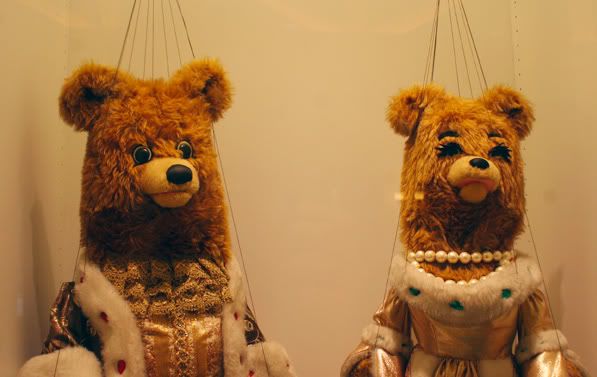 Beautiful royal bears.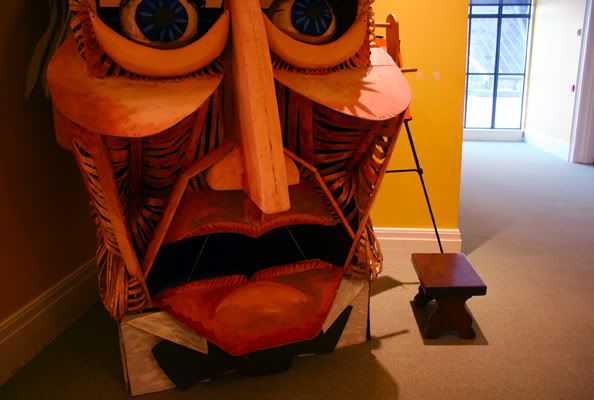 And this was made by Wayne White (who i was just posting about!) and some students from a local art school. The eyes rolled around if you turned the crank. So cute.