The weather has been so good lately! So good that I made Travis go on a walk with me and girls. We pulled out the ole dog sling and I made a big fuss over them, as usual. And took a ton of photos.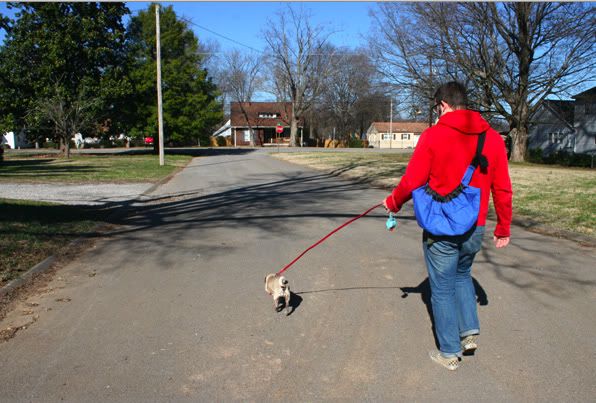 Phyllis actually walked most of the way. She was running as fast as she could! I think the sun felt good on her bad joints. That and she has been getting her joint supplements again. I think they are really making a difference for her.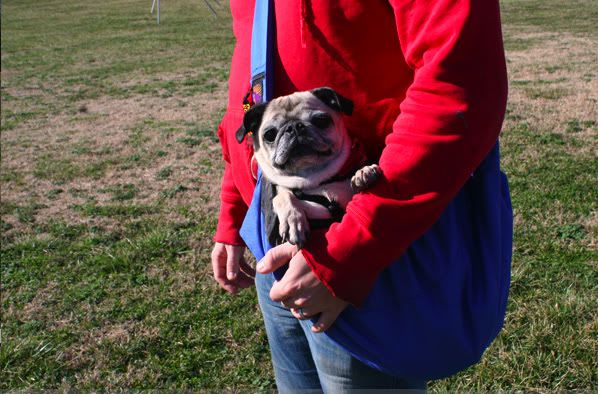 We put Priscilla in the sling for the first time! She loved it! She is so weird on walks. I'm not sure if she can smell or not, but she doesn't sniff anything, or go to the bathroom the whole time she's on the leash. Such a weirdo.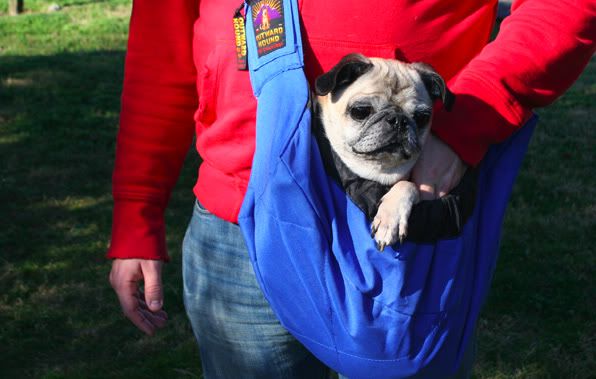 Phyllis will tolerate us fawning over her and making her little paw wave.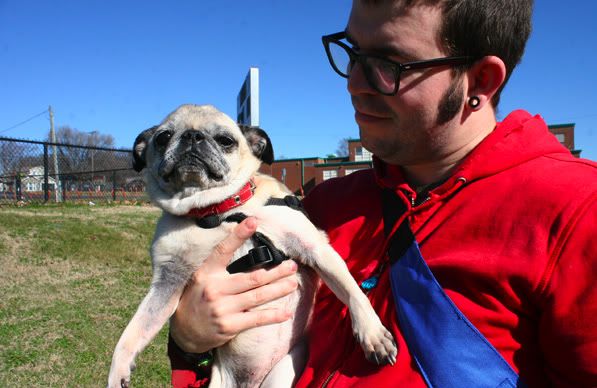 Priscilla doesn't like it though. No kisses for this girl. I sneak them in sometimes though.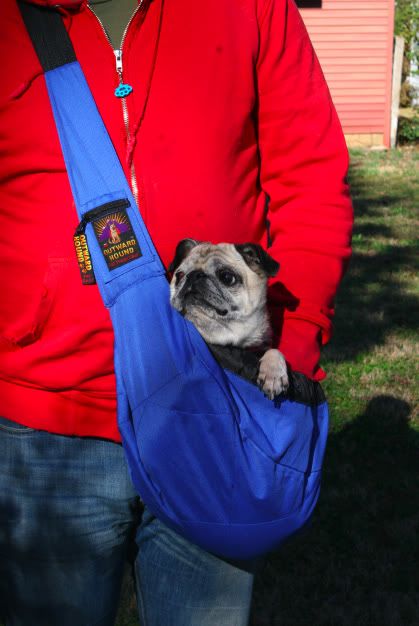 I'm almost sorry for the sling picture spam. Almost. It is just so darn adorable!