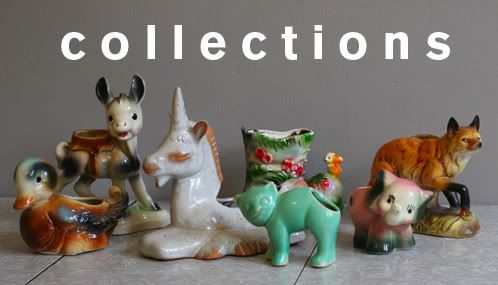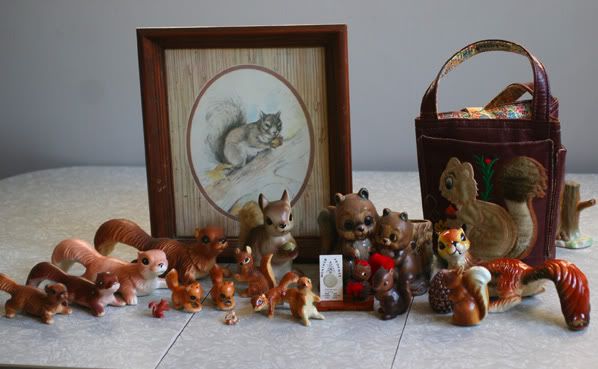 This is another collection that came about by accident. What is it about woodland creatures? Why are they so prevalent in vintage? Not that I'm complaining. I love squirrels. I used to wish that squirrels lived in my yard when I was a kid. Now some do, and I love it!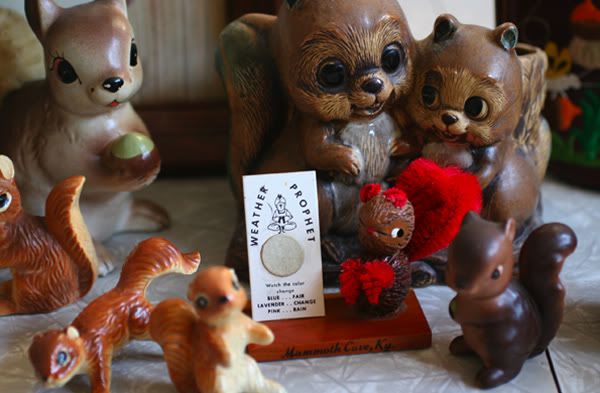 This little weather prophet squirrel looks vintage, but I bought it in a gift shop in
Cave City, Kentucky
on our anniversary trip two years ago. I have a hunch that this gift shop is selling stuff that it has had for the last 40 years. Or I like to imagine there are still companies out there making things out of walnuts and pipe cleaners.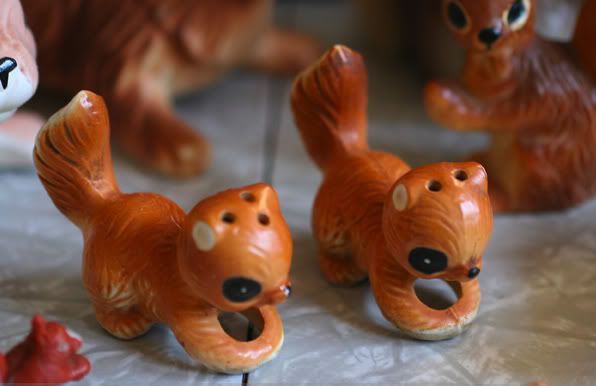 These little squirrel salt and pepper shakers are missing the tree they should hang on, but they are still so sweet! I couldn't resist them when I saw them at the flea market. The lady who sold them to me said she was hoping someone would think they were as sweet as she did.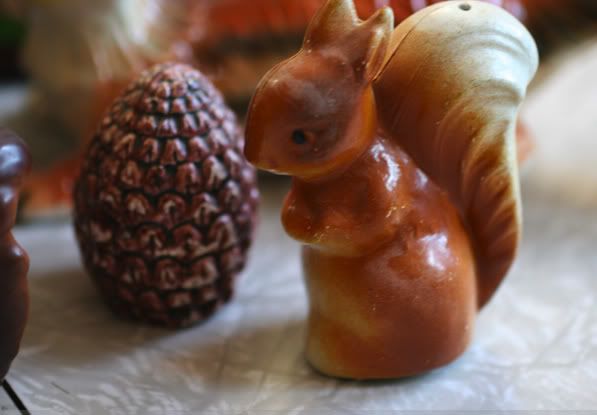 This plastic squirrel and pinecone set are from
Santa's Land
in Cherokee, North Carolina. Another example of a gift shop full of stuff they have had hanging around for year. I love that.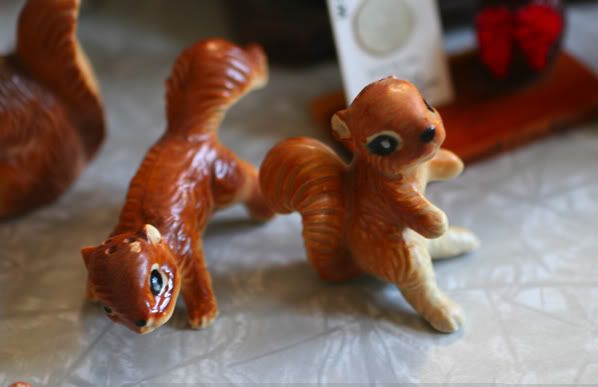 Another salt and pepper set.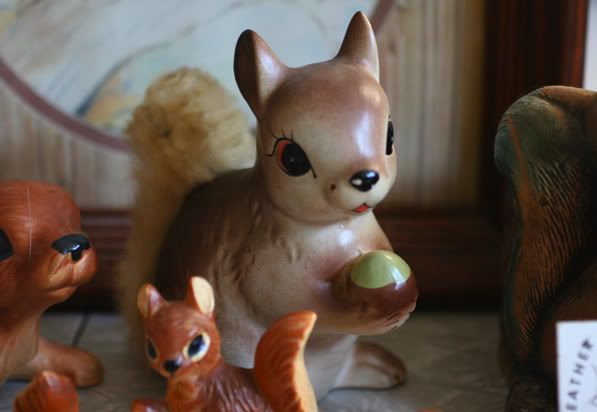 Bank with a furry tail!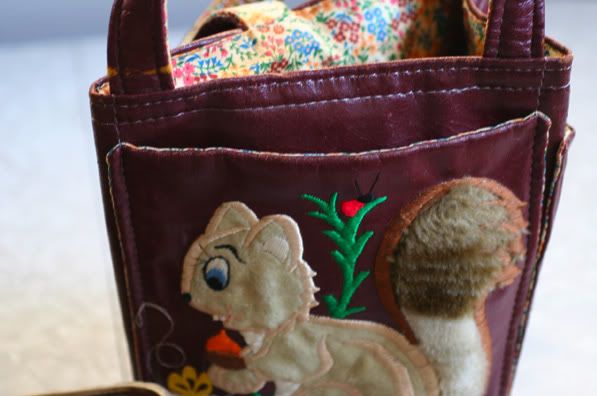 Silly squirrel purse. I used to keep my camera in it when I wasn't using it.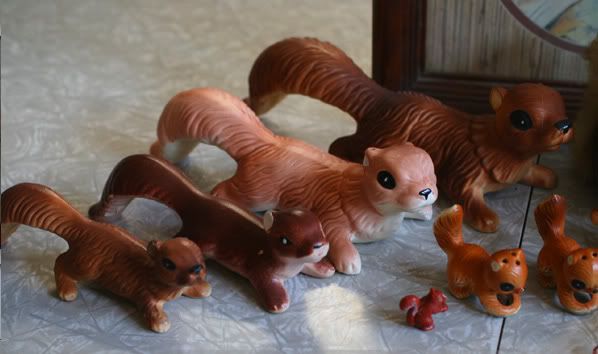 I love this style of squirrel. Only two of these are vintage for sure, but that doesn't really matter to me.

This is my favorite wall squirrel. He was marked as a chipmunk at an antique store.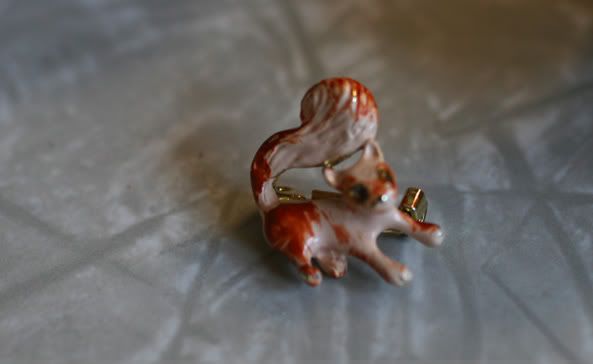 Last but not least, a sweet tiny squirrel pin with sparkly jewel eyes! Perfection.