A few weeks ago I saw a listing for an estate sale coming up that looked promising. 50 year accumulation, mid century furniture, basement full of boxes, collection after collection. It literally had a hard time sleeping the night before because I was so excited. Travis and I got there about an hour before the sale opened, and we were still about 20th in line! We got to meet Jamie of
Owl Really
while we were in line! Finally!
We got let in with the second batch of people. Sadly it didn't live up to the hype. Don't get me wrong, there was some great stuff, but not as much as I had hoped, and it was priced pretty high. Look at that pink canister set!
I loved this green one too. But I really don't need one.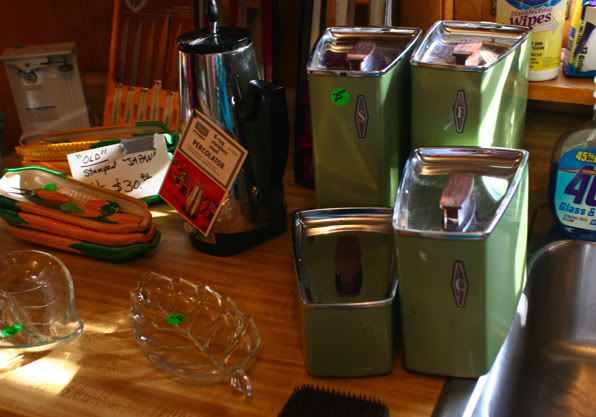 I always love seeing old mattresses like this. So pretty!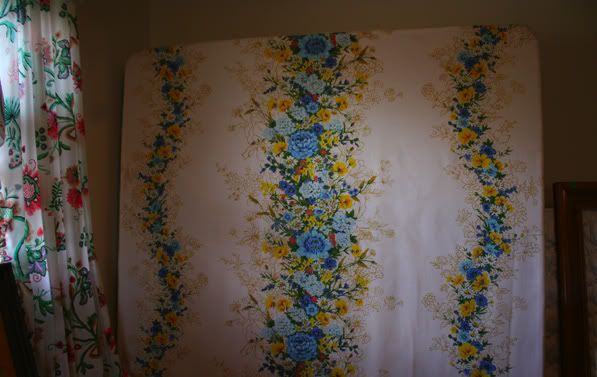 They had some great pennants, but at 8 bucks each I passed them up.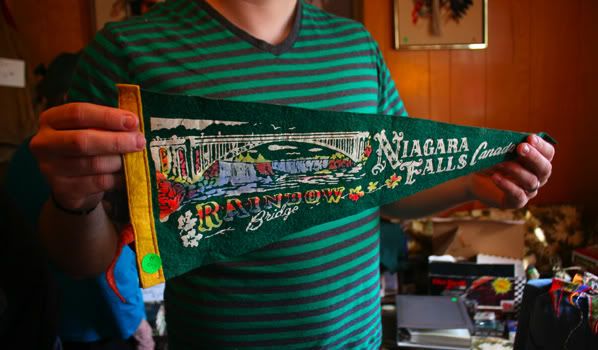 The promised basement full of boxes to dig through was the most disappointing part. There were a few boxes, mostly full of romance novels. There was a great dinette set for 75 bucks, but again, I don't need it. There was a LOT of Christmas stuff, but none of it was vintage.
Travis picked out this metal shelf. He is going to use it to display his first aid collection. He has already cleaned it and painted it! I can't wait to show you how it turned out!
Here is a little sneak peek at what I got. I'll show you the rest later this week! I LOVE the colors on that paint by number! I usually don't pick up landscapes but I just couldn't resist that pink and blue.

After we left there was still quite a line!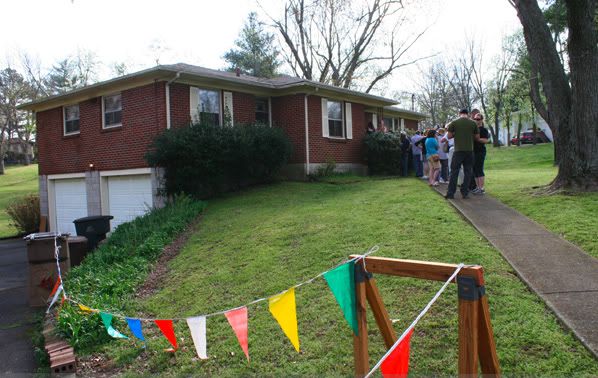 We drove alllll the way across town to another sale because I had seen this dog portrait in the listing. I was so happy it was still there!! I paid more than I would have liked for it, but i really love it, the frame is really nice, and the guy who was running the sale gave me 25% off since I was so excited about it.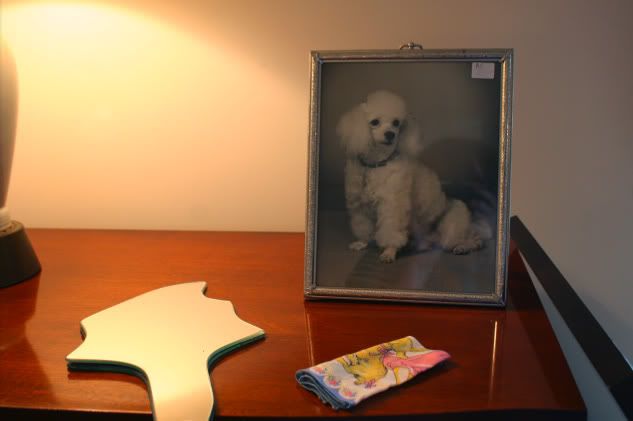 Here are a few other things from that sale that I liked but didn't get.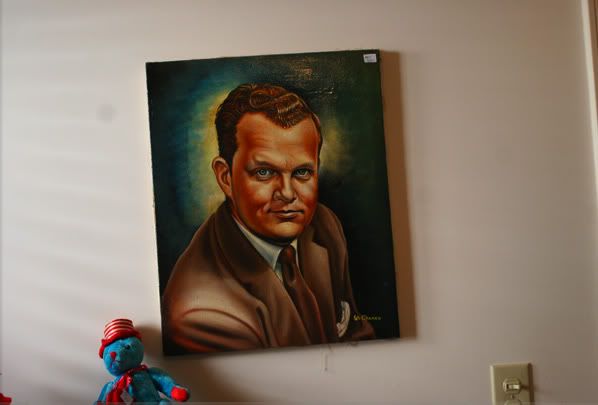 Squirrel quilt! This was 65 bucks, so it wasn't hard to resist.

Really cool wallet. I actually kind of regret not getting this now.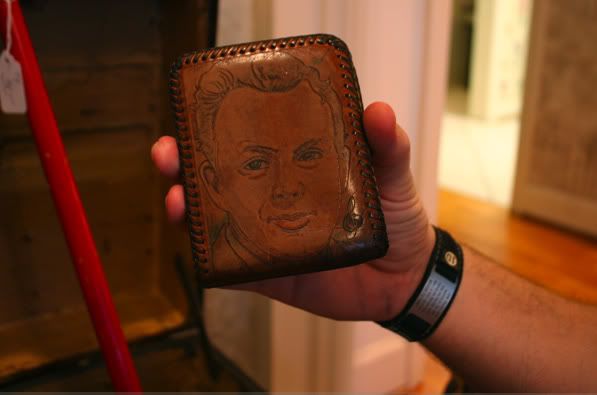 It was full of great old pictures.


link up with Apron Thrift Girl