I got the greatest package in the mail the other day and had to share it! I couldn't even wait until daylight so these pictures aren't the greatest. So Liz over at Love of the Hunt sent me this. Go check out her blog if you are a vintage lover! It is really great! I wish I could have been at her recent party to break in her great new bar!
So I got home from a crappy day at work to find this box on my front porch! It was covered in cute pug pictures and was sitting in a beam of light. I almost ran inside to open it!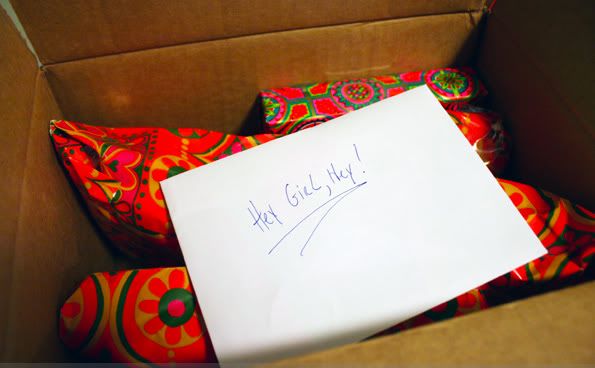 I LOVE this wrapping paper! i even saved some it.

There were little hints on the outside of each package. I was seriously giggling with glee as I tried to guess what was in each one. And I was home alone, so I probably looked insane. Haha.
Look at what she sent me! I love every single thing! She thrifted it all! That pug dude!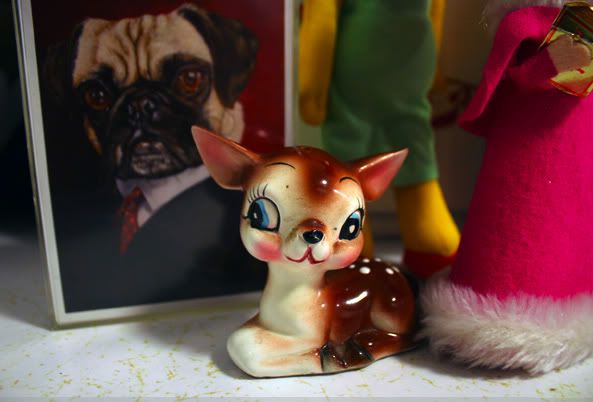 The little deer is my favorite. I already have a plan for him. THANK YOU LIZ! I seriously LOVED this package! You made my month!