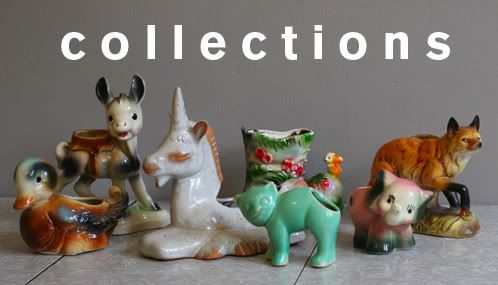 I don't wear a lot of jewelry. I love it, and buy it, but I'm not good at actually wearing it for some reason. But brooches, those I can handle. Here is my collection: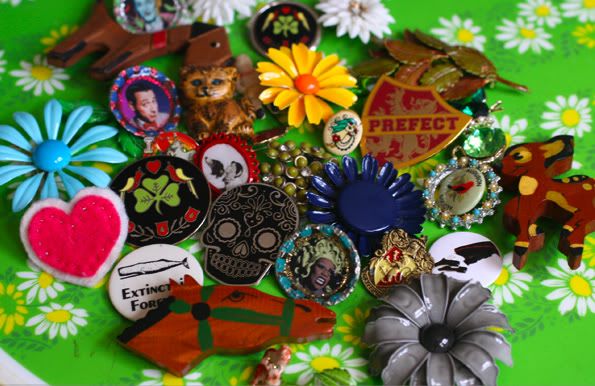 Some vintage. Some handmade by friends, some Harry Potter. The white flowers at the top are from some amazing sweater clips I got at an estate sale last summer. I have been on the lookout since but haven't spotted a single other pair!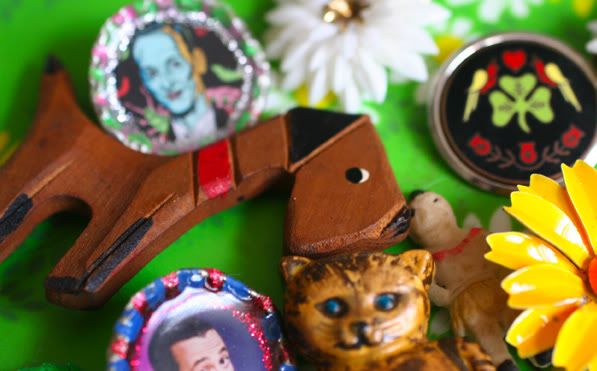 The wooden animals are probably my favorite. I still can't believe a guy at an estate sale let me have them for 50 cents each!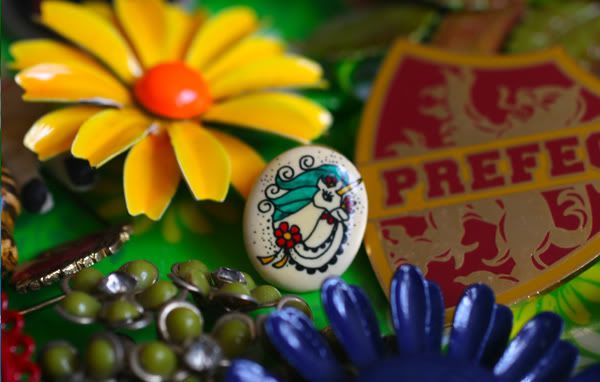 Tiny unicorn pin I got at the flea market for a quarter. I'm in love with enamel flowers of course. Even though I have never seen one at a thrift like so many bloggers claim. And there is my prefect badge that my good friend Dana sent me from Harry Potter world.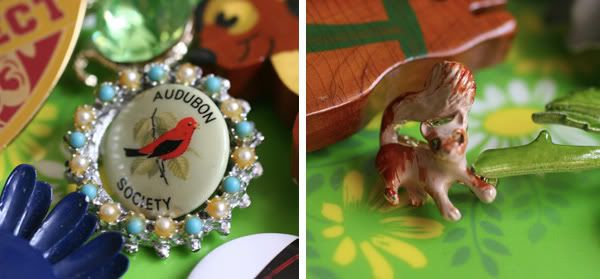 The audubon society pin is another flea market find. Teeny tiny squirrel from an antique mall.

The sugar skull is something I bought at hot topic YEARS ago. I can't believe I haven't lost it yet. And my friend Crystal made me the RuPaul one.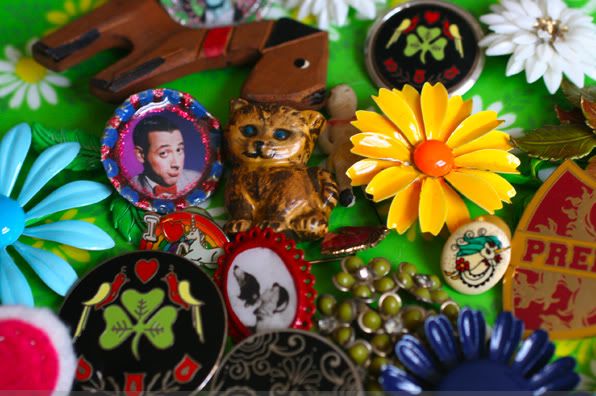 She also made me the Pee Wee Herman, and the red one with the lady and dog in it. The cat is from an estate sale and reminds me of our cat scampi. I actually have a pug brooch that I really love and i wonder where it is!
The felt heart was a birthday gift, the whale is from an antique mall. And that dutch hex one is one of my favorites. It is heavy and pulls down on my sweater though.
And a sweet little I love unicorns one. Because I do. Maybe I'll post my unicorn collection next week.