As you know, I am a collector of many things. Travis is such a good sport about letting me decorate and often finds things to add to my collections, but doesn't collect much himself. I will admit that is partly because I am picky and "don't let" him bring a lot of stuff home. So when he decided he wanted to collect either stamps or coins, I said whichever he wanted, and he has been really into it!
It is pretty interesting to see the currency that people around the world use. Paper money is my favorite. My dad has a pretty big collection and I used to love to flip through it.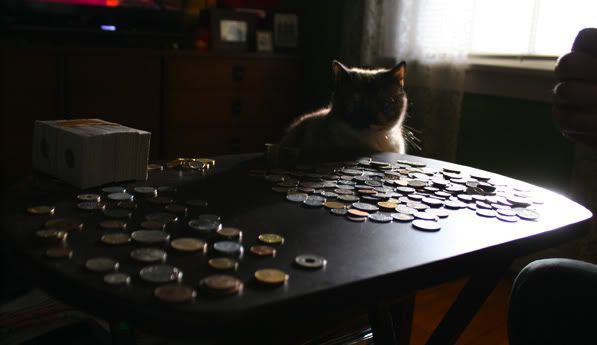 Scampi is really into it too.