My flowering quince bush is in bloom! As usual I am obsessed with it and have to go look at it every single day. I really think it is the most beautiful plant. I'm so happy the lady who owned our house before us planted such awesome things in our yard. I can't wait for the rose bush to bloom!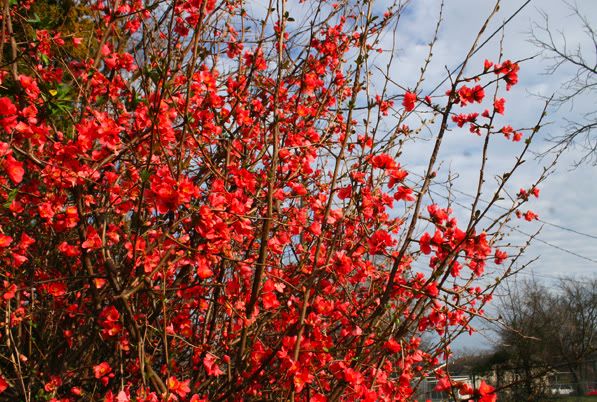 This plant always blooms really early in the season. It starts coming up around Valentine's every year. Man, I need to clean up that flower bed.
The yard is so great. Look at those pretty little flowers over Rose's grave.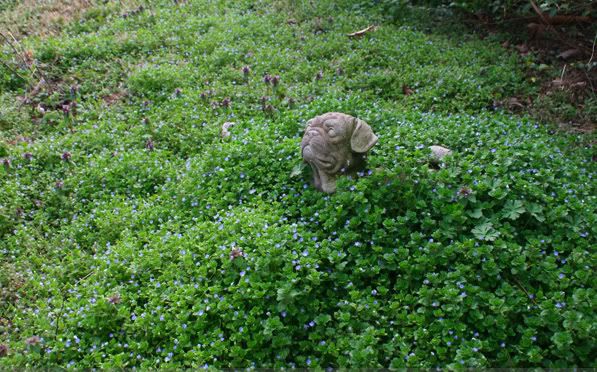 You can see Priscilla is very impressed.