I know that a bunch of you are Drag Race fans like me, so I had to post about the other night, even though my photos didn't come out so great. Quite a few Drag Race Alumni have come through Nashville and I've been to see a few (Pandora Boxx, Raja, The Princess, and Jujubee) but have missed even more (most notably Manilla, I'm still kicking myself!). But when a friend told me Sharon Needles would be here on Friday the 13th I knew we had to go! Even my best friend Crystal couldn't miss it. We got to the club REALLY early (I thought there was a 9:30 show, but it didn't start until 11!) but that turned out to be good because we ended up with a great spot. They had the club decked out in spooky stuff. I heard that almost 1000 people showed up to see Sharon and couldn't even see the stage!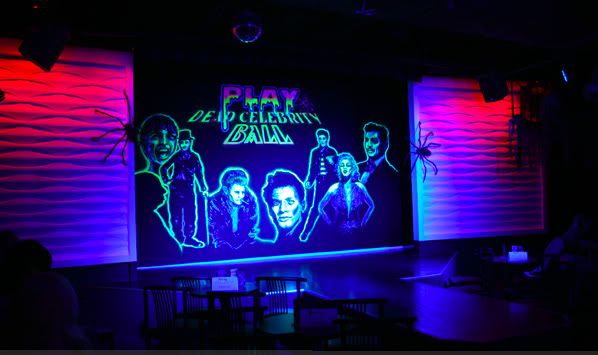 She came out of a coffin that had been on the stage for the first 3 numbers by the house queens. It was so great! She had on her "Inaguration realness" outfit. I wish I could remember what song she did.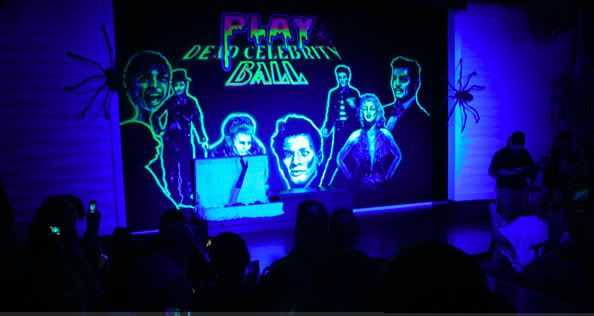 It was so packed I couldn't even get to the stage to tip!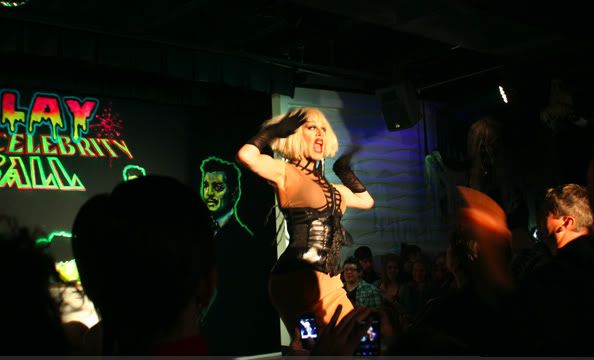 After her first number she sat in the coffin and ate dollar bills until they got a mike out to her. She was so funny and great. I really hope she wins next week!
For her second number she came out with a real poodle in her canine couture outfit!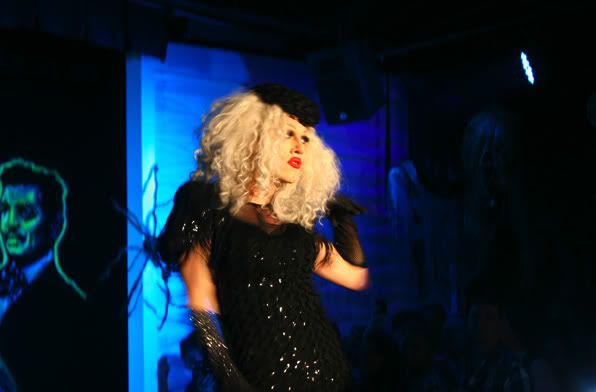 It was so good.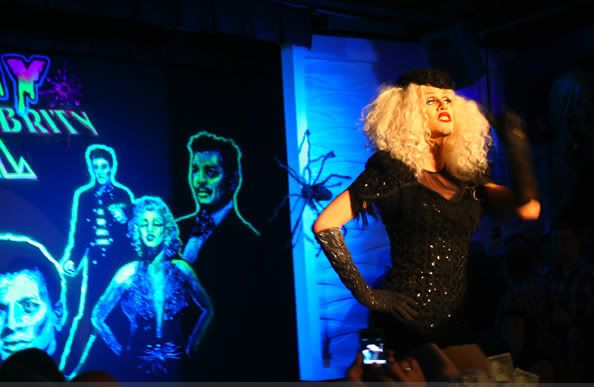 Even though we had all said we wanted to be home by 11, and it was after midnight, we decided to wait in line to meet her. Crystal made her this pouch. Look at the perfect outfit she wore!

I don't know why I didn't buy one of these shirts! They are so perfect! "I ran into Sharon Needles at Party City." I did get a poster, which you can kind of see in the background, and Travis got a koozie.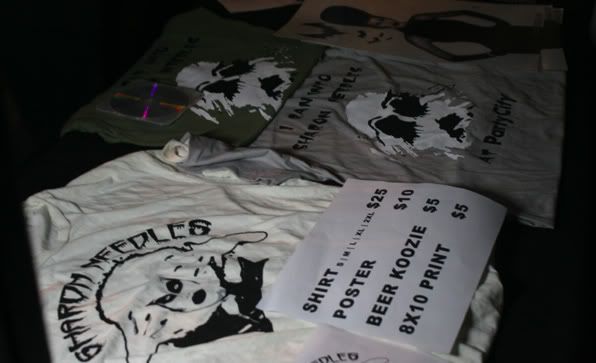 She was SO NICE and funny! She did her Michelle Visage impression for me and signed our stuff. I'm always so relieved when you meet someone you like and they turn out to be just as great as you hoped.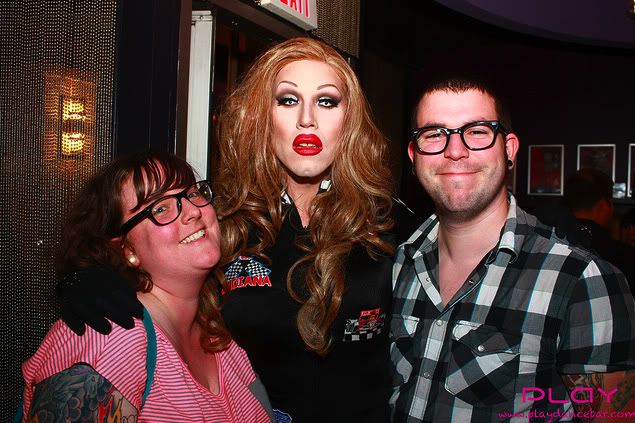 She LOVED the pouch and Crystal's dress.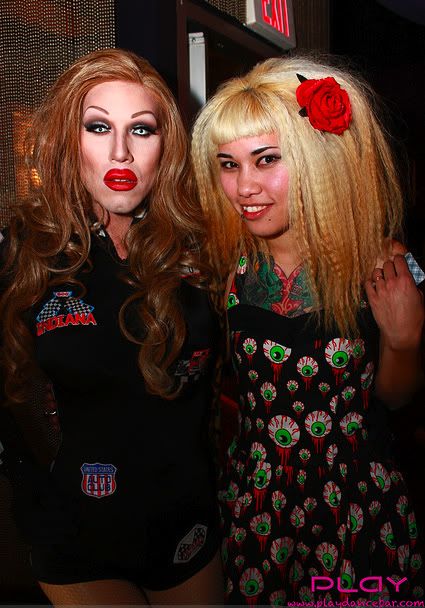 I can't wait for the season finale next week!! Who are you rooting for? You better not say Phi Phi!