Do you remember me saying that I was going to do more crafts this year, and use up my crazy stash of supplies? Yeah, that hasn't really happened, but I did finally finish my pom pom wreath! I bought this yarn in 2008 because I was going to learn to knit and make myself a Gryffindor scarf. Turns out I am terrible at knitting! But I did finally use it up!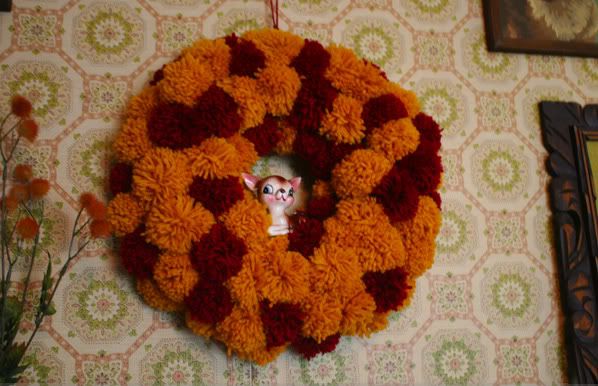 It looks so cute above my mantle! There are million pom pom wreath tutorials out there. Just know it is going to take you FOREVER to make enough pom poms. I used almost 8 skeins of yarn.
The little deer was gifted to me by Love of the Hunt. Doesn't she look perfect in there?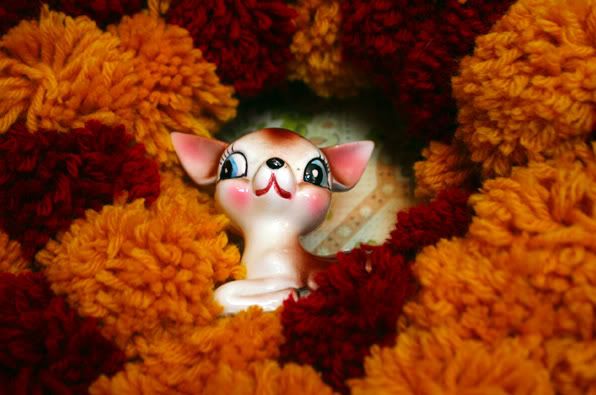 Did you notice this guy on my mantle? My
best friend
gave it to me for my birthday! Her husband made it out of papier mache! I'm totally in love with it.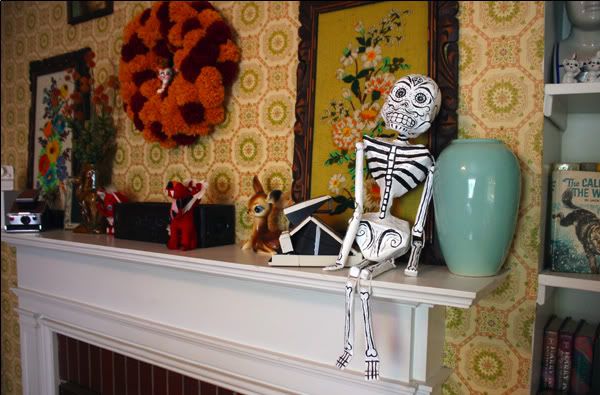 He is so cute. Marc said he wasn't making anymore because they took him so long. At least I got one!