Travis and I went to a few estate sale recently. Nothing AMAZING but I can always find something. One of the companies whose sales I frequent seems to move things around from sale to sale if the don't sell. I noticed because I'm kind of in love with this thing. It's really beautiful. BUT they want $125.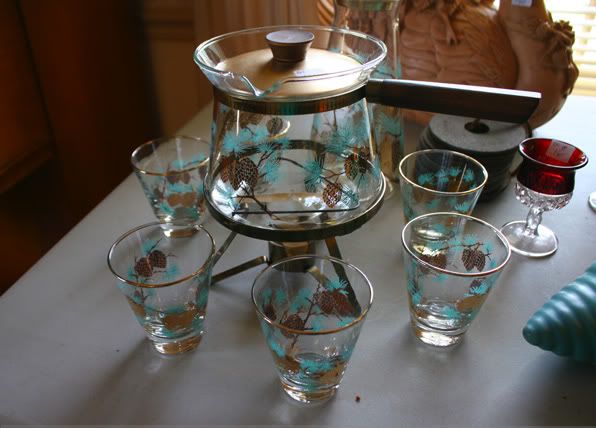 We seem to be finding tons of these gross/cute stoles lately. Travis always has to show them off to me. I'm not sure what the deal is with his face, haha.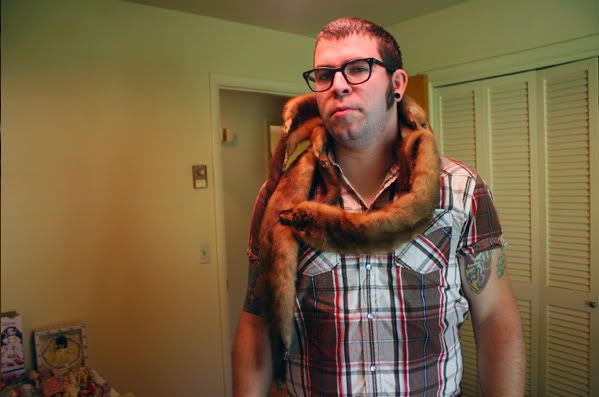 I always love little vintage/retro tidbits in an otherwise "classy" house.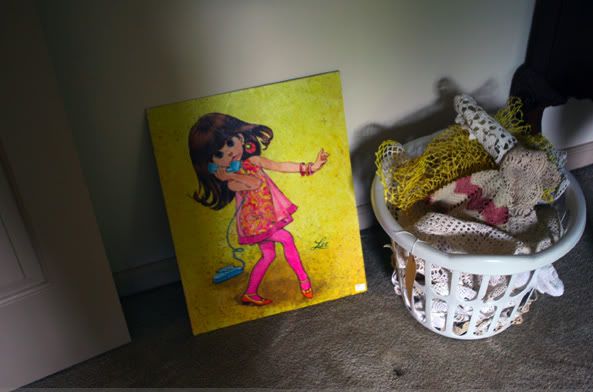 I find it hard to resist well loved vintage stuffed animals. Look at this ladies glitter eyelids! I resisted.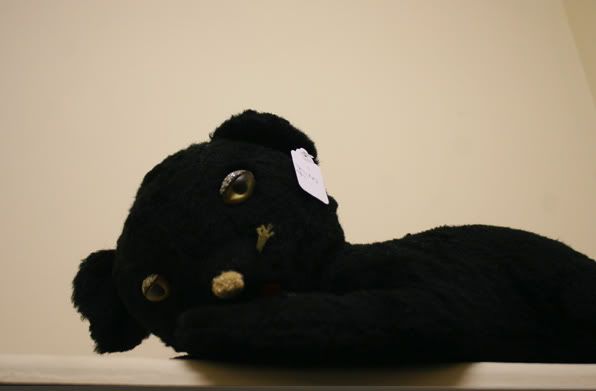 Here is what I ended up. Most of this was from one sale.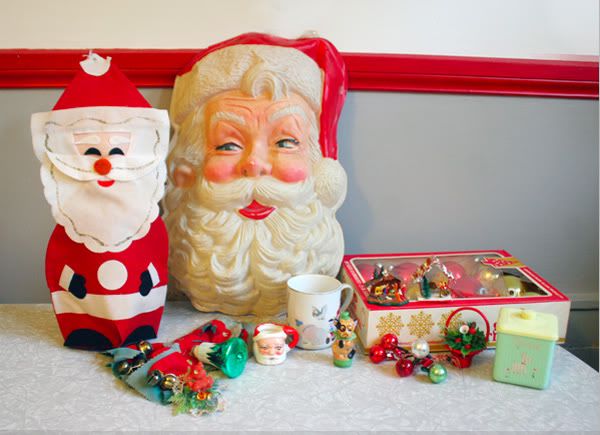 Little Christmas bits. I've been having a little bit of spun cotton head luck lately. Isn't that Santa cute?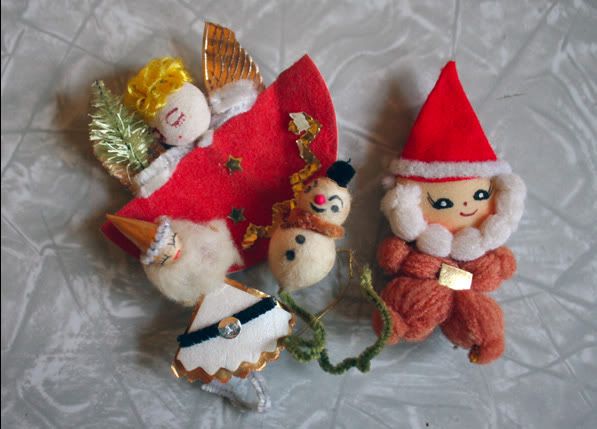 I LOVE the expression on this snowman's face! on the right side he looks sinister.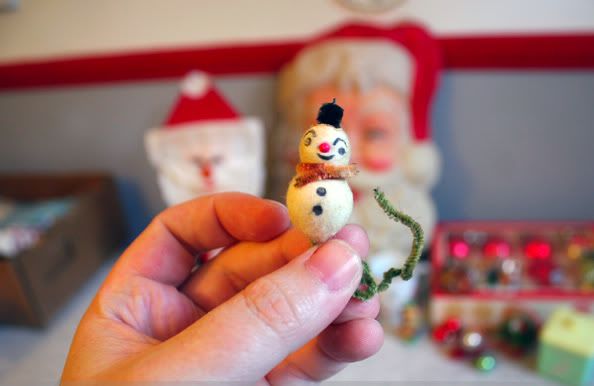 A little dog that reminds me of Phyllis, a tiny basket, and some baubles.

A flocked deer.

I LOVE felt things that go over your doorknobs. For real. I might even use these year round since the green has faded to blue. I have a little collection going of knitted Santa doorknob covers that will look good with these!
The big santa face was in the basement in the otherwise modern/fancy house. The lady running the sale gave him to me for 50 cents. I just bought that, and a box of vintage balls for a dollar and had to wait in line FOREVER from a woman who seemed to be buying half the furniture in the house. She kept forgetting what she had bought, it was so annoying!! Anyway, the other Santa is a felt bottle cover!
This little made in Japan Santa mug is cracking me up! I'm not sure if I would prefer that he was made with the fancy eye liner, or an agnsty teen added to him.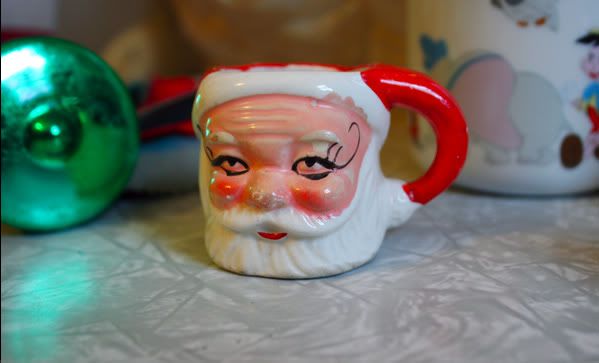 I got this Disney mug because my parents have had one like it as long as I can remember and I've always wanted one. It is pretty cute.
Last but not least this little Boric canister! What? It is teeny and cute. I wonder if there was a whole set. It is the perfect shade of mint green with a sweet little lamb.
I'm missing the flea market this weekend! Wah! Well, I guess a road trip with Travis is better. Hopefully I'll bring home some good stuff!