Last week I went to as estate sale that had a full garage full of boxes to dig through. There hadn't been anything cool in the house, so I didn't have high hopes, but I can't resist mystery boxes! I only found a few things, but my favorite was this dude! As soon as I saw it I knew I had to have it! Do you recognize him?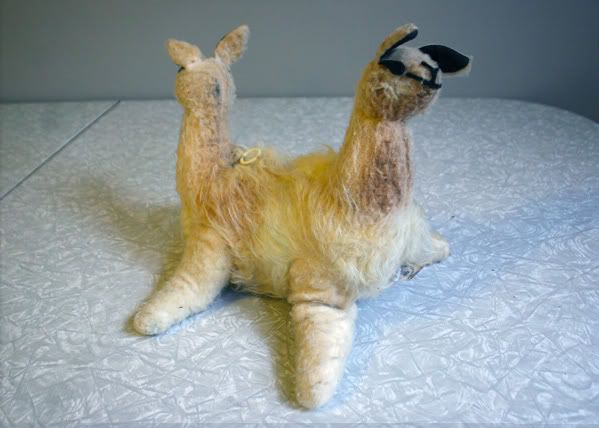 It's a Pushmi-Pullyu from Dr. Dolittle! The GOOD version from the 1960's. I loved the Dr. Dolittle books and that movie when I was little. I swear he isn't as dirty as this picture makes him look.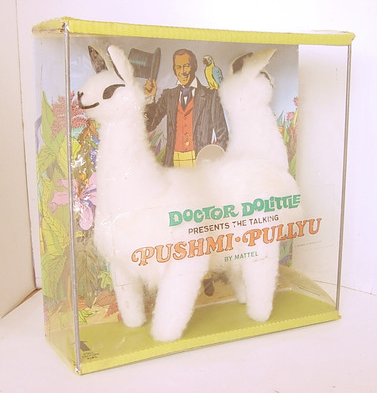 (

Ebay Listing

)
I found an ebay listing for one in mint condition in the box. How cute!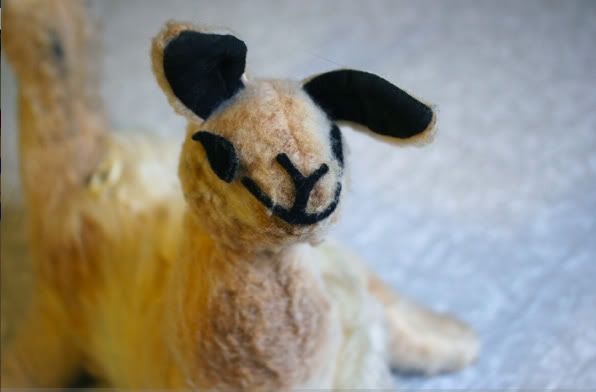 I just had to bring him home. The pull string doesn't work currently, but I'm doing some research on how to fix it. Until then he will live on top of my bookshelf.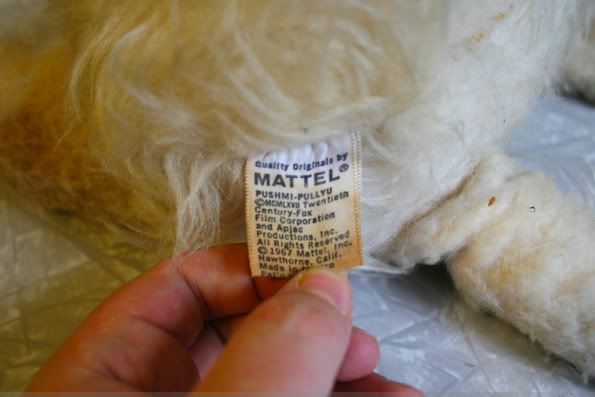 The only other thing I found in the whole full garage was the great felt and sequined Christmas card holder. From the white stripe down is a pocket to hold your cards.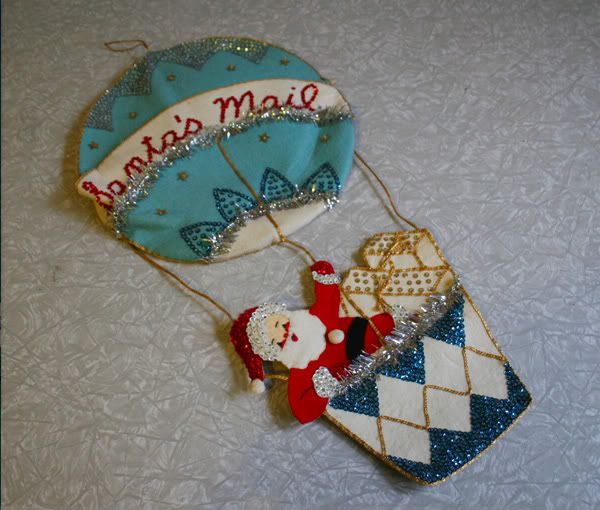 When I pulled this out of a box of boring modern Christmas stuff one of the girls running the sale was like "Wait, do you have a blog?" She recognized me after seeing me spazz over a piece of sequined felt. Which I loved. Hi Jill, if you are reading this!
Other than estate sales, nothing too exciting has been going on around here lately. Hopefully that will change this week. This afternoon I'm getting my sandworm finished! And soon we are going on our tiny little anniversary trip! Do you know of anything cool/cute/weird places to go in Cincinnati or middle Kentucky? Let me know!