Another one of the the photo albums I bought at the estate sale last week was titled "First Trip West." When I got it home and was able to really study it, I found this map tucked inside, with Anges and Ethel's route! How amazing would it be to follow their route and go to the same places? At least the ones that were still around. I don't know how possible it would be...
Look, there aren't even intestates yet!

Also, to my complete delight there is a typed out travel journal! Mrs. Smith is Ethel. They seem to have traved together a lot. This journal includes how much they spent too! Something like 189 gallons of gas for the high sum of $2.89! I think in total for their two week trip they spent 200 dollars. Amazing!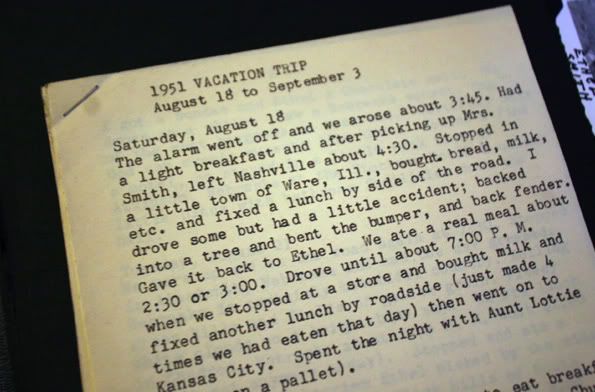 Here are our heros, posing with some cacti.

There are all kinds of little souvenirs tucked behind the photos.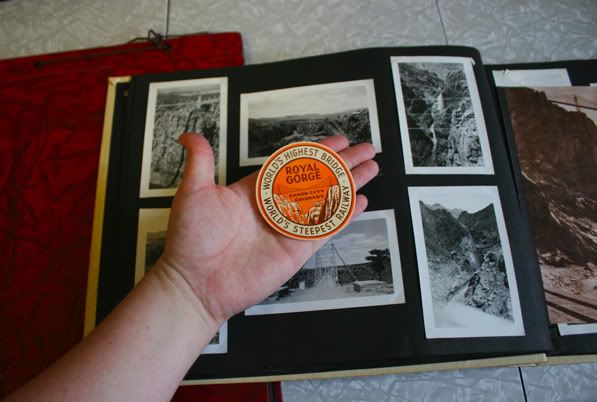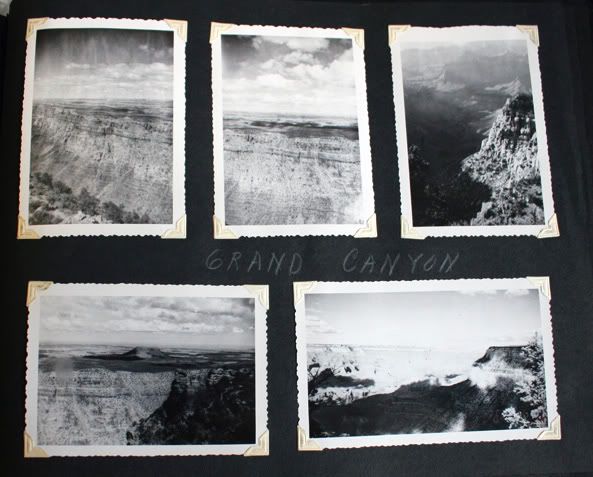 A cute place mat from Ruth's over in Colorado Springs! It isn't still open, but there are postcards all over the internet with pictures of their great furniture.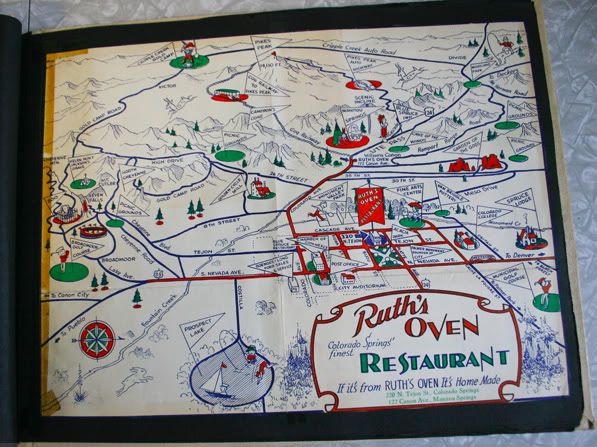 Here they are making snowballs!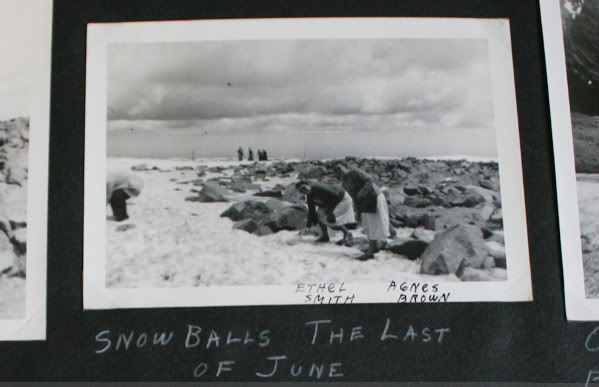 There is lots of posing in front of state signs.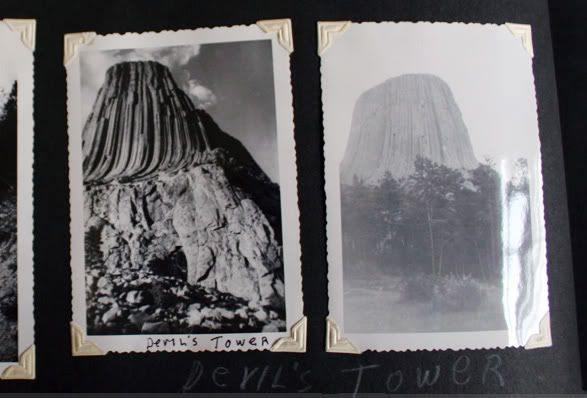 More vintage postcards!

Look at that gorgeous water fall! There are tons of pictures of bears in this book too!

Look at this scary lift to get up a mountain!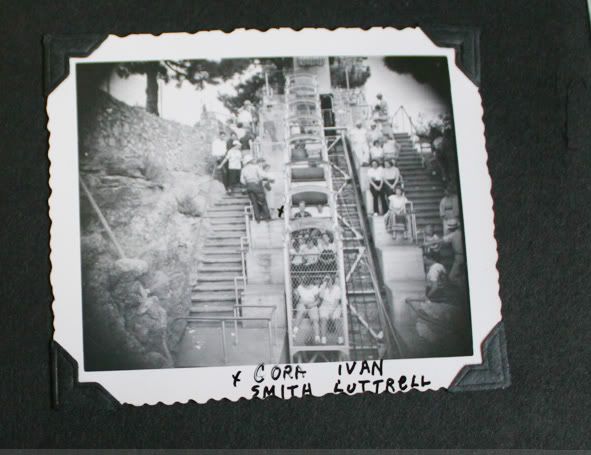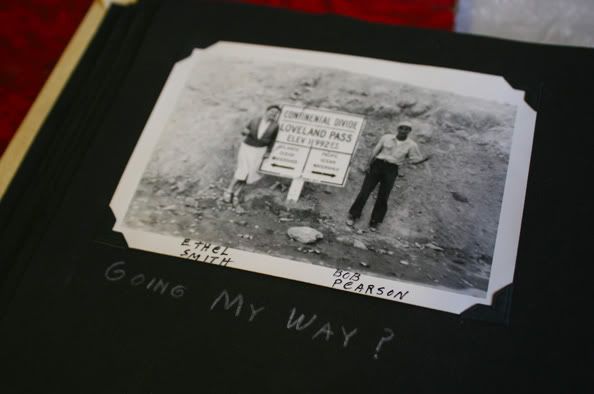 Notice the photo of Ethel feeding chipmunks! i love the picture of seven falls next to the pamphlets with the same view. Navajo Modern Cottages isn't there anymore either. I checked of course.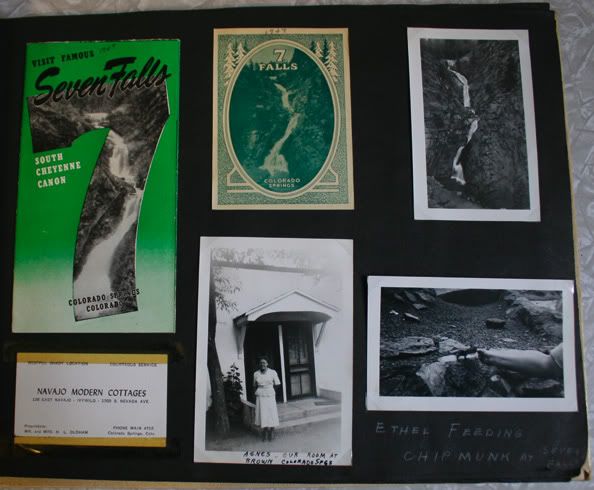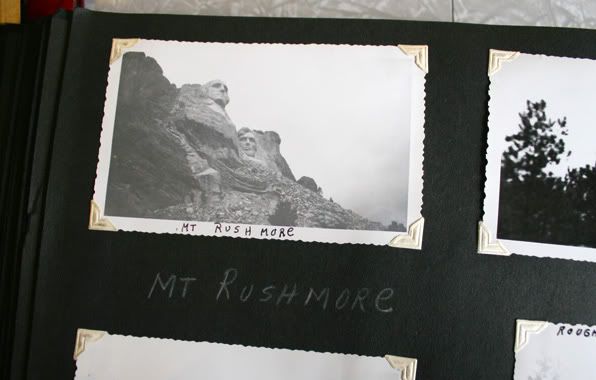 Look at all those chicks!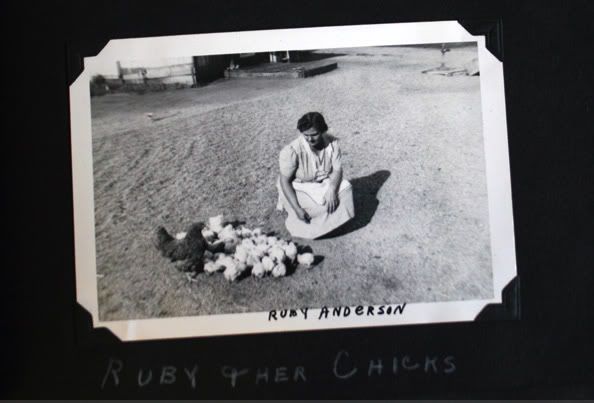 I'll leave you with this great picture of Agnes petting some wild deer!

This is kind of my dream trip. We've talked about driving across the US, but I can only take two weeks off from work at a time, and I think that just wouldn't give us enough time. Maybe someday we will follow in Agnes and Ethel's footsteps. I know I said it before, but this is really probably my favorite find EVER! I find more things I love every time I look through the books.