Can you believe it has been almost a month since I've posted about Phyllis and Priscilla? What a terrible pug mother I am! Of course I spend more time with them than any person, they are both sleeping in my lap right now actually. Here are some cute pictures I took of them when I gave them a bath last week. Priscilla LOVES IT, Phyllis isn't so sure.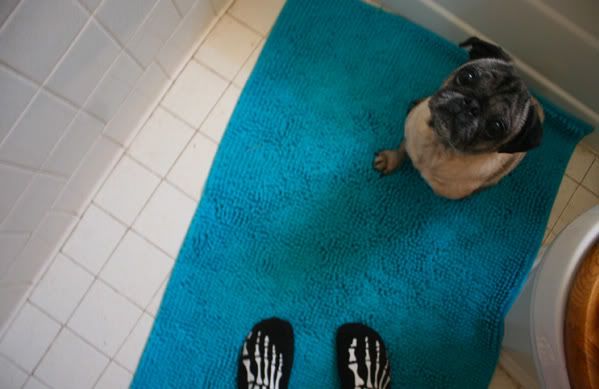 Oh my goodness. They didn't like it that I stopped in the middle of their bath to take pictures. We did finally get them a non slip map to put in the tub that has helped a lot.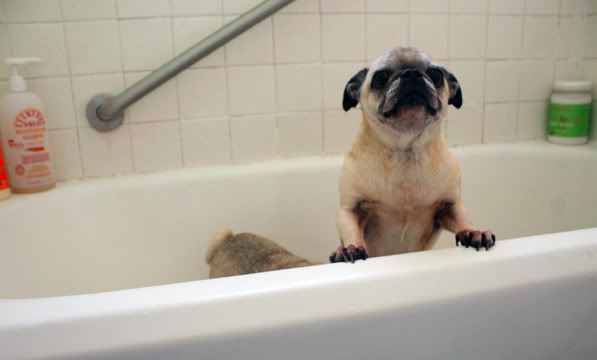 Phyllis is still a little unsteady though. Look at that pitiful face!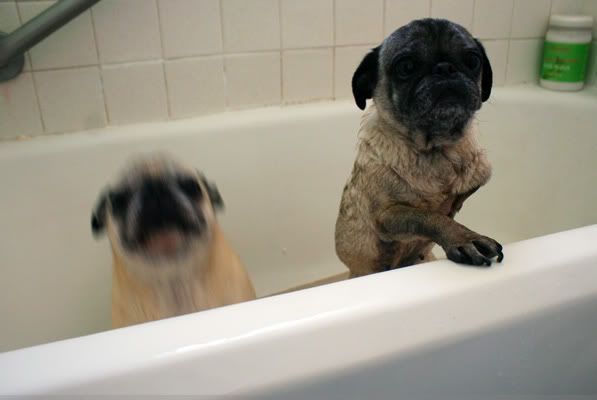 The cutest sisters.

Priscilla has her yearly check up soon. Cross your fingers that everything is ok this year! We've been working really hard keeping her eyes good, her weight good, and her ears good! She's been chewing her feet recently so I'm sure we'll learn about some kind of allergy she has. Ahh!