On our way home from our trip Travis was kind enough to indulge me in a little stop in Cave City, Kentucky. We
stayed there before
on our second anniversary. It's pretty close to our house so there isn't really a reason for us to stay at the tee pee hotels. Which is a shame because I love them! We had to stop by so I could spazz and take some pictures.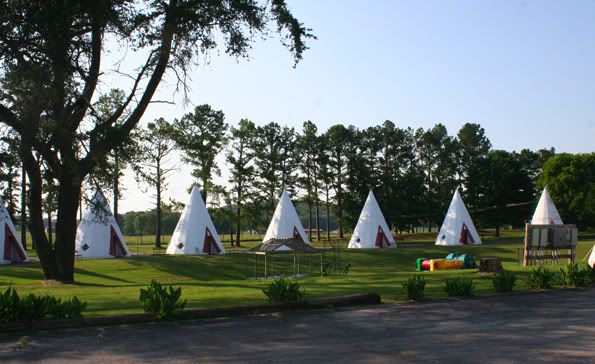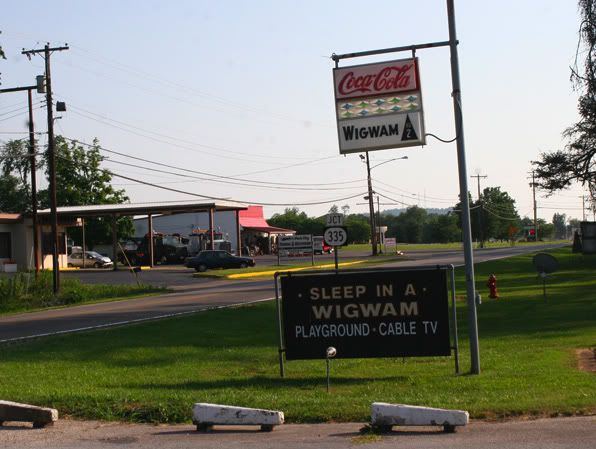 So amazing. There aren't a lot of these left. I would love to stay in them all!

There are lots of cute old signs in Cave City.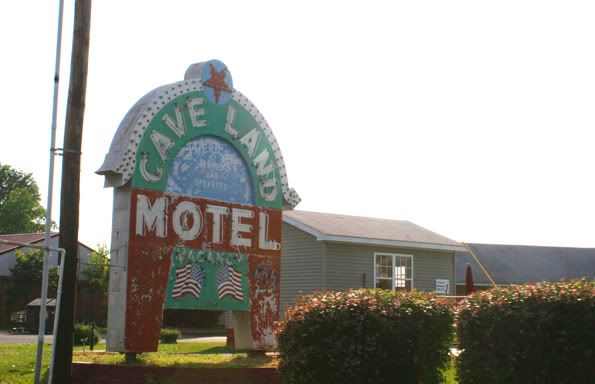 It is pretty much a tourist trap, but a really outdated one. Which is perfect.

Very on trend with the neon. Haha.

This shop is my favorite. Not only does a little fat white dog bark at you when you walk in (she is so happy to see you!) it sells stuff that seems to have been sitting around for the past 50 years!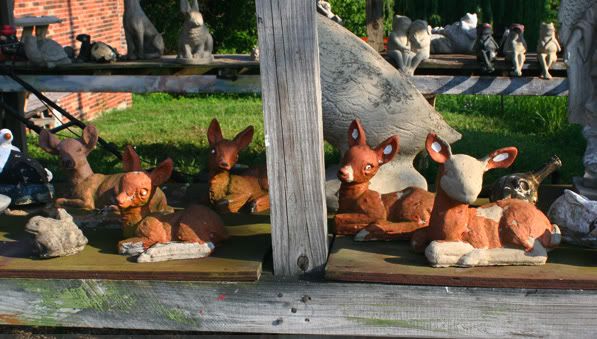 Chippy cement deer.

I love a walnut craft. I THINK that circle on the "weather profit" is supposed to change colors. But I've had one for two years and it has never changed.
But it isn't all good and kitsch. Some is just ugly, and inappropriate. I wonder if there is a dolphin within 300 miles of Cave City.
After a little browsing we drove the rest of the way home and picked up the girls from our friend who was watching them for us. I love that part of the trip, picking up the babies. Phyllis tries to act like she isn't excited, but I know the truth!