Thanks for all the sweet comments on my post yesterday guys!
Travis and I were both off work last Saturday, so of course we went out hunting for treasures. We never go to yard sales, so I wrote a few down to go to. I keep saying I want to do a whole Saturday just going from sale to sale. But that was not this day. We drove way out to Hendersonville to start with an estate sale that sounded maybe promising. I loved this barn behind their house! I want a cute out building in my back yard!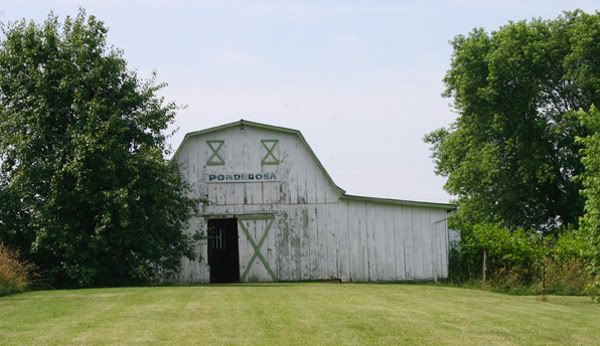 This thing cracked me up! This strings are his arms. And I think that is a graduation hat on his head.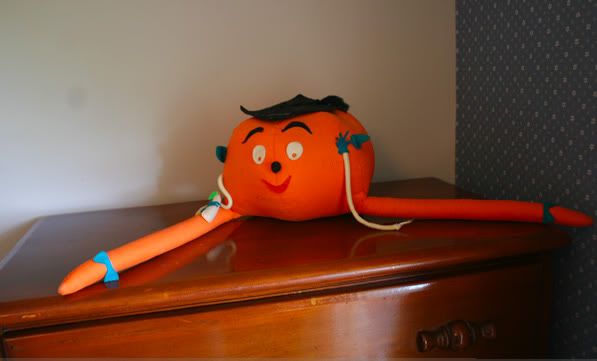 I can't stop myself taking pictures of old appliances.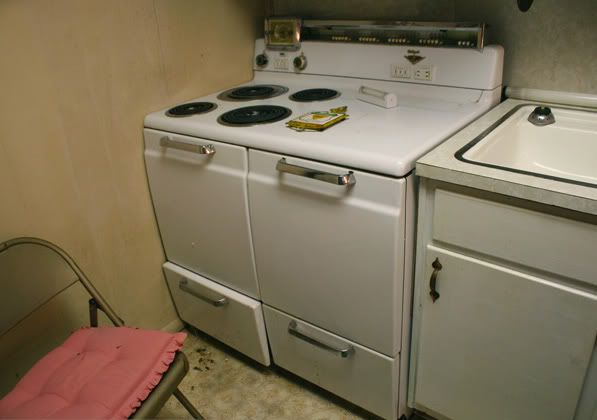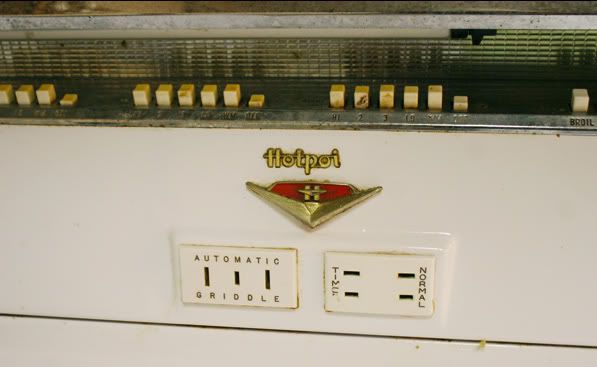 The sale wasn't as great as I was hoping, but I came out with a few gems. It was half off day too, that always helps! I've been wanting one of those deer vases for a long time!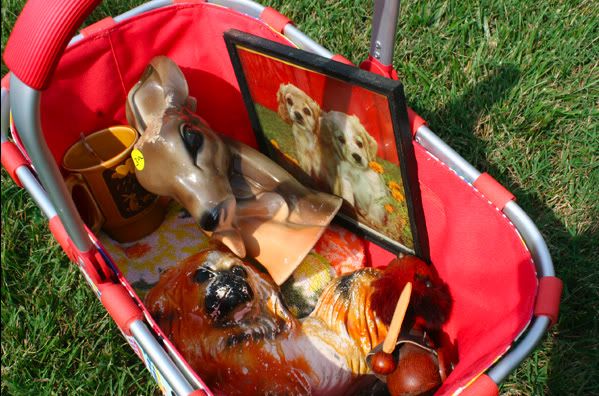 We drove to three yard sales in the same town, and they were all pretty lame. I got a snack tray at one, but that was it. Yard sales are hard, lots of them have terrible descriptions and it is hard to tell what is worth going too. And I felt weird taking pictures. And I almost never feel weird! One of the sales we went to looked like one of those ones where they just throw a tarp over the stuff during the week, then have a sale every weekend. Do you have those in your town? We drowned our sorrows in a trip to the donut palace.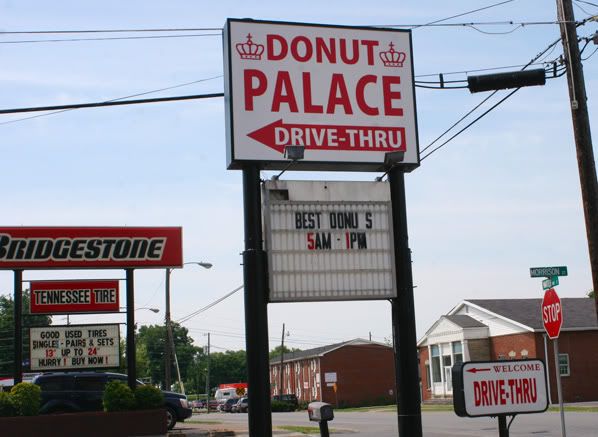 Huge cherry fritter! I actually almost none of this, it was TOO sweet. And I love sweet!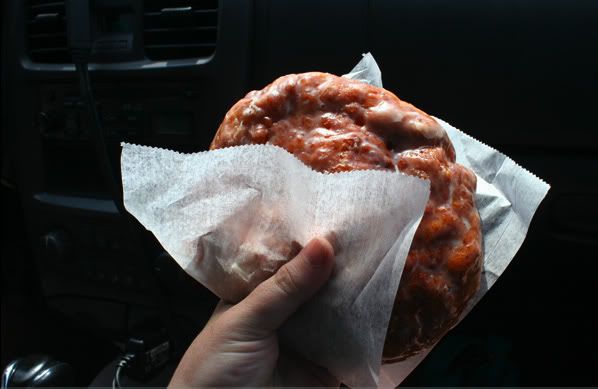 Finally after getting back to our side of town and having to go into the smokiest house of all time to be offered a deal of only 2000 dollars for a set of cherry furniture, we hit a good one!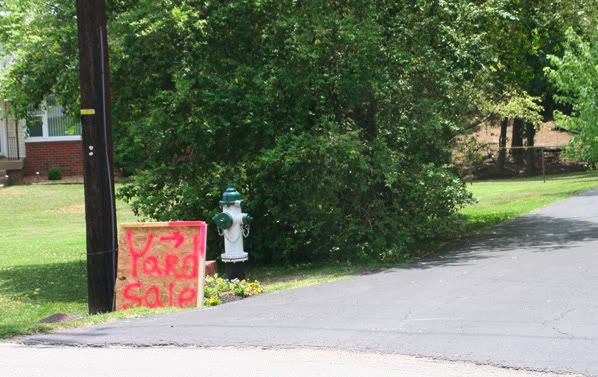 Already a good sign! Haha, these said "make an offer". I wonder if someone got them for their retro renovation! I have a pink one in my basement, so I didn't make an offer on the aqua one.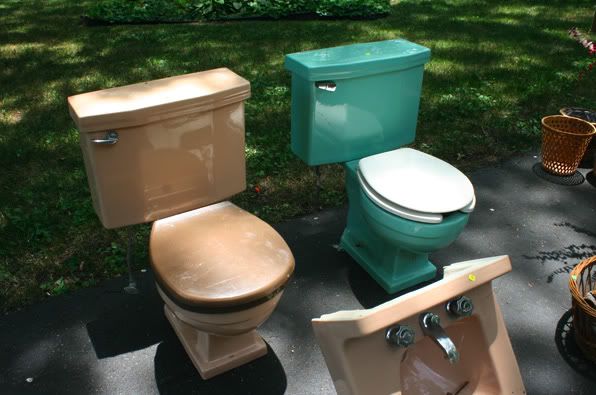 Travis was really excited about this chair until he sat in it and it fell back so far.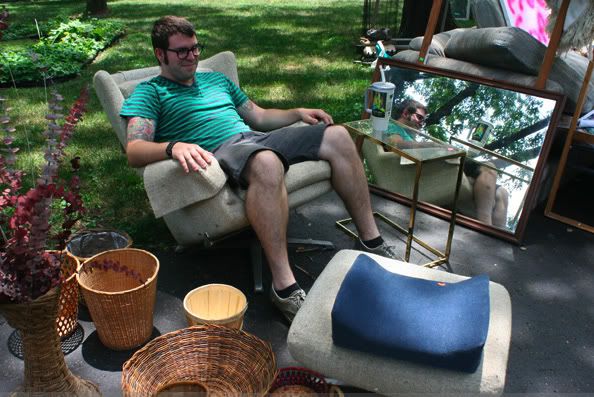 Look at those little vintage indian toys in the back! I wish I would have gotten them now.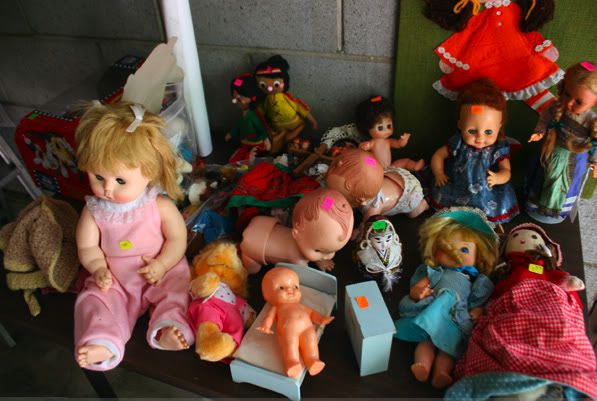 But you KNOW I got this dude. I'll show you the rest tomorrow.

After that we stopped by this cool new shop in east nashville. They are hosting an "East Side Weirdos Bizarre" every month. It was only the second month for it, I hope it keeps getting bigger. The shop sells weird stuff and vintage and horror stuff. They host movie screenings in their basement too, the next one is Chained Heat.
The main reason we stopped by was because my BFF's had a booth! Crystal wasn't there yet, but here is Marc with some creatures. Their business is called
Olivia Frankenstein
.
She has been making pouches for a while but she just started making these tarot ones. So cute!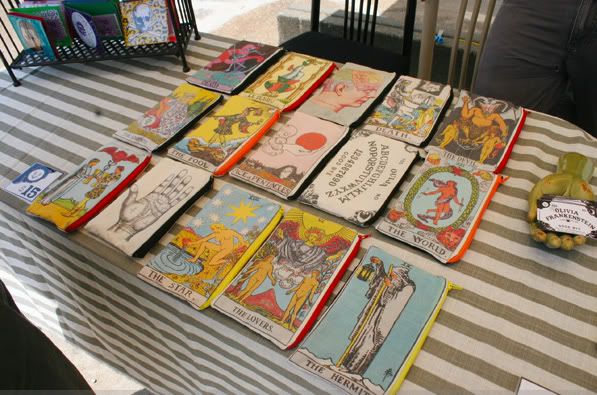 After THAT we headed down to the fish fry my parent's church was putting on. We really drove all over the mid-state on Saturday! The catfish they make is pretty darn good, and the hush puppies! I bought a lemon chess pie at the bake sale that was OUT OF THIS WORLD. Have you had chess pie? It is pretty much just sugar, eggs, and butter. YUM.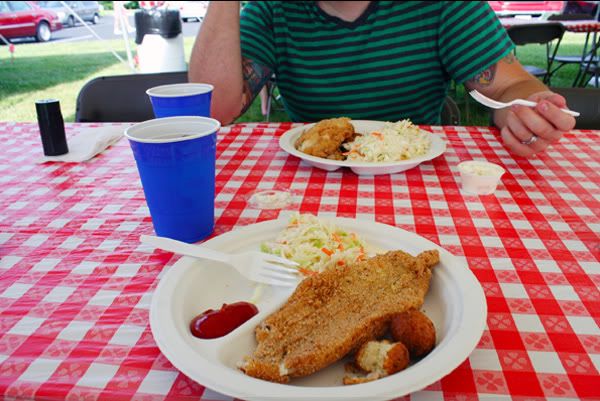 There is my dad frying fish. One of their members has that big frying station trailer thing and brings it every year. My mom served up the white beans and cole slaw.
We went inside and I showed Travis this wall hanging. They have had it as long as I can remember and I didn't notice the dove for probably 10 years! To me it looks like on the right there is a falcon man with a red eye, and on the left is a guy screaming. Haha. I still have to really concentrate to see the dove.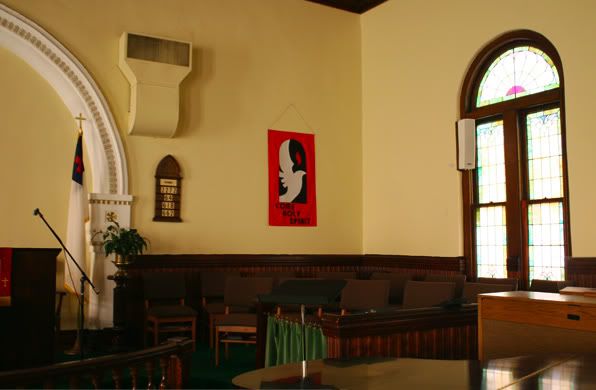 I got this cupcake too. Mmm.

Looks like someone is really excited about prom!

After that, we drove all the way out to Bellevue to go swimming. It was awesome. I need a pool to go to that is close by! We had such a full day, I slept like a little baby that night.