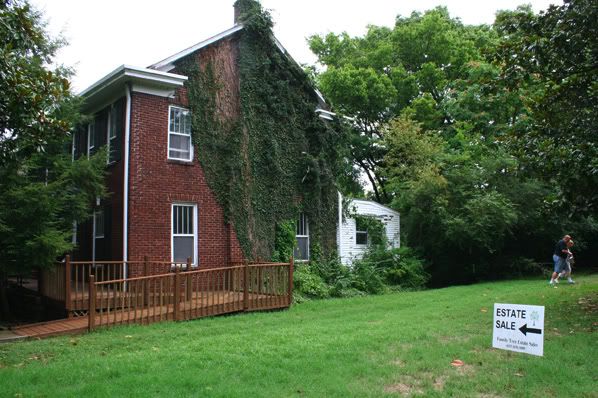 I went to a really great estate sale on music row here in Nashville yesterday. I had a feeling it would be cool when I walked up! Look at that ivy!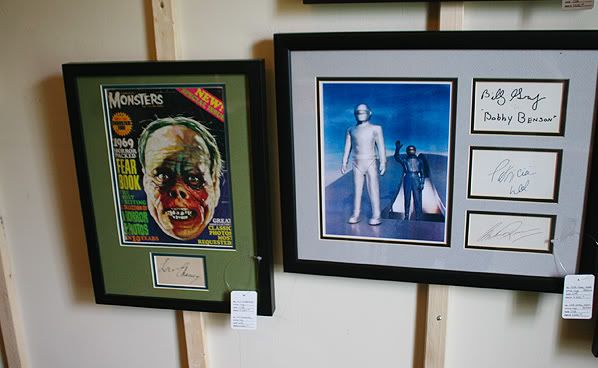 The bottom floor of the house was filled with the owner's lifelong collection of autographs. He had signatures from Anne Frank's dad, to Abigail Breslin, to Queen Elizabeth to Lon Chaney. It was so fun looking at them all! Apparently the first one they sold was a Tolkien autograph!
I really love M*A*S*H and kind of wish I could have dropped $400 bucks for this.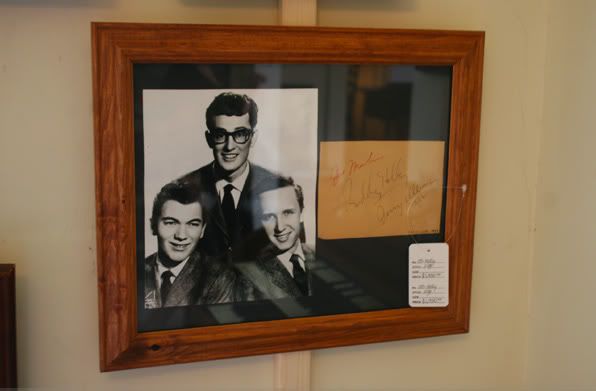 Buddy Holly and the Crickets!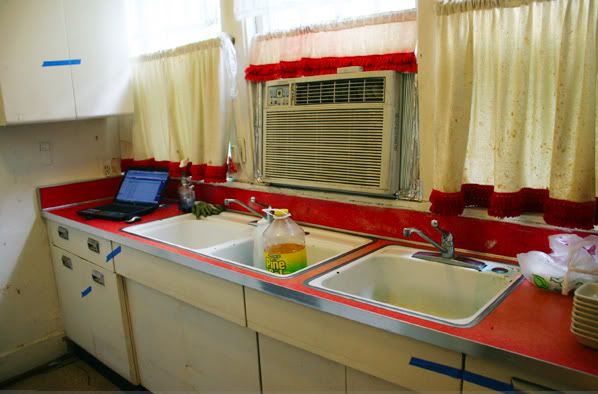 Look at this awesome kitchen! I wonder if I can get a contractor to put in a counter like that.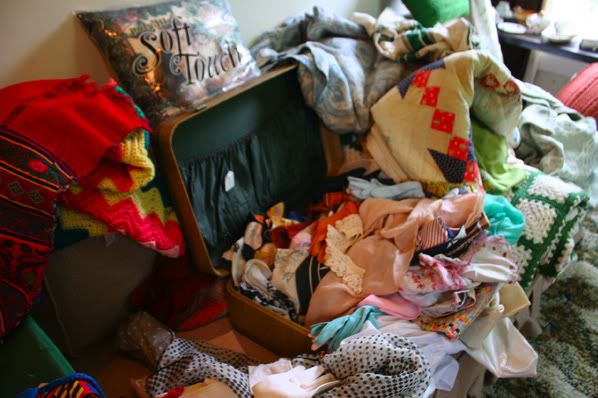 The upstairs wasn't as neatly arranged as the downstairs. There were piles to dig through, which is my favorite part. This was a suitcase full of vintage scarves.
Look at this cool wall! The old prints were attached the wall. It looked awesome.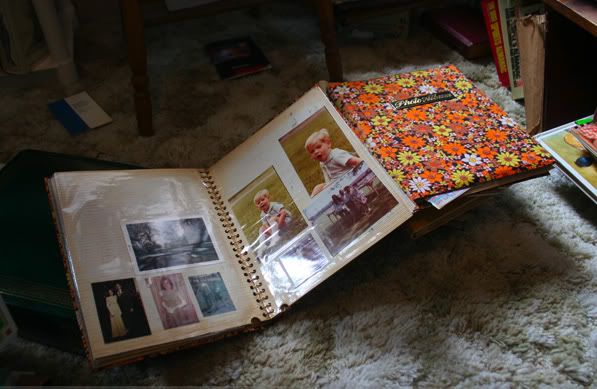 The best part was this room full of books that had shelves full of vintage photo albums full of photos. I had to go to work so I didn't get to look for very long, but I came home with four albums. Mostly full of cat pictures. Haha. I wish I could have gone back and looked another day.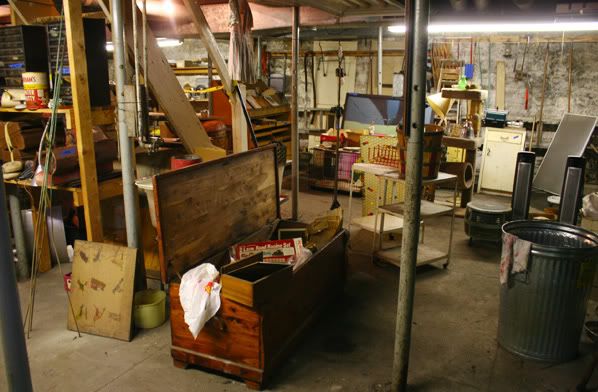 I had about five minutes to go through the basement. I bet there were some cool treasures down there.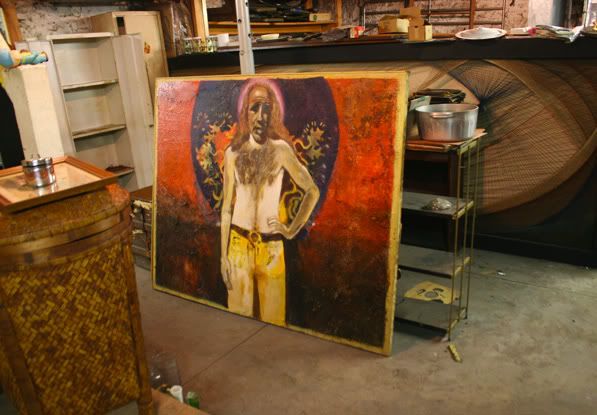 Like this awesome painting. Haha.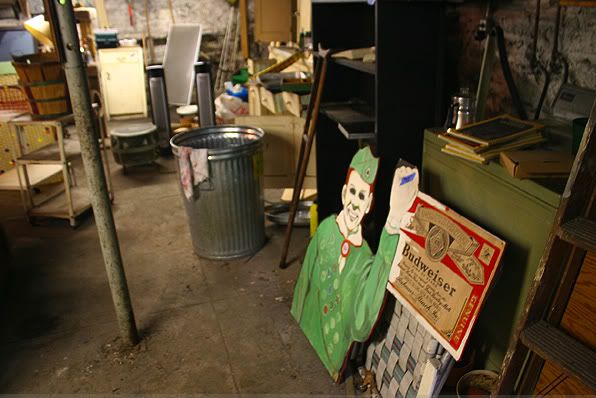 I didn't bring home a lot from this sale (I'll show you tomorrow if I get a chance to take pictures) but I really loved going through everything!