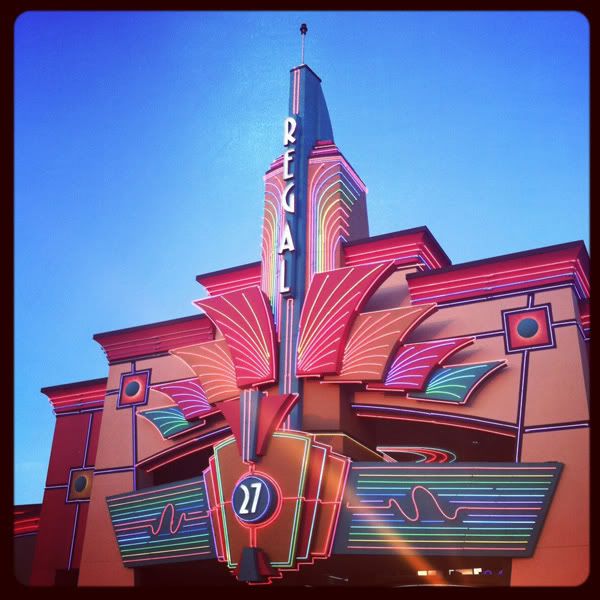 Travis and I have been going to the movies a lot lately. This is the theater that is closest to our house. Isn't it cute? It isn't the nicest in the area, but I think the neon makes up for it. Here is what we have seen in the past two weeks: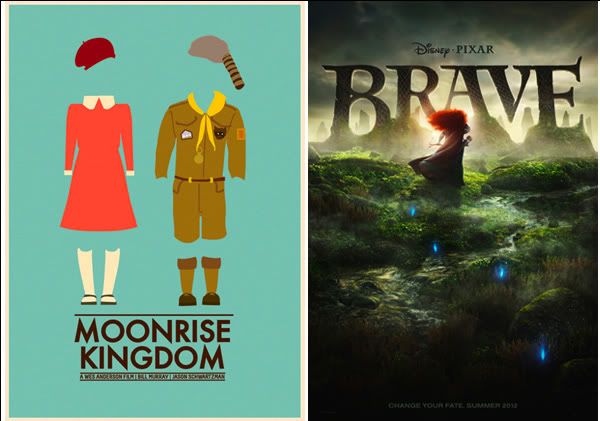 Moonrise Kingdom FINALLY opened here, and it was so amazing (like everyone else on the internet has said, haha!). The colors, the props, the acting, the camp uniforms! I loved it. We also saw Brave. I was pleasantly surprised that all the parts from the preview were at the beginning of the movie, and I actually had no idea where the movie was going to go! It was a nice change from most movies. The bear parts were my favorite, and the creepy little will o'the wisps.
I mostly saw Abraham Lincoln Vampire Hunter because Travis has been looking forward to it. It was ok. The effects and make up were a little too over the top for me. I liked the middle portion of the movie though. By the end the prosthetics they used to make him look like old Abe were too strong and unbelievable. I enjoyed Snow White and the Huntsman though! Charlize Theron was so amazing! I liked her dress with the bone shoulder pieces.
I love summer movie season. I'm looking forward to Paranorman which comes out in August, and I still want to see the Katy Perry movie. Haha, don't judge me! I'm waiting for it to come to the 2 dollar theater. Have you seen anything good this summer?