I am so excited! I have been wanting to go to the
World's Longest Yard Sale
for the past few years, but never knew when it was coming up and missed it. But not this year! I've asked off work and we're going for two whole days! There are 690 miles of sales from Alabama to Michigan. Here is the map off of the official website.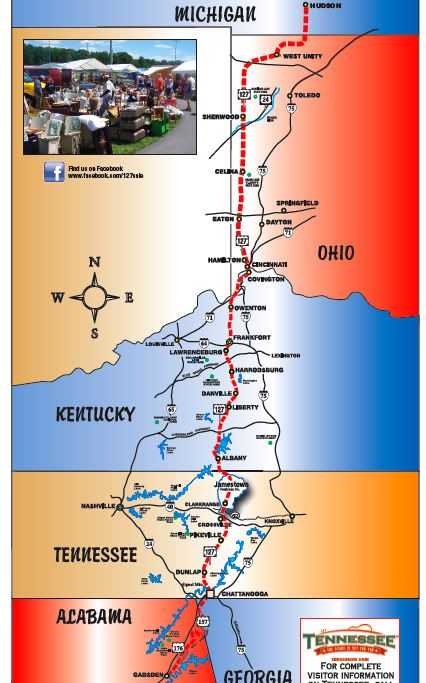 I'm not sure what to really expect, but some friends of mine go every year and seem to find all kinds of awesome stuff. Have you ever been? Do you have any tips for me?
16 days and counting! I can't wait!!