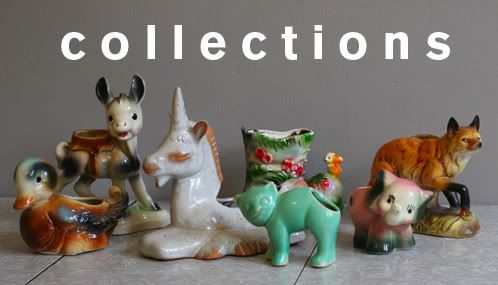 Oh man, it has been 3 months since my last collection post! And you KNOW I'm not out of collections. This is one I have been wanting to share for a while, but it has been really hard to photograph. It lives in a little cramped"hall" in our 1939 cottage house. Here is how it looks if you are in the dining room. You can see a little bit of my vintage dog photo collection on the left, too.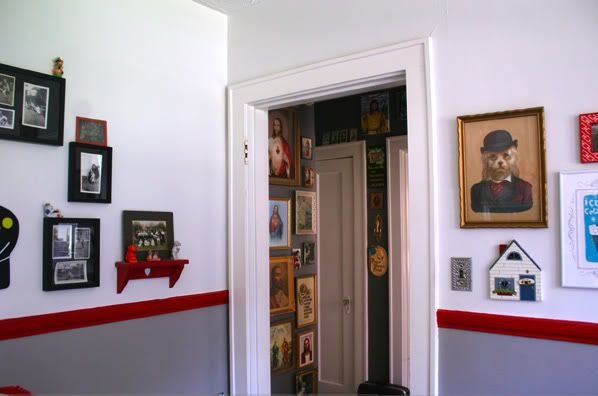 This little hallway is kind of a hub. It has doorways into the dining room, bathroom, craft room, linen closet, guest room, and living room. We wanted to fill those little spaces with a collection and our love of kistchy Jesus stuff fit the bill perfectly. One of my favorites is that paint by number on the left. He was a flea market find. Really, most of these were.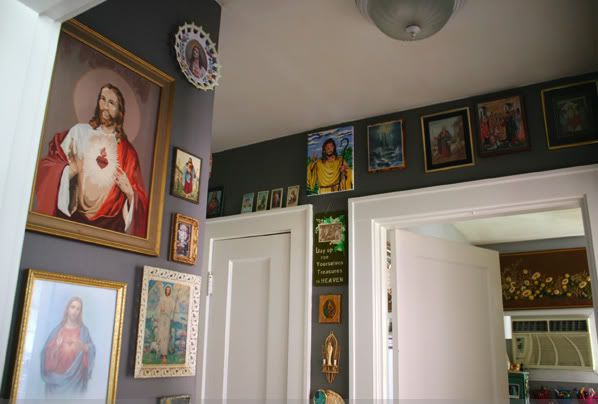 I bought a little Jesus light switch cover on Etsy to complete the look.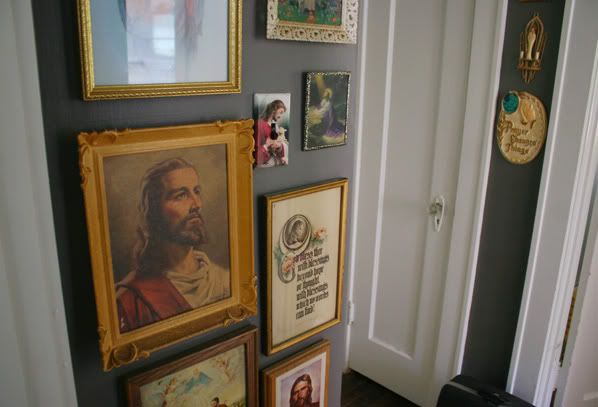 These are two of my other favorites. The bottom thing is chalk.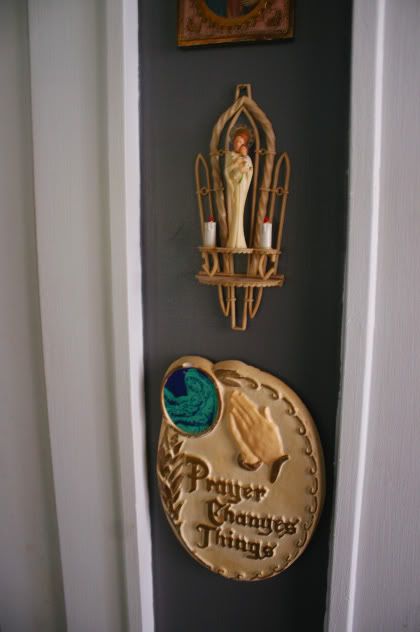 Here is the view into the living room, it really is more of a small useless room than a hall. And you can't have a kistch Jesus collection without at least one Jesus on a log. Do you see it? And do you see the pair of Santas in the dining room? I really need to put all my new Christmas stuff in the basement!
The other wall is so hard to photograph! Even when the day is bright! The main light source comes from the bathroom, so sorry for the yellow pictures! But I'll include one of my kitty. You can almost see my new poodle toilet paper cover behind him! Haha.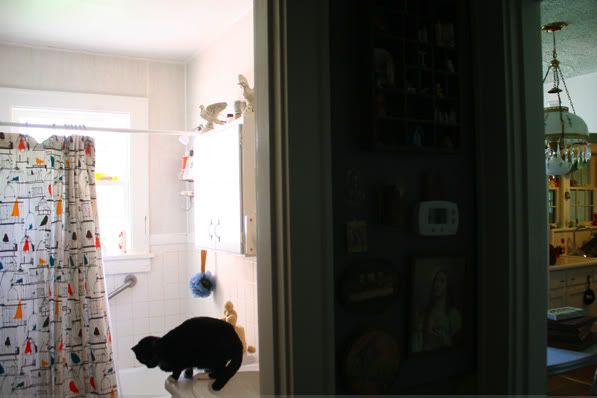 I love tiny shelves, because I LOVE tiny knick knacks. The Jesus with the red in the second cubby up from the bottom left was actually left in a closet in this house when we bought it. He is flat and weird and cute. You can also see a few unicorns living in this area. The gold metal thing on the wall is the old thermostat! We weren't able to use it, because we put in central heat and air but our contractor let us keep the old once since it is so cute!
And that completes the 360 view. There aren't tons of places left for this collection to expand, and I'm actually thinking of redoing this hall and selling all our Jesus kitsch. I'm kind of into filling the hallway with vintage souvenir plates. We'll see. I hope you liked seeing this collection! And my little cluttered house.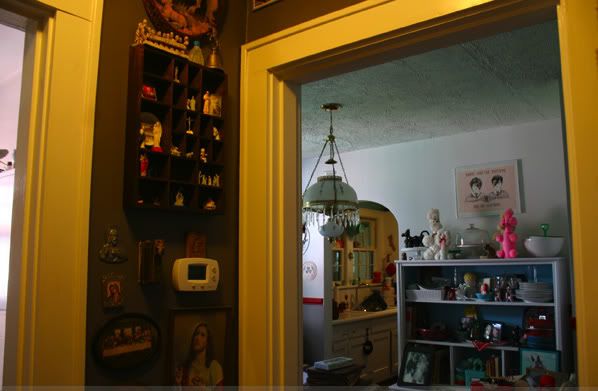 Does anyone know that the lamp hanging up there is called? I want to find out more info on it. It doesn't match my house at all and I should sell it and get something more our style, but you know me. It belonged to the woman who owned our house since the 1950's and I feel bad getting rid of it. Crazy!
sharing at Her Library Adventure this week