Here is what I picked up at that estate sale I told you about earlier this week. I told you it was just a few little things. Have you ever played Master Mind? It is HARD! I got it mostly because I knew Travis would like playing it with some of our friends.
Teeny little kokeshi doll that I found in the basement. Also a sweet tin, and an awesome pin.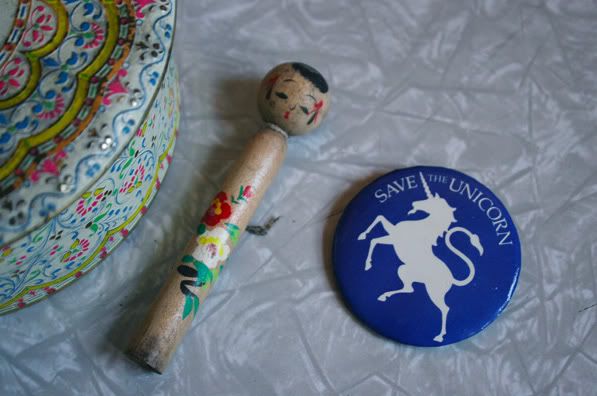 I was really excited to find this whole box of millinery birds! I've been looking for some to do
something like this
! I have the perfect vase already, now I just need the perfect branches!
So cute. There was a funny little dog made out of a nut hidden in the bottom of the box.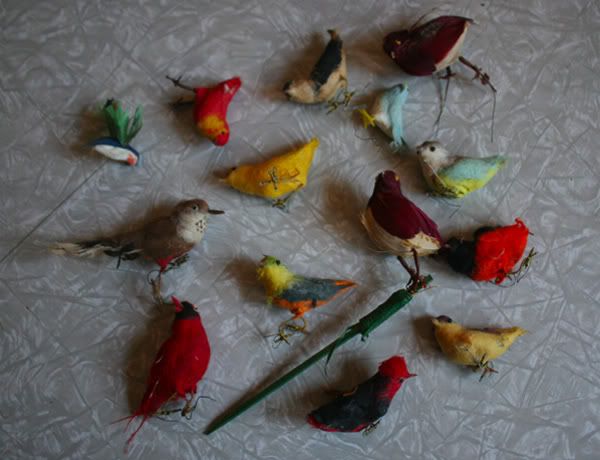 There were SO MANY photo albums. I only let myself bring home four. They all had a page like this in the front. Such a weird hodge podge of images. I like the mole at the bottom.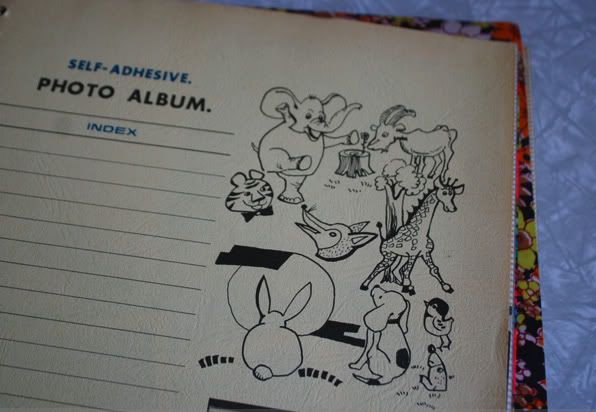 Two I picked because of the cat photos. The albums span the home owners who life so there are a few different cats, but all captured lovingly. I really love that. One of my favorites is the tortie on the chair.
And this grey one.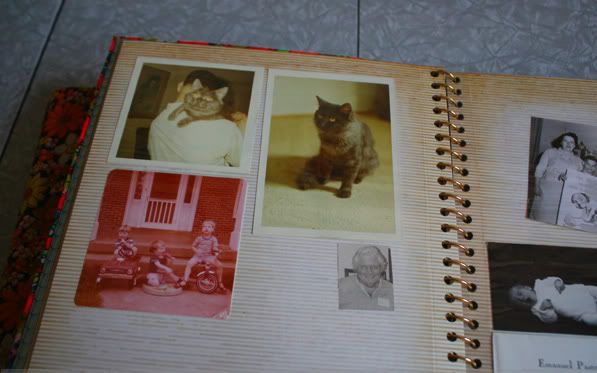 I think that boy is the home owner.

I love this strange grouping of photos. The post card, the landscapes, and that bear.

There are quite a few photos of statues/art. I think they are really beautiful. Especially all the statues lined up on the table like that.
This book had quite a few large scale photos. There is one album full of "hippie" pictures that I somehow forgot to take pictures of? Oops!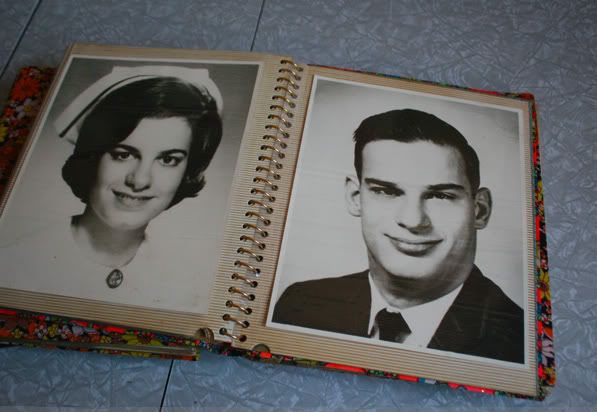 This little grouping is from another sale that was a few blocks from my house. They didn't have tons of stuff, but I found a few treasures. The bamboo cups are milk glass, which I can almost never resist. The tree topper is silly and I just couldn't leave her behind.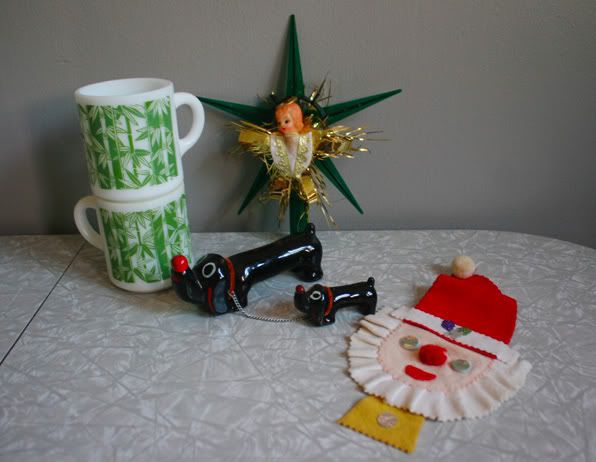 These little dogs are so cute. They were in the listing, and I kind of couldn't believe they were still there on day too. I guess there weren't many kistch hunters at the sale.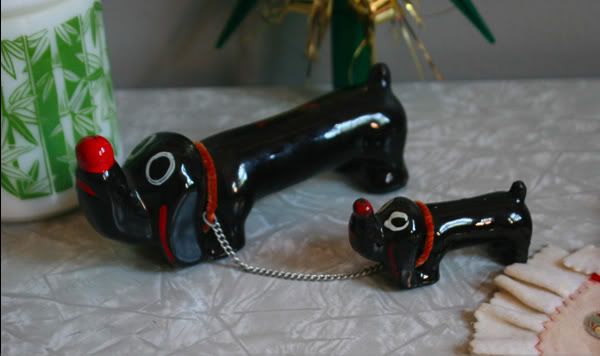 And I can NEVER resist a Santa. Especially a handmade one with shiny eyes!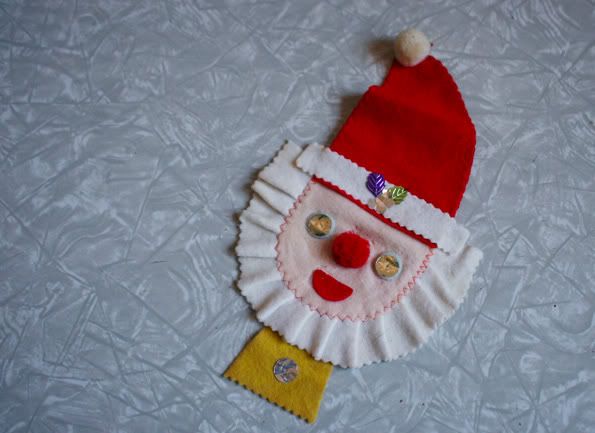 I'm going to try and resist any sales AND the flea market this weekend, since we're going to the world's longest yard sale next week, BUT I don't know if I'll make it. Haha. Wish me luck.