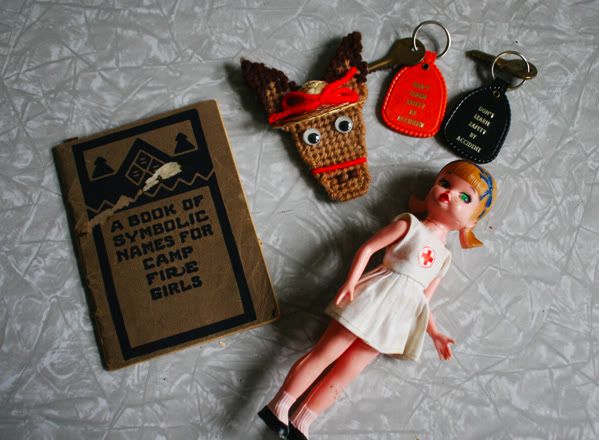 Here is what I got at that estate sale I posted about yesterday. An old campfire girls book! It is full of different Native American words so you can make up your own campfire girls name! i love it! The horse in the hat is a brooch. I justified it to Travis by saying I'll wear it for Mule Day, even though we've never been, haha. I just liked the key chains and I got the doll to go with Travis' medical collection. You know he was thrilled about that.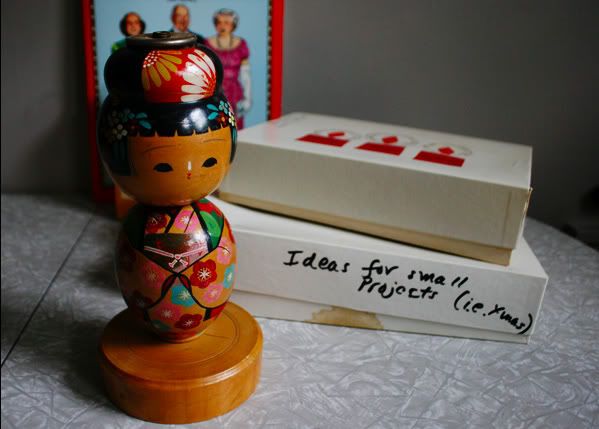 I've been wanting a kokeshi doll forever! Can you believe I haven't found one before in all my hunting? This one is big, she used to be a lamp! I wish she was still wire. So cute!
My favorite thing was looking through all the boxes in the workshop! Here are the two I brought home. It says "Misc flowers, small birds, bells, etc."

in that jumble...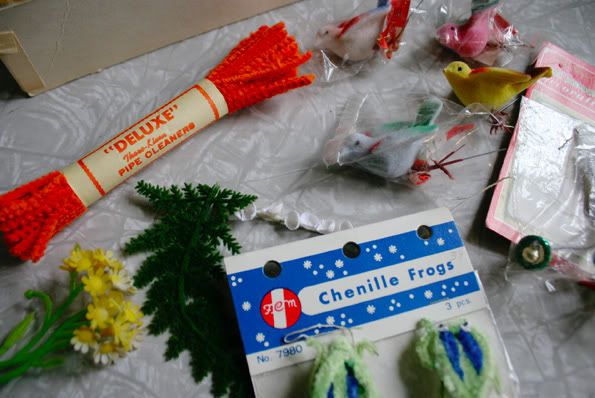 Looooooove the chenille frogs!

Box full of ideas. There is one of each thing, so I like to think that they pulled it out and looked through to figure out what the perfect thing to make would be.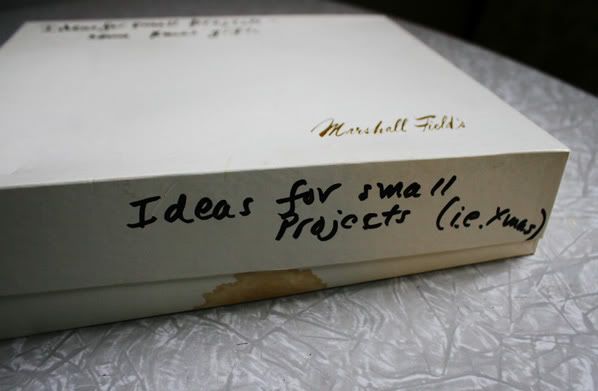 You know I decided to get this the second I opened the box.

Umbrella made from a hanky, straw, and pins. Weird clips with little buds glued on.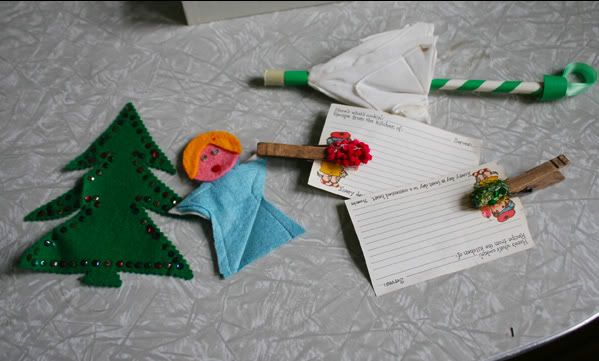 Creepy baby sock doll! pom pom kitty!

There are little jingle bells inside the red bells. And a panda! And look and that old roll of life savers!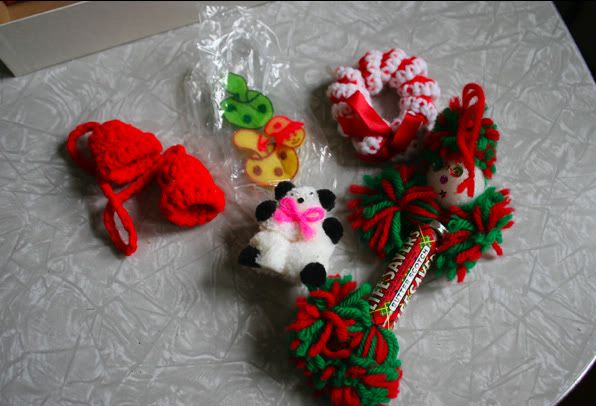 This envelope has the pattern for making these little angels....I think I have my project for the homemade ornament exchange next year!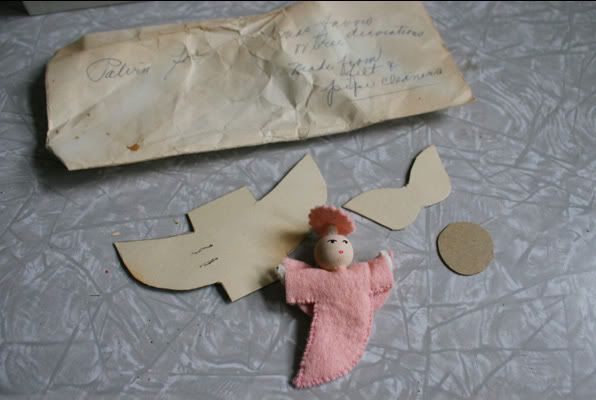 And there we have it, another haul of weird little tidbits!