My favorite thing about my new phone is instagram. I like that it is perfectly acceptable to post nothing but pictures of your pets and your lunch. I also love seeing what people are doing all day. I'm nosy by nature (my favorite blogs are lifestyle blogs) so I love it! I like the filters too. I know I'm late to the party, whatevvvvv. here are some pictures of my pets!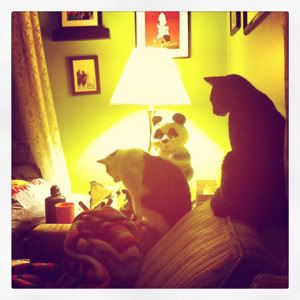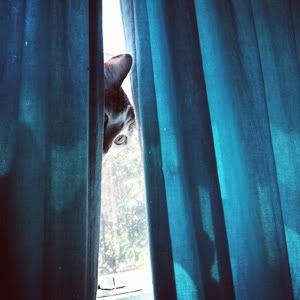 The cats come sit with me as soon as we put the dogs to bed // Scout creepin' in our bedroom window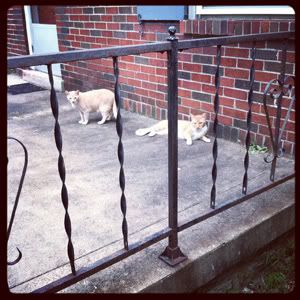 We dogsat Lizza! She is really sweet // Porch kitties

Little Kewpie I got recently // Hankie from Golden Egg Vintage (those are rhinestones on the collar!)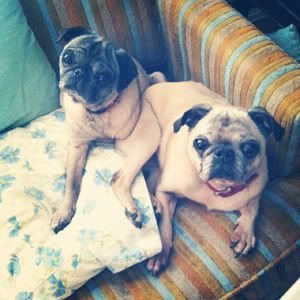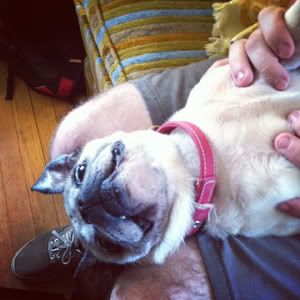 And of course there are LOTS of pug pictures. Look at Priscilla's tooth!

Whenever I leave, or get home from work, Phyllis jumps up on my computer and squeals.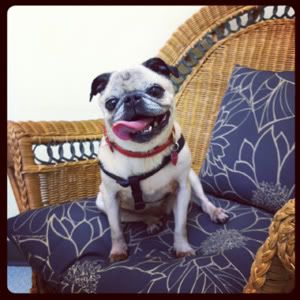 Recently our air conditioning went out on one of those over 100 degree days. It was over 80 inside, so I had two fans on the girls, trying to keep them cool. Thankfully it was just a clogged drainage pipe. // Also, I took Priscilla to her check up like I was stressing about. Her ears are infected AGAIN, and she has a yeast over growth on her feet.
ALSO I saw Latrice Royale last Friday. It was amazing, and as soon as the club posts the picture of me next to her on her THRONE I'll post about it. 5 G's Please!
My user name is raesock if you want to follow me! I won't post the photos here very often, don't worry.