Last week I posted a picture on Instagram showing that I was passing the Springfield exit on my way to Clarksville for an estate sale, and a friend commented asking if I was going to the Antique Barn. I hadn't even heard of it, so I had to stop by on my way back from the sale.
I always love inappropriate quotation marks. I also love shop cats.

And Pyrex piles.

Look at this amazing lunch box! I was REALLY tempted to get it, but it was a little expensive. And I don't NEED another lunch box. But maybe I'll be back for it.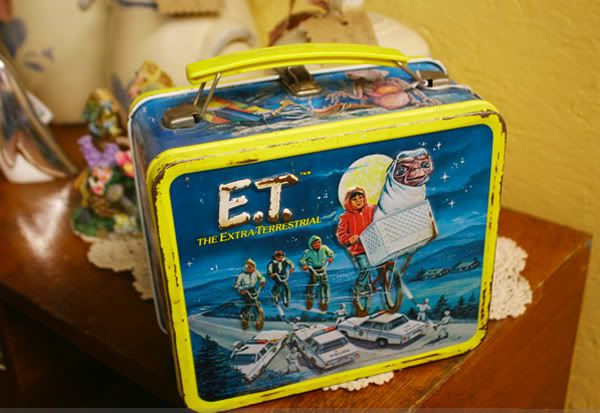 These crochet toilet paper roll covers make me laugh! I never buy them because crochet sitting on someone's toilet for years is to gross even for me. But I still love them.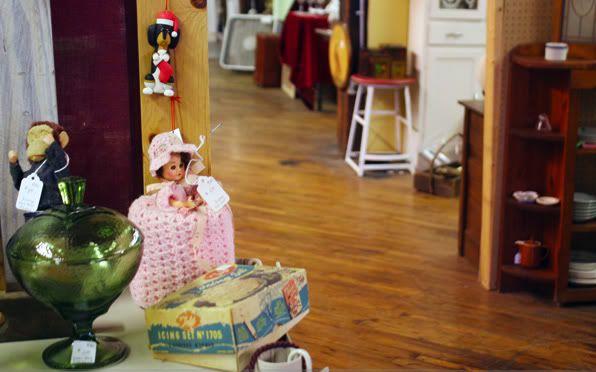 Chalk drawing of Elvis. Yowza.

Look at this cute mattress! It was on a little trundle bed.

The illustrations are so sweet.

Finally found the cat! Did I mention there was no air conditioning in the barn? And it was over 100 degrees? She was in the basement on a mirror, probably the coolest spot in the place. I didn't try to pet her, even though I wanted to. The basement was full of great furniture! Most of it needed a little love. When we get ready for it, I'll be back to buy a bed for our guest room.
Springfield is a pretty cute little town, I had never even driven though before. Look at their cute old theater on the square! I love that they still use it. There are so many abandoned old theaters in small towns around here.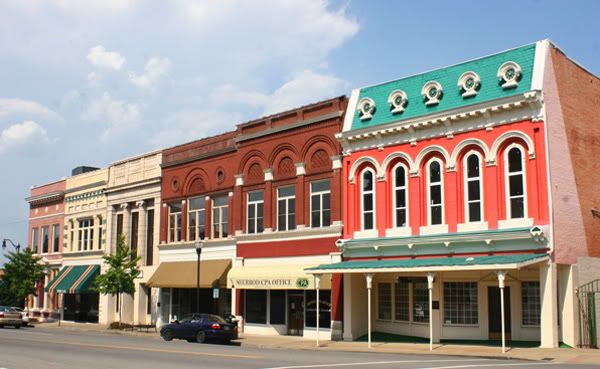 Here is what I ended up with. There were some really good deals!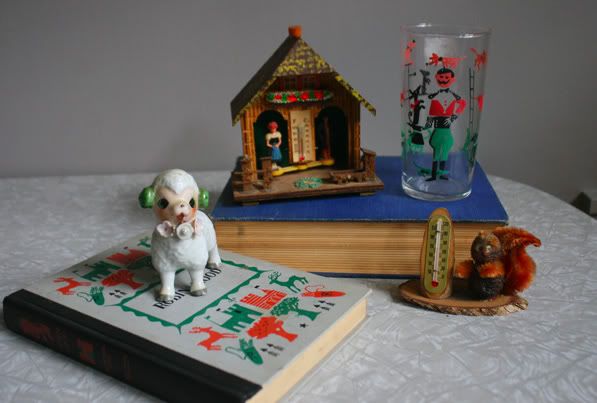 This might be the most perfect cup I've ever found! It is a circus dog trainer! I didn't have to think about it when I picked it up.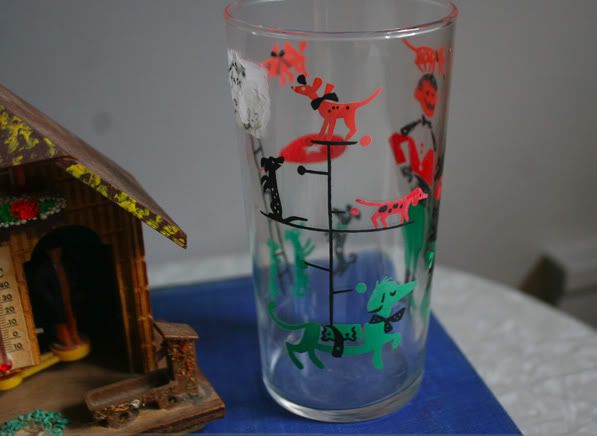 I love a walnut squirrel! It was so hot in there, it almost came off the base because the glue went soft.

This sheep is so silly, and was just a buck so I couldn't base it up. Why the green? It looks like earmuffs or something. I was so excited to find another Junior Deluxe Edition that I don't have! I'm up to 20 now! Only 72 to go!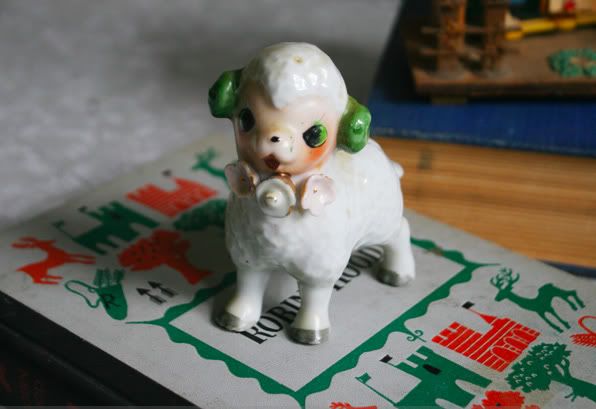 And a little weather house. I can never resist these. I think I'm going to hand mine all on the wall like a sweet little village.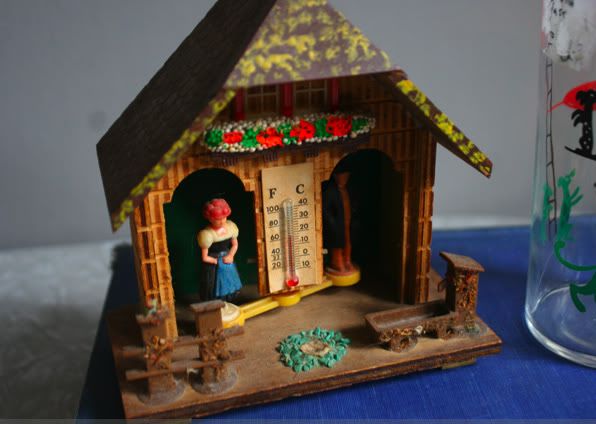 It's finally raining in Tennessee! I can take the dogs outside without worrying they are going to overheat! I'm off today and my goal is to clean every room except the front junk room. We'll see how that goes! I've started watching Skins on Netflix and I can't stop! I just keep hitting "next episode".