Here is what I ended up with from the sale I posted about yesterday. Not a bad little haul! My Christmas stash is getting out of control!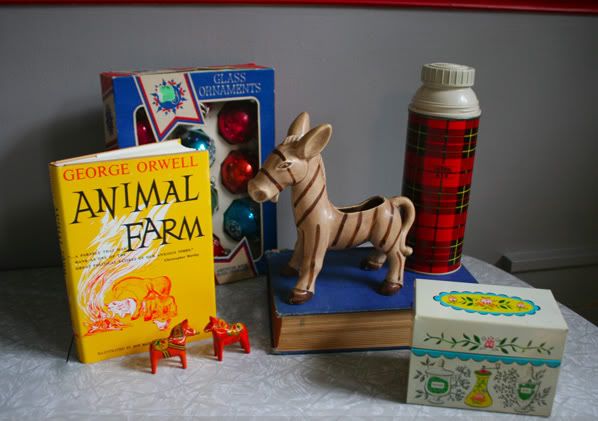 I couldn't resist the plaid thermos or the donkey/zebra planter. That edition of Animal Farm isn't super old, but it is cuter than the paperback I have. I really love that book.
Some teeny Dala horses. I love them! They were in a bag with a cute pack of vintage straws that I forgot to add to this picture. I love little grab bags.
There was a chest FULL of wrapping paper and bows, none of it very interesting, but this box was at the bottom, marked "1 dollar for box" Here is what was in it...
Not bad at all! I want to try and make some vintage inspired Christmas corsages this year, and this will get me started!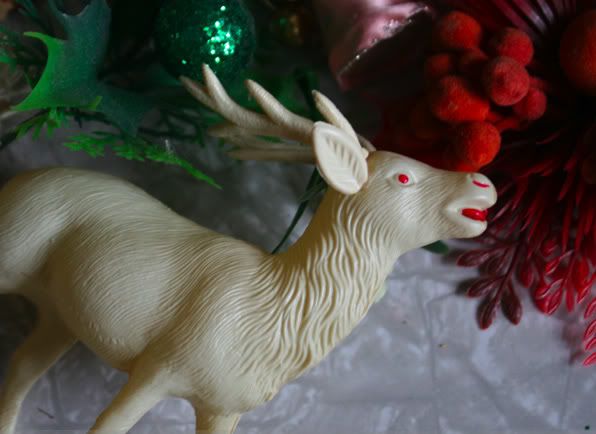 The two celluloid deer were probably my favorite part! I love these guys!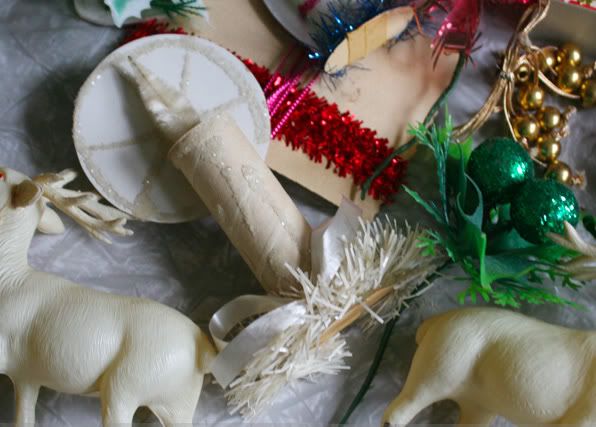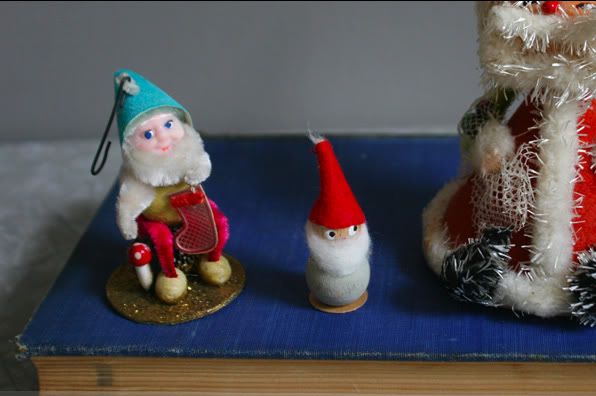 The little gnome and the tiny Santa are so cute! There are little spun cotton mushroom all around the gnome. The Santa makes me think of Totoro for some reason.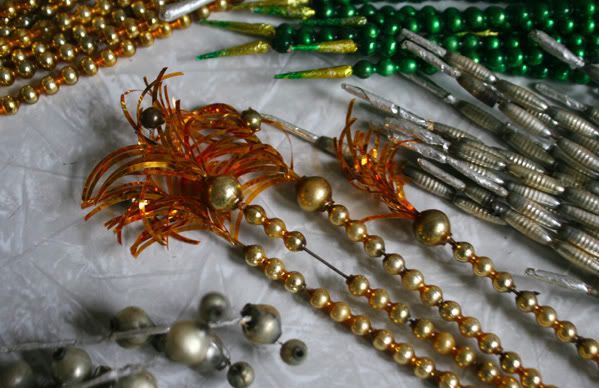 Here is a close up on some of the mercury pics from the big box of them! I'm SO excited about these! I've been looking for some for months! The gold ones in the middle are my favorite.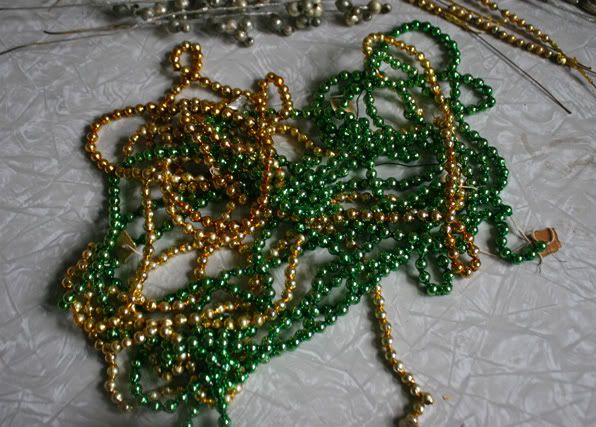 In the box was also about 6 strings of glass garland. Woo!