I don't often drive far for estate sales, but I was off work on Thursday and felt like going somewhere new. Clarksville is about an hour from my house, and I took the back roads. I ended up driving through Addams, Tennessee. I really want to go to the Bell Witch Cave!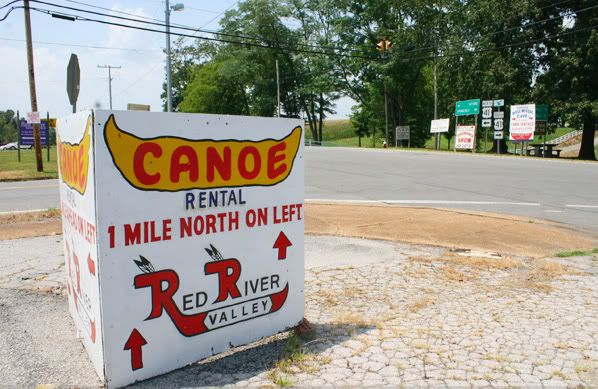 I was listening to an NPR story on Woody Guthrie (who I LOVE) and at one point they played a sing-along version of "This Land is Your Land" and I was driving through some beautiful hills and I got all choked up. Hahah, nerd alert!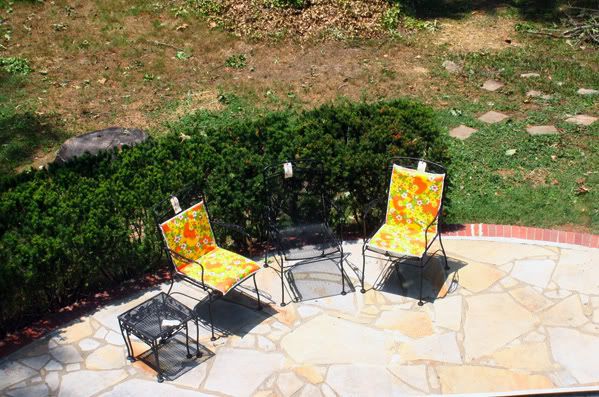 I got out to the sale around noon, and there was still a lot of great stuff left! I guess a lot of the dealers don't drive out so far. Or maybe there was tons of even better stuff that I missed! I loved these chair cushions! They wouldn't sell them separate from the chairs though.
How cool is this bed! It was really little, as vintage beds always are.

Beautiful copy of Black Beauty from 1912! I would have loved to have it for my collection, but they wanted 60 bucks for it. I should have left a bid! I never do that, I always think I won't win.
Ohh check out that pink bathroom!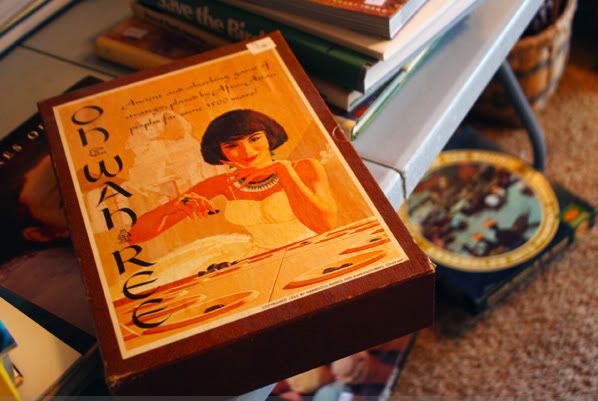 Another one in the series of 3M bookshelf games from the 60's we are collecting! They wanted 35 so I didn't get it. The two I have I only paid 50 cents for.
This mint bathroom was so pretty!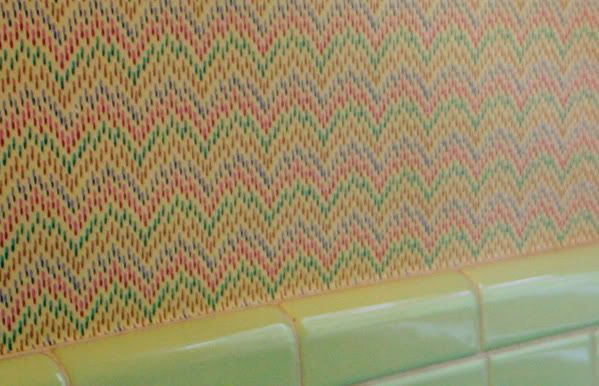 I like the wallpaper too. Who would have ever thought those would look good together?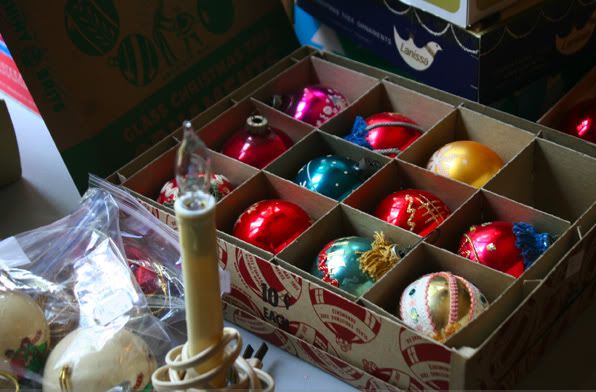 There was a TON of good vintage Christmas left! I didn't get these, but someone had personalized all the ones in this box with rick rack and stick on letters. They were pretty cute.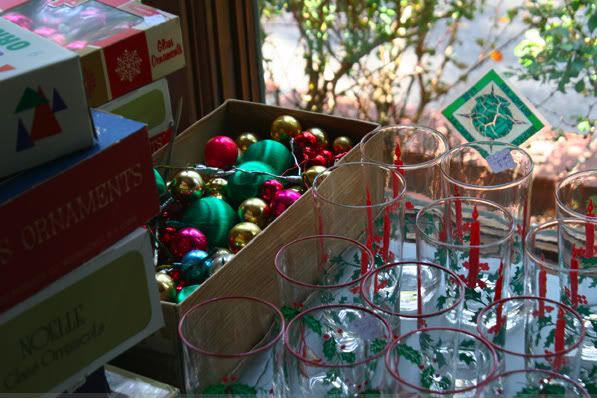 I also resisted this box of little glass balls.

I was so excited to find these reflectors! I always see them on
Magpie Ethel
's blog but never see them in person! Same with the mercury picks and garland below! I was seriously STOKED! I ended up only getting the picks and garland though, I was trying not to spend TOO much. I'll come back and show you want I DID get tomorrow!