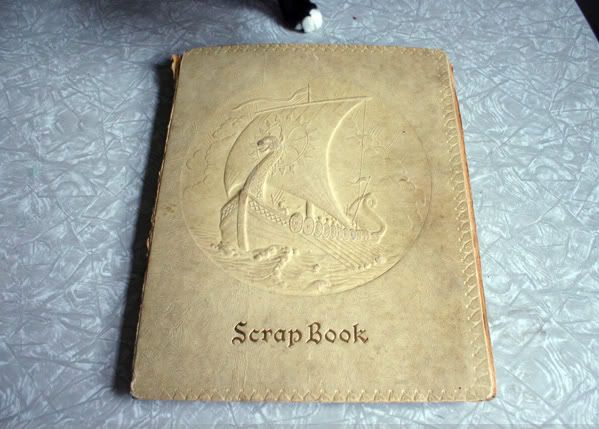 Here is the scrapbook that Travis brought home for me! It was a made by a Jean Burchett from 1945-1948. She kept all KINDs of little random things. Mostly relating to boys. I love it!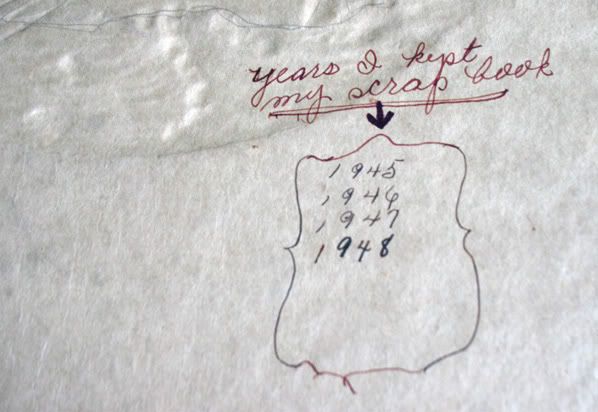 I love the old candy wrappers that she saved! And the news highlights of the day. Look at cute Queen Elizabeth! There are lots of clippings about presidents too. And fires.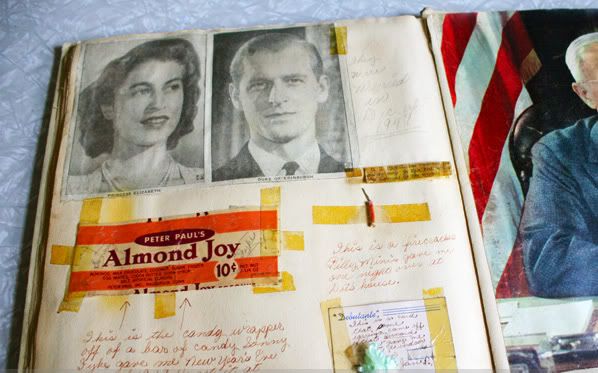 Teeny tiny firecracker.

"These are daddy's insignia he had while he was in the army during 1945 and 7 months of 1946" I love the black cat one! I should look these up to see what they stand for.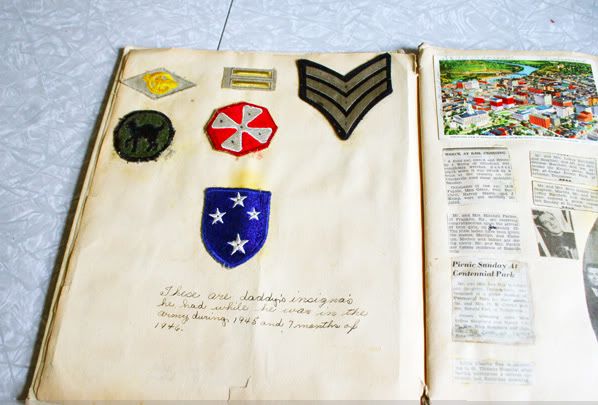 She saved lots of pennies that people gave to her.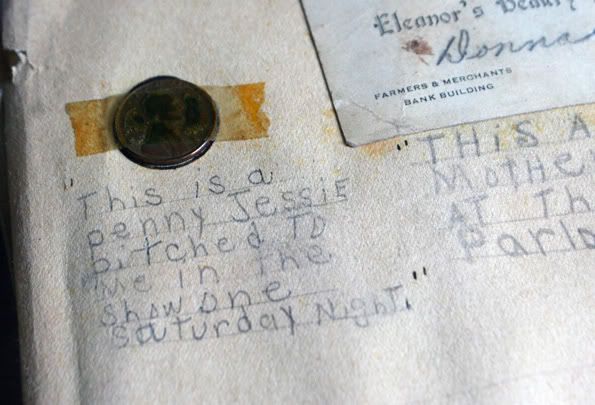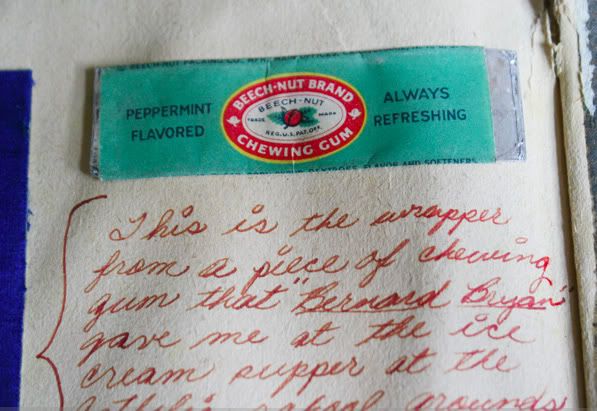 Some more fireworks, and a cigarette pack.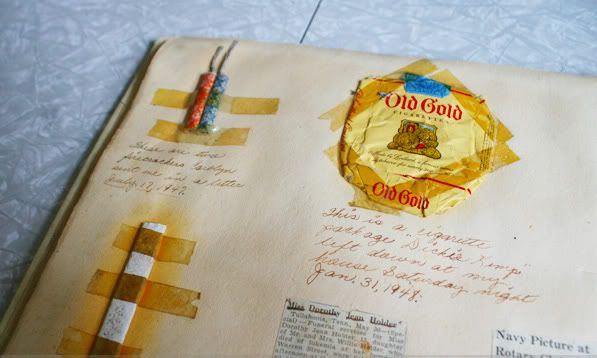 And check out that cigarette! It is a Lucky Strike. There is also an actual piece of moldy old gum taped in here! I can't believe I didn't take a picture of it! So silly.
The last 10 pages are all movie star photos cut out of magazines with "handsome", "pretty", or "charming" written on all of them.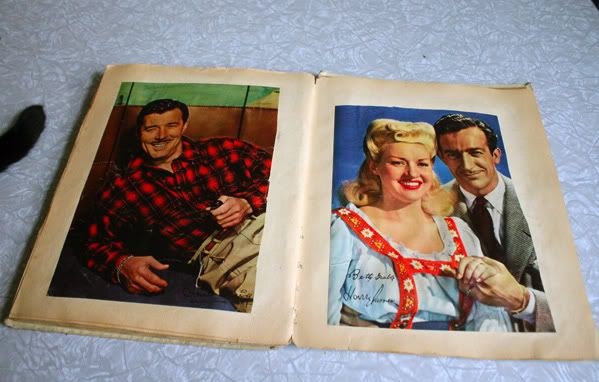 I just love these things. I guess this is another new collection for me. I keep imagining people at my estate sale wondering why the heck I have other people's scrapbooks and family photos.
Weirdo for life!