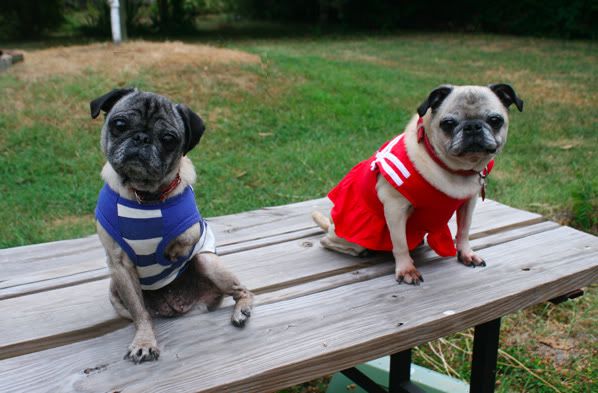 I hope you had a fun fourth of July if you are here in the states! I had to work most of the day so I didn't get to go all out like I usually do. But I got home a little while before the sun went down, so the girls and I hung out in the back yard and waited for Travis to get the grill going.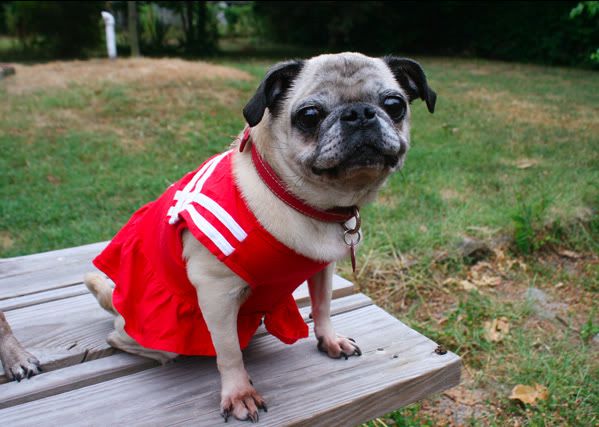 They were suitably decked out of course.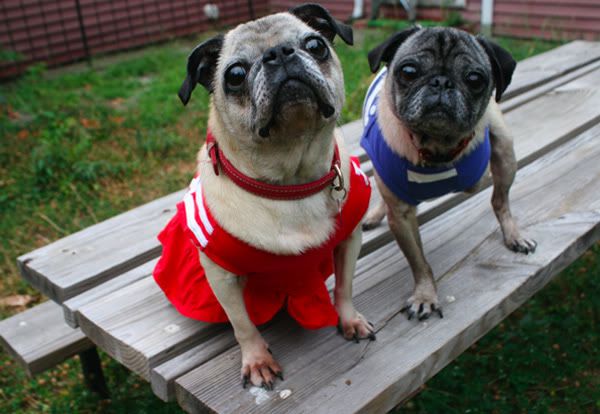 Killing me!

Do you like our new tiny grill? Haha. Our old one got rusty outside because we don't have a garage to put it in. so we got this tiny one this year that we can take inside. Travis grilled some smart dogs, then we had baked beans and potato chips and arnold palmers! Perfect fourth of July dinner!
We watched the 21 Jump Street movie finally and it was actually much better than I was expecting! I LOVE the tv show and the movie was pretty funny. The Johnny Depp cameo was just PERFECT. I don't want to spoil it, but if you liked the show, you should see it. I made Travis rewind that part because it delighted me so much! Now I'm just killing time on the couch with the dogs waiting for all the fireworks to stop so they won't be scared.