How is that for a dramatic title? Haha. I'm really excited for this new project, and I hope I do well. I'm keeping in mind that the summer is traditionally slow, and it is a learning experience. I'm giving myself a year to get it together! I'll try to be good at documenting it here so we can all learn together! I love reading Thriftcore about her adventures in reselling. Poppy is setting up a booth this month and I hope she'll document it too!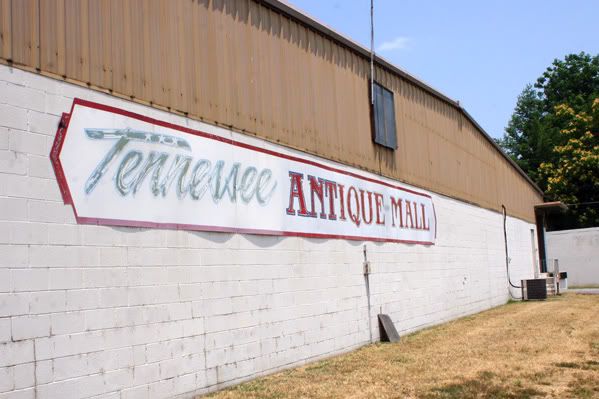 My booth is at the
Tennessee Antique Mall
! I chose this spot because not only is it close to my house, Jamie from
Owl Really
has a booth here and likes it. There are always a few people browsing whenever I go in, AND they have two boston terriers behind the counter.
Here is a before shot of my case! Number 912!

And after! I was so worried I wouldn't have enough stuff ready to go, but I actually had a few too many things to fit! Great! And I still have stuff to go through.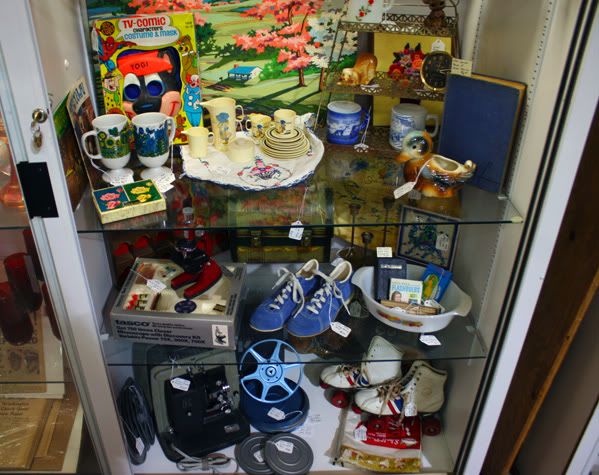 All of this stuff is stuff that I bought because I love it! But I really don't have room so I'm having to edit and keep only the things I really love. And I figure if I only buy stuff for it I love, then I won't be bummed if it doesn't sell. And I know there are some other weirdos like me who will like what I've got.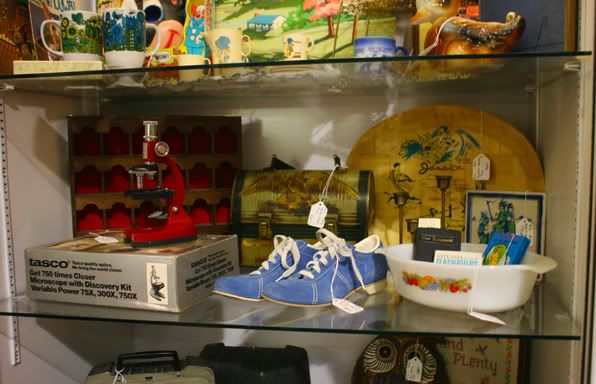 Look at that cute red microscope!

Those paint by numbers! I've been trying to find a spot for them since I bought them but they just don't work anywhere in my house. I priced them a little high because I like how they look in the back.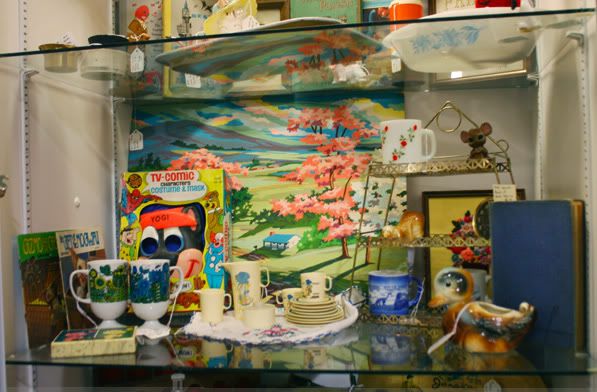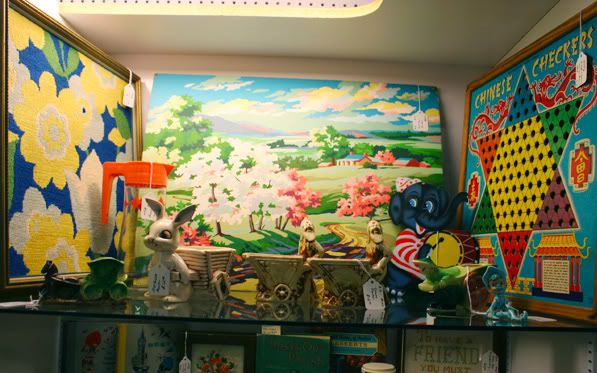 So there it is! Let me know what you think. I'm pretty pleased with how it turned out and I already have some plans to improve. My biggest challenge was pricing. I think that will be something I have to learn through trial and error. So here is hoping I make some sales and at least make my booth rent back for the first month!