Here are my finds from the three sales I posted about yesterday. These were pretty evenly distributed among the three sales. Not pictured I found a long dog chain that I am pretty excited about! Priscilla likes to come outside with me in the side yard but that part of the yard isn't fenced so I usually don't let her. Now she can come out! Woo!
Foil Jesus picture! I love these but hadn't ever found one at a price I liked. If you haven't seen one before, there is a foil behind all of the flowers and words and the house and birds. How cute.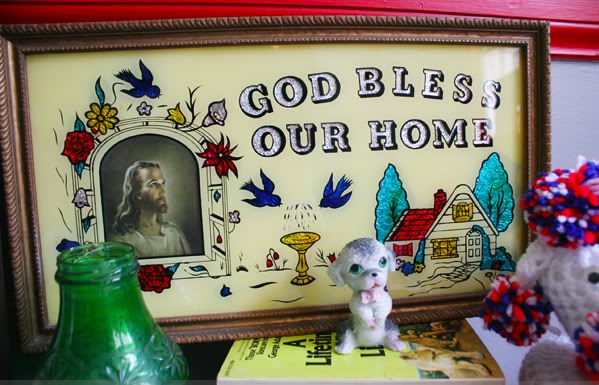 A pile of animal books. I would have brought home a lot more if I had my basket with me. This was all I could carry. Ha! And I was good and only picked up three cat wall art things. There were probably over 50 in the house!
Some Lady and the Tramp figures! These all have some kind of chip, but I love them.

Good planter luck! I'll probably put these in my case, because I don't really need anymore. But they are so cute! The duck and the pig were from two different sales, don't they match well?
Cute mug. And a green glass bottle with rose graphics. I thought it would be put to put cut flowers in.

Look at this mama kitty and her babies!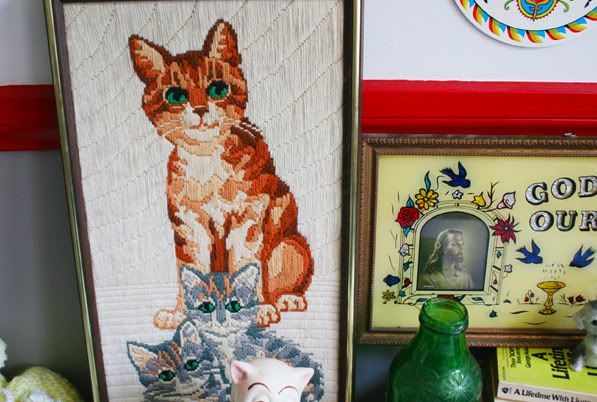 These two were taped together as a set for 50 cents. So weird! And cute.

I really loved the tom turkey in this set. I can't wait to put them out for Thanksgiving!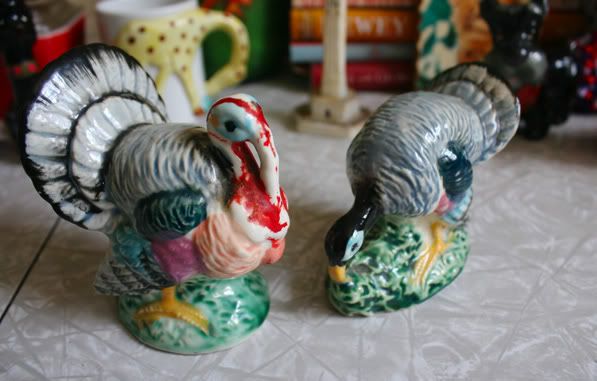 And here is Scampi. She REALLY wanted to be up on the kitchen table the whole time I was trying ot take these photos. Ugh I was getting so mad! At least she is pretty, haha.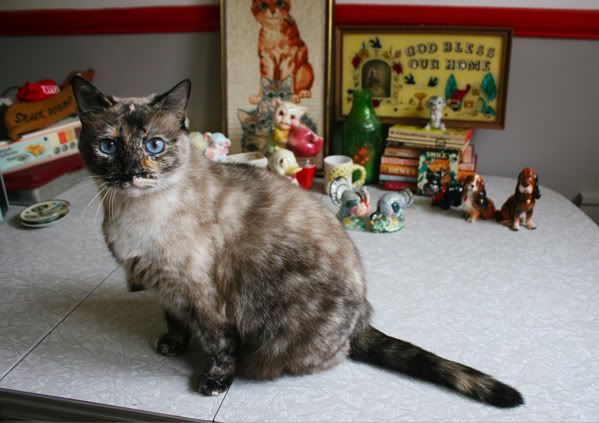 Linking up with Apron Thrift Girl