We're back from our first year of the
World's Longest Yard Sale
! It was amazing! I didn't take as many photos and I expected, but I've still got some posts for you. We started in Gadsden, Alabama, which is the stating point of the sale. We got on the road around 9 am, and for the first few hours it was bumper to bumper to bumper traffic. We quickly learned not to stop at every sale, but to cruise by and try to determine if it was worth stopping.
Of course sometimes there were signs to help us.

Very nice.

It was HOT, so anyplace that offered air conditioning was a must stop.

Our first purchase of the day! That Santa barely fit into our trunk. I can't wait to put them up on the roof this Christmas! Well, I can't wait to watch Travis put them on the roof.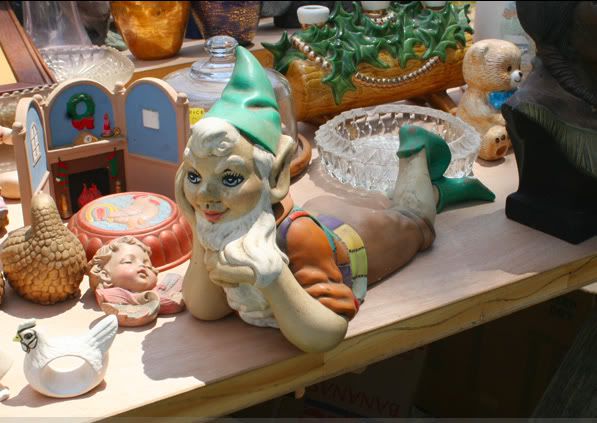 This gnome has bedroom eyes, don't you think?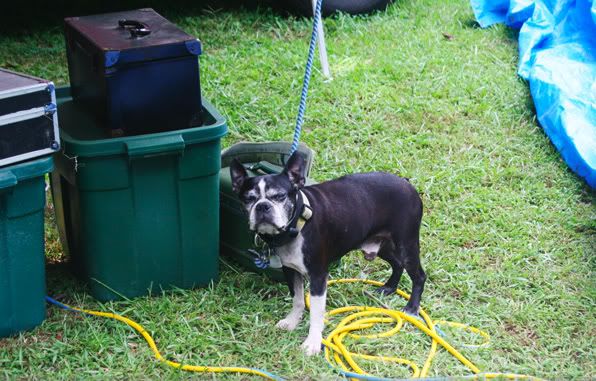 There were lots of dogs to see! Boston terriers were popular. This guy closed his eyes whenever he turned towards us.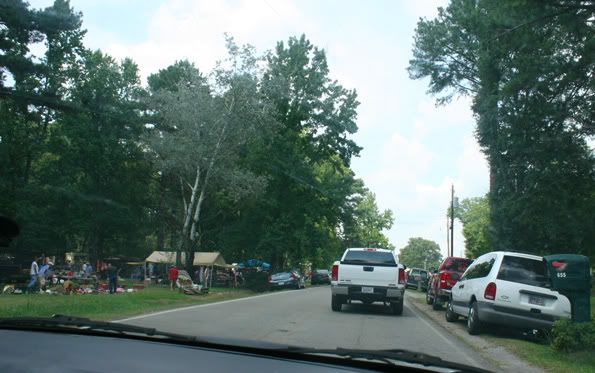 This is what the road looked like. Solid cars wherever you could park, and bumper to bumper in front of us. A space seemed to materialize whenever we needed on though.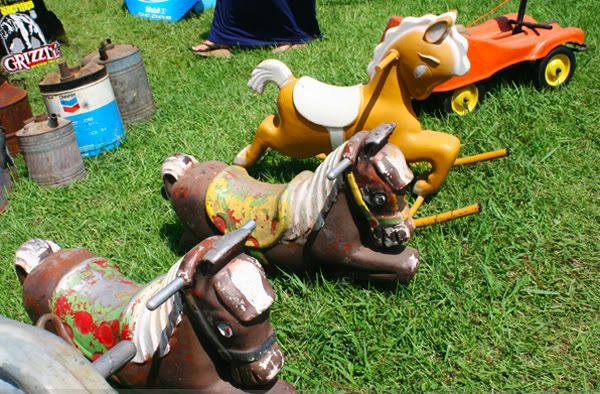 You don't even know how long I've been looking for a Pee Wee doll! I didn't want to pay a lot for him, so I was thrilled to see this one marked down to ten bucks.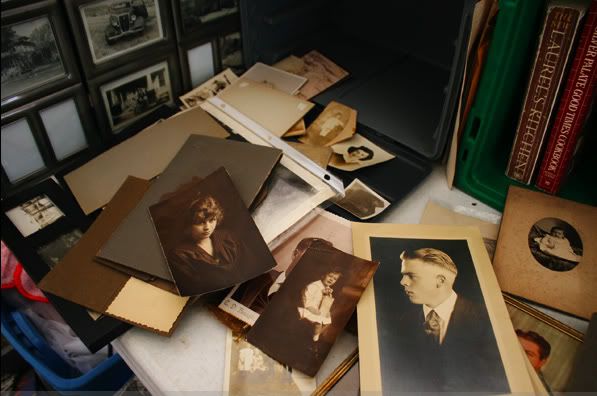 This was the only pile of pictures I saw the whole time! I couldn't believe it.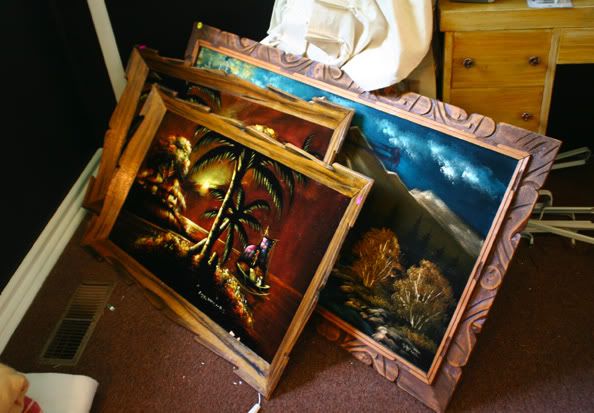 We stopped at one estate sale along the route. It was weird. These velvet paintings were pretty awesome, especially those frames, but they were asking 50 dollars! Yeah right!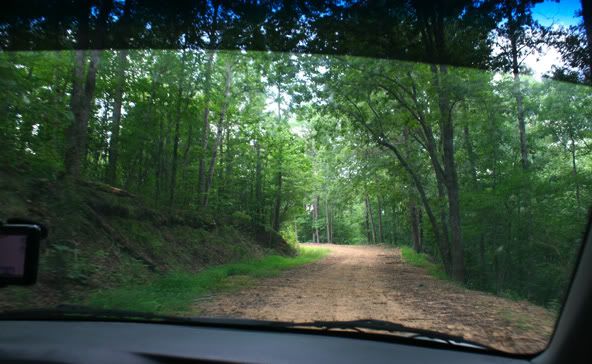 We had been out about 4 hours and decided we needed lunch. There are lots of people selling hot dogs along the route, but nothing vegetarian. I didn't expect anyone to, but the next day we passed a few stands selling veggie dogs! We looked for restaurants with our GPS and when it started taking us down roads like this we go suspicious...
According to our GPS, this is a Cracker Barrel! It is funny now, but at the time I was FURIOUS. I don't do well in the heat! An hour later, and probably 5 closed roads later, we were finally back in the town where we started.
Look at this cute mint green building! It looks like they have turned it into a club called Twisted.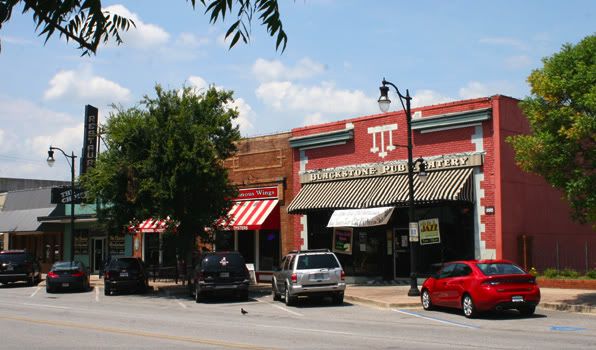 Gadsden had a cute downtown, but all the restaurants seemed to be closed. Which is weird at one on Saturday. We finally found a place called Jackson's and got a greasy lunch. Including fried pickles. It felt really awesome to sit in the air conditioning and we left refreshed and ready for more deals!