After our lunch I was ready to get back out and dig! The traffic was much better, I think it was around 1 in the afternoon? It only took us a little while to get back where we were before we turned off the trail. I tried to take some pictures to show you what the stops looked like. There were lots like this, a bunch of vendors set up together in a yard or field.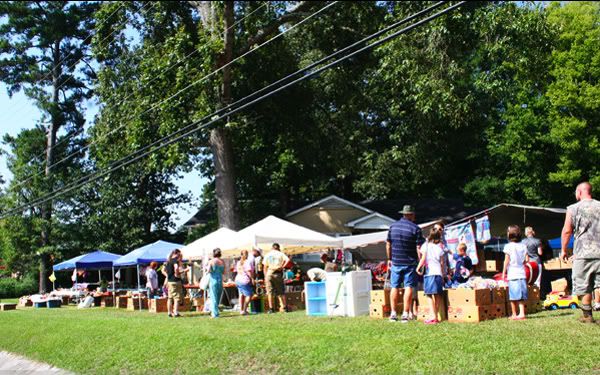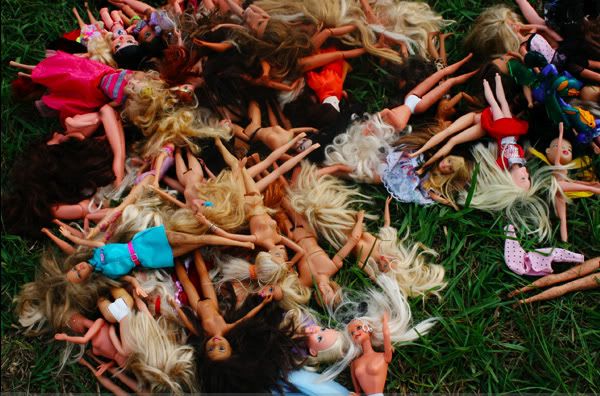 This lady had a great booth, but her prices were delusional! I asked how much a little Black Forest clock was, and she was like "Oh, someone broke that earlier...so it is 45 dollars." Yeah right! The prices at the sale ran the gamut. I kind of liked the gut churning moment when you asked for a price. It could be an antique dealer who was going to ask top dollar, or it could be someone just getting rid of stuff in their attic who is going to sell you that JR Deluxe edition for 50 cents.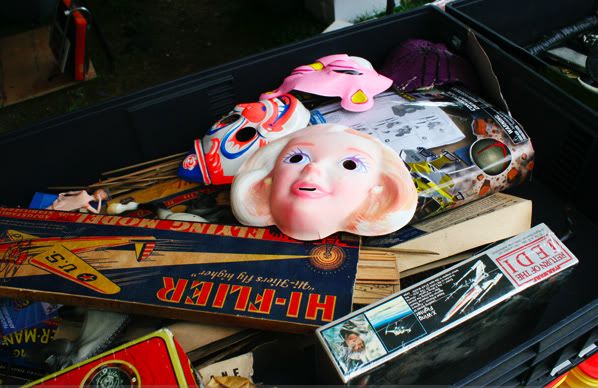 Pretty hot. Haha, I like the dolls.

Look at these chairs! They match our dinette set PERFECTLY! I hadn't seen the same fabric anywhere before. There was no way to get them in my car so I didn't even ask the price. Such a bummer.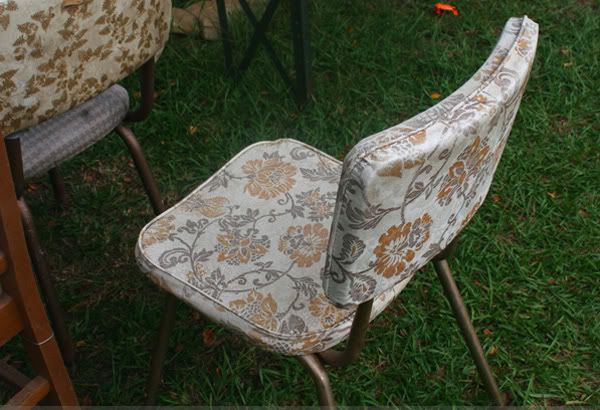 We got homemade ice cream! We're so used to the over priced ice cream in town (I'm looking at your Jeni's with your golf ball sized scoop for five dollars) we couldn't believe we got all this for 3 bucks! I got strawberry, Travis got peach.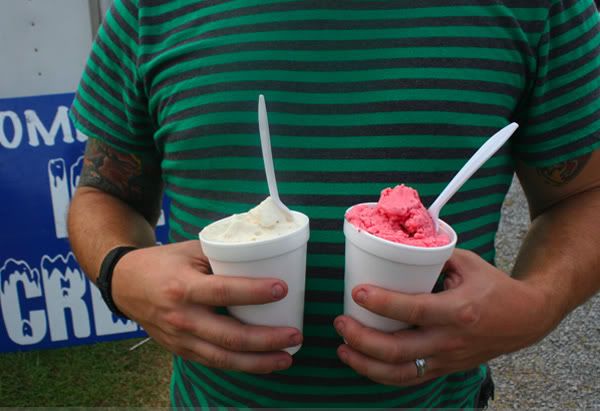 Travis wore one of his fanny packs, and even though I made fun of him before, it actually worked out great! And I don't think it looked dorky at all. He had a little organizer inside with the bills separated.
There were TONS of beautiful old cars along the route. This beauty was probably my favorite. Travis was practically drooling!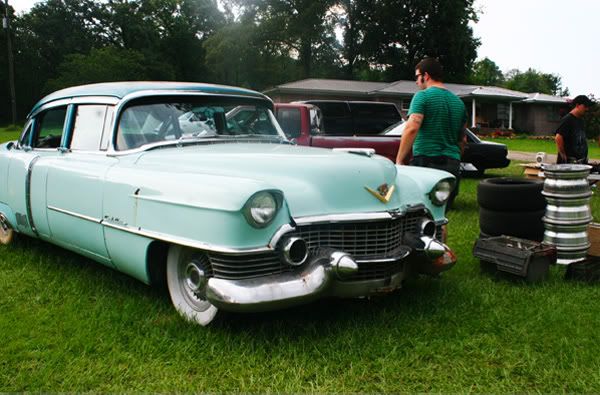 I wouldn't mind cruising around in it.

Another stop. The route is through some beautiful country. One of the little mottos on their site is "See your America!" I like that idea, you could see a lot of the country from Michigan to Alabama.
Travis has been replacing all our knives with nice old ones. Slowly but surely everything in our house is going vintage. I am not good at sticking to an era, and my house will never be a show piece, but there really is something about vintage, everything was made better.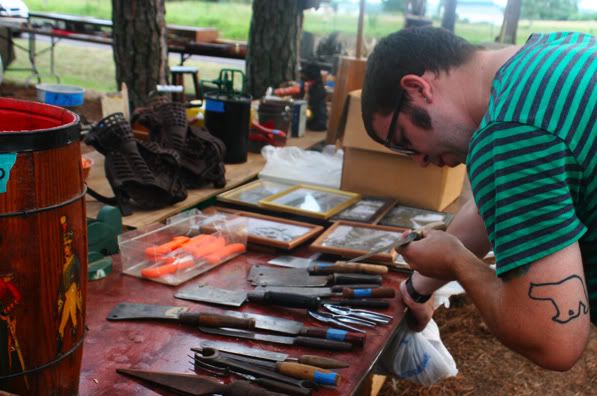 I will admit, I was really on the hunt for some taxidermy. I finally decided that I could have some in my house. I didn't get a deer though. You'll just have to wait and see! (Or if you follow me on instagram you already know about my new little friend.)
Sweet Travis. I'm glad he loves the hunt as much as I do. We're getting quite a collection of Halloween records. I guess we need to have a party this year. One thing I haven't been able to find is a good record rack. What I really want is a record table.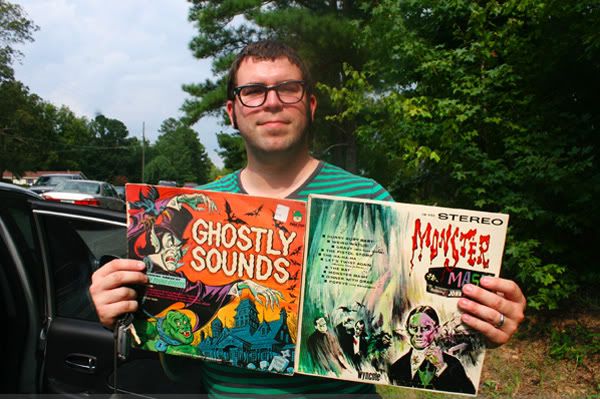 Little 1940's kittens! I have one of these, that I have had as long as I can remember. The vendor I got them from said he had over 100 at the beginning of the sale! I would have loved to see them all together! They are so sweet and tiny!
I really like this flag tent! In the past two years I have become a super dork who loves flags. I took so many pictures of this as we drove past! Then more after we stopped. When we got close you could see it was cheap plastic, not old weathered canvas like I imagined. But still cool.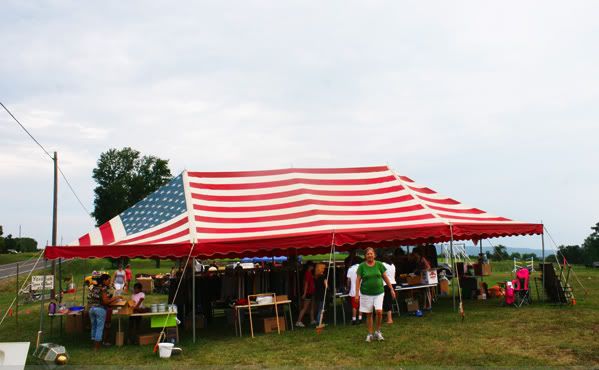 Our last stop of the day. It was NOT for boiled peanuts. Gross.

A lady was selling little succulent cuttings for 50 cents to 1 dollar a piece! I have been wanting to try my hand at succulents again (I killed THREE last summer) and for such a tiny investment I decided it was time. Here are what I got. Hen and chicks are my favorite. I need to identify the cactus. I pledge to NOT over nurture this time. Haha. I haven't kept a plant alive yet.
It was almost 6 o'clock by this point and most of the vendors were covering up their wares and leaving for the day. We made out way off of the 127 sale route. It is hard to tell, but we were up in the mountains. We went down so many switch backs! It was really beautiful though.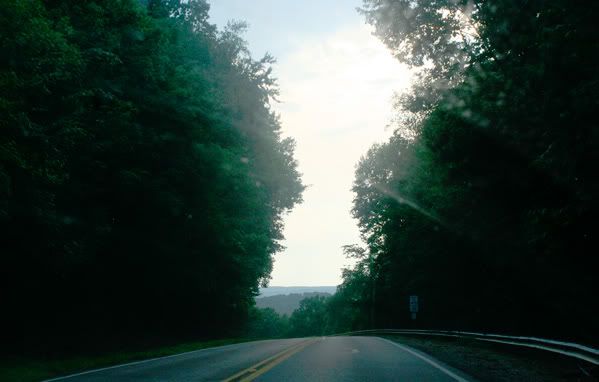 Cute restaurant we passed. Look at that sign! And that A frame.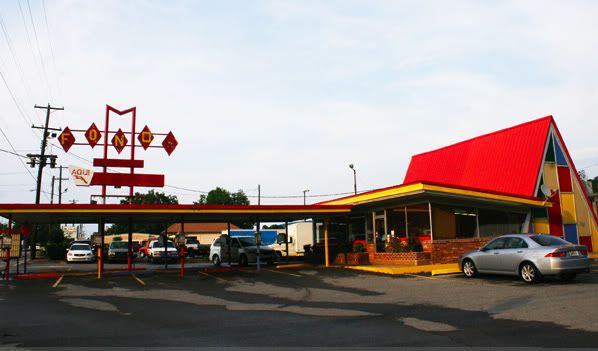 I was really cranky by this time but I perked up when we got to Mellow Mushroom. It is the only place I will break the "only eat places you can't eat at home" rule for. Their pizza is SO GOOD. We got an oil and garlic base, with bell peppers and pineapple. We has been shopping for nine hours and it didn't take much for us to fall asleep once we got to our hotel.
Before we went, Travis and I decided that we might go home after shopping on Saturday because we thought we'd be over it after going to yard sales all day. But I was actually chomping at the bit to get back to it on Sunday! I'll show you that tomorrow.