Kaelah posted a list of things she was grateful for today and I thought it was a great idea. Sometimes I get so wrapped up in the things that aren't going my way, that I don't appreciate all the things that are. For the past few weeks I have been making an effort to not dwell on the negatives. It is actually working and I am feeling pretty great. So here is a list of things I'm grateful for:
I am grateful for this guy. Even though he shaved off his sideburns that I loved so much. He works so hard for our little family and never complains and treats me so well even when I don't deserve it. He also indulges me and drives around to find a restaurant with an open patio. The weather has been AMAZING the past few days.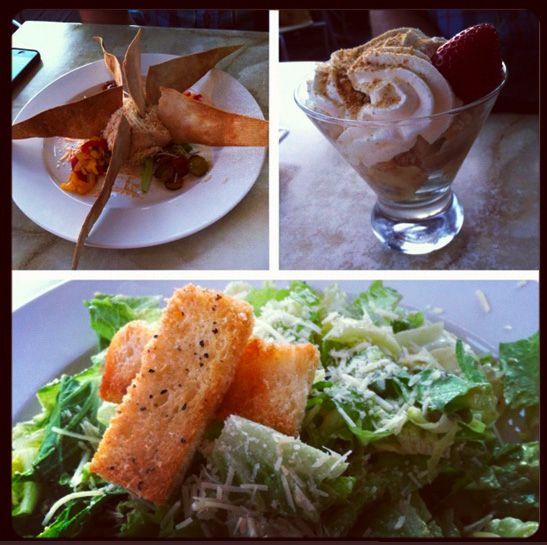 I am grateful for meals that end in banana pudding, and making a conscious effort to eat better.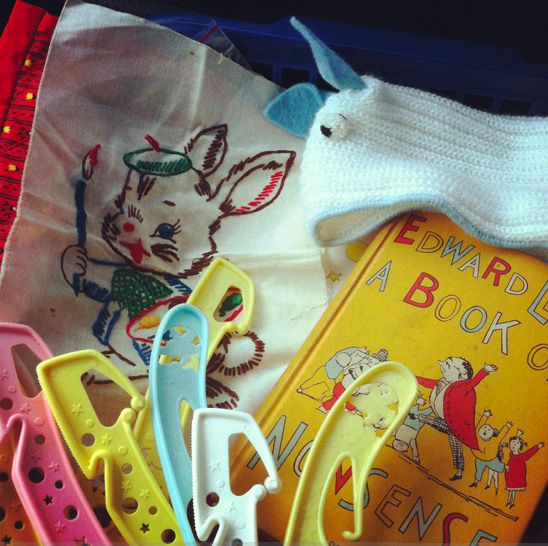 I'm grateful for how amazing estate sales have been lately! It will get me through the long slow winter.

I'm grateful for these little nuggets who bring me so much joy every day.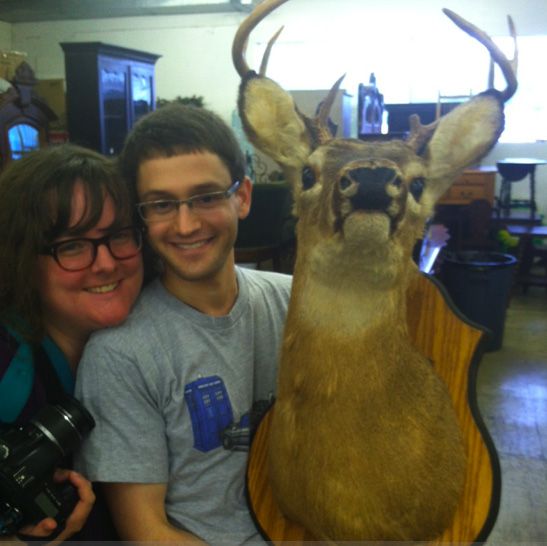 My buddy Thomas! We have been hanging out a lot since he bought his house and I love it! I'm also in love with my deer. Sorry if it creeps you out.
I'm grateful for our home. Travis and I have been making a big effort to clean up after ourselves every day, so the mess doesn't get overwhelming. It has been working for 2 weeks and I'm kind of amazed how much better it makes me feel! And most things only take a few seconds! Like hanging my purse on the hook on the back of my door instead of setting it somewhere and not being able to find it when I'm ready to leave. I was taking to my mom about this one the phone and she said "My baby is finally growing up!" Haha!
I'm grateful for my job, even though sometimes I have to get up before 5 am (this is a self portrait at 4:45 am). Really, once I'm out the door I'm fine. And then I get home early and have the rest of the day. I've been trying not to take work so seriously and not get so bent out of shape. I'm not totally successful yet, but I'm getting there!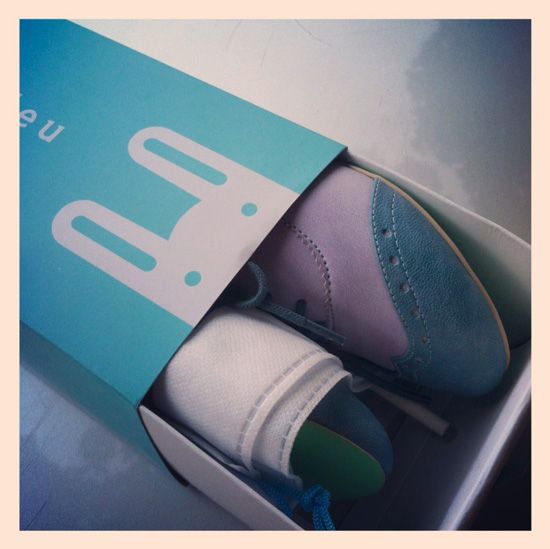 I'm grateful for these shoes I won over at
Love, Elycia
! I always want to get some new fancy shoes but have a hard time picking. I really love these oxfords! I don't know how I have such good blog giveaway luck.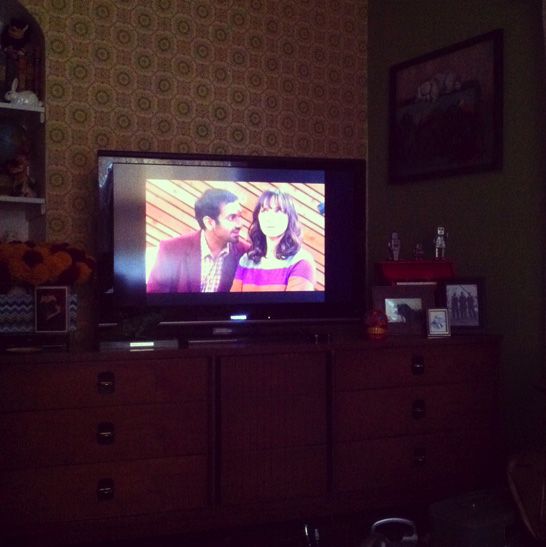 I'm grateful for Parks and Rec on Netflix. Tom Haverford makes me laugh SO MUCH. We went and saw Celeste and Jessie Forever last night and it was good, and Rashida Jones was so beautiful! There are a few movies coming out soon that I can't wait to see! Like Frankenweenie and the Perks of Being a Wallflower. And Breaking Dawn part 2 of course.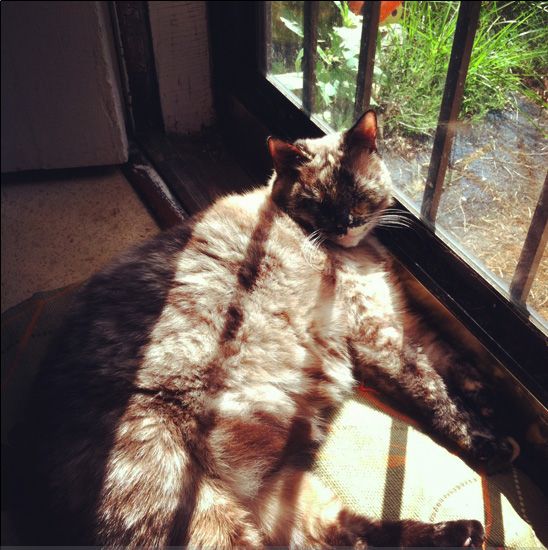 I'm grateful for kitties basking in the sun.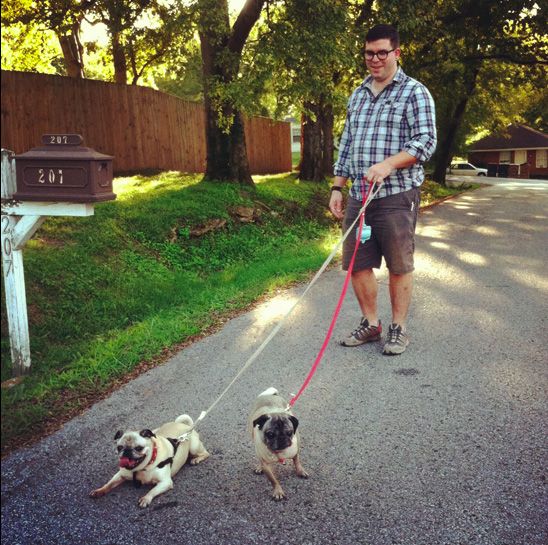 I'm trying to get Travis to go on daily walks with me now that it isn't so hot. I guess we shouldn't bring the dogs because they aren't really walkers. I was trying to get an action shot and they both just kept laying down.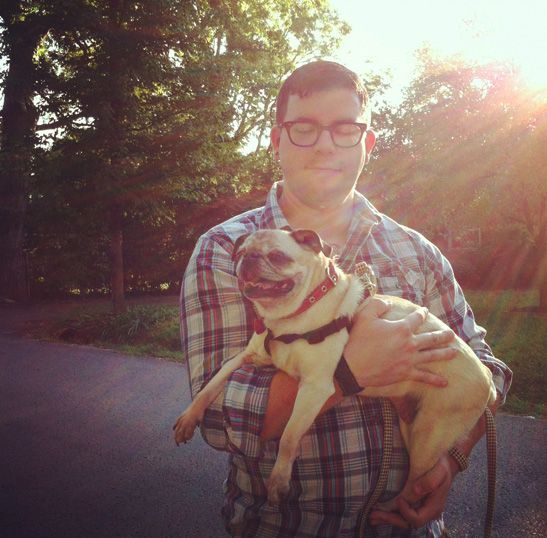 This is how they prefer to walk. That is a real lens flare by the way, don't they look majestic?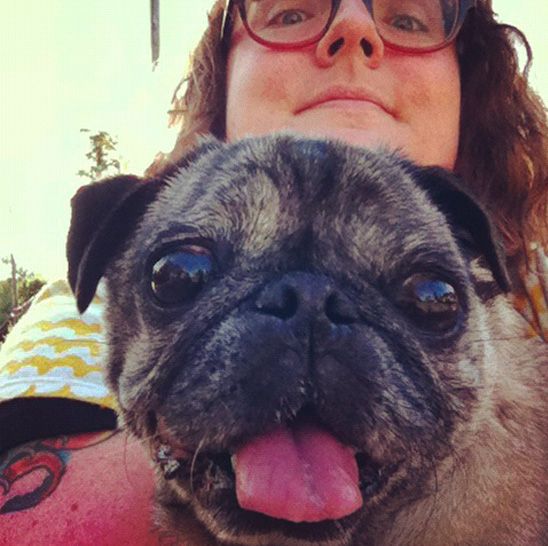 Phyllis made it two blocks. I'm grateful for her sweet little face!
I had a lot of fun making this list! Not that I'm ever really negative on this blog, but I'm really pretty grumpy in real life. But I'm putting my mind to it, and I'm going to cut it out. My life is too great and there is to little time to waste on being bummed!