My friend Brittany hadn't ever been to an estate sale so when I saw one that looked coming up in Franklin where she lives, I made sure to invite her to come with me! It was built in 1900 and was a really cool house to get to look inside. It reminded of when we lived in an antebellum manor house in Columbia. But that is a story for another day.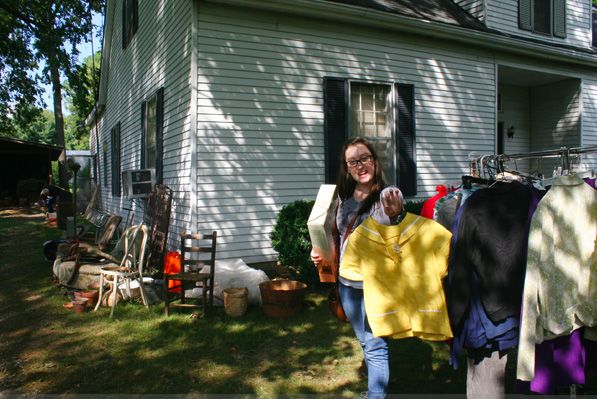 I was in LOVE with this wallpaper. I frequent the sales by this company and love talking to the mother/daughter duo that run them. They said there were rolls of wallpaper from the house in the workshop that they were selling for a buck a roll!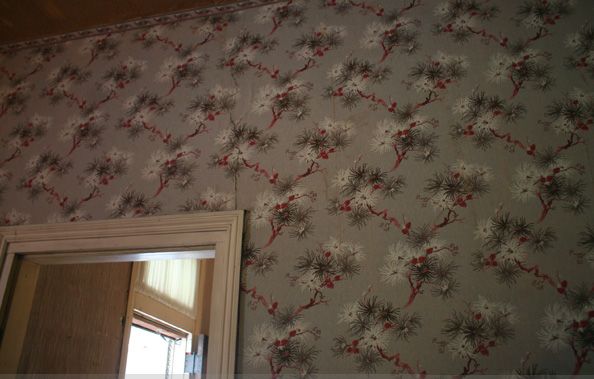 A little close up. Gorgeous!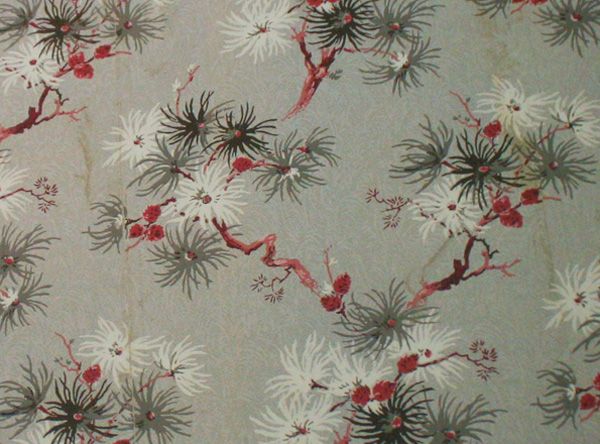 Sadly only un-cute striped paper was left. There was some great fabric for sale though. I thought about getting a few rolls of the velvety fabric. They had green and mustard yellow, but I resisted. I got enough to reupholster some chair seats in the future though.
I love old houses like this.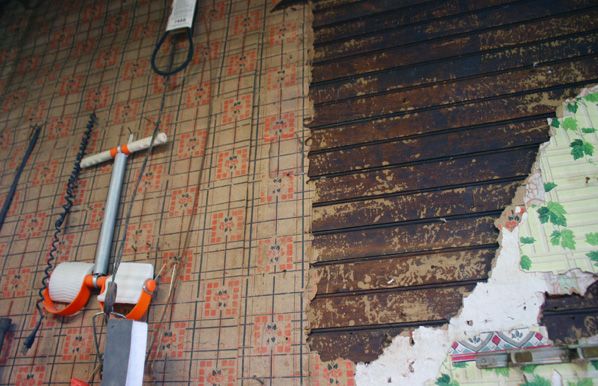 It didn't seem like anyone had lived there in a long time.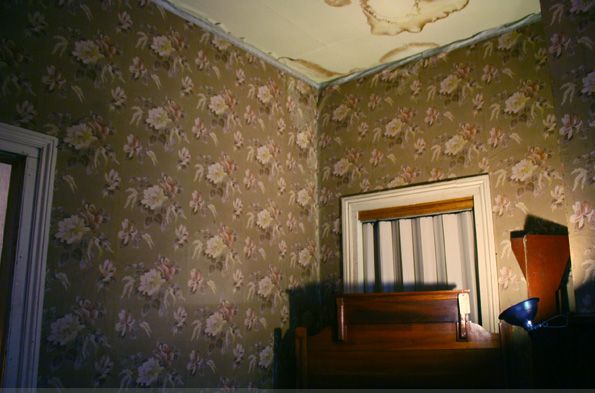 If we ever move, I'm going to have to put up wallpaper. I'm obsessed with it. Luckily our current house came with wallpaper that I loved.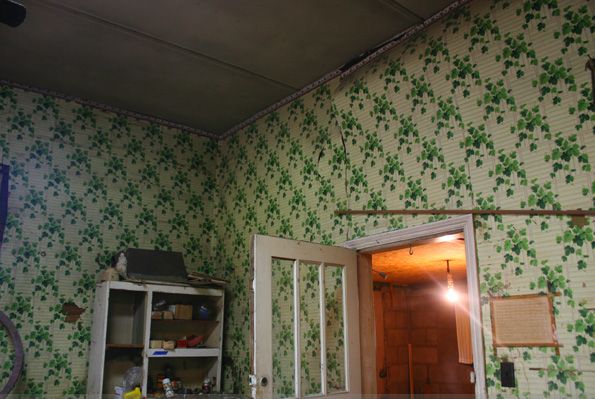 Outside was designated as the "project" area. I hope someone bought this great old couch to revive.

After the sale we stopped by a place that was new to me, Honey's Vintage Sweets in Franklin.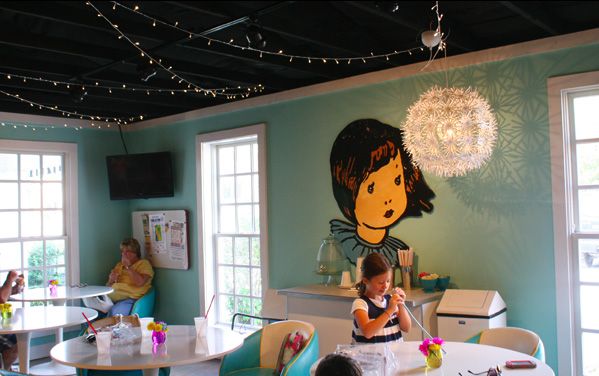 It was really cute! And they had so much fun candy! I couldn't resist a box of candy cigarettes.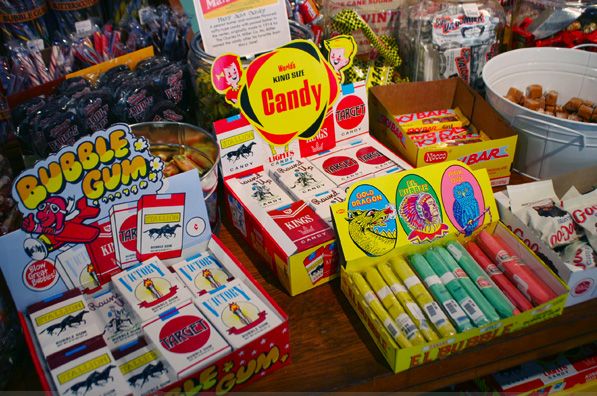 They had lots of bulk candy that I haven't seen before (I used to work at a candy store). I took home some gummy brains for Travis and got myself some of their homemade ice cream! We'll be back!