I've got one more house to show you before I show you my great loot from last weekend! I'm actually skipping out on sales this weekend. Nothing looked that tempting, and I'm saving my pennies for an amazing looking sale in Inglewood next week!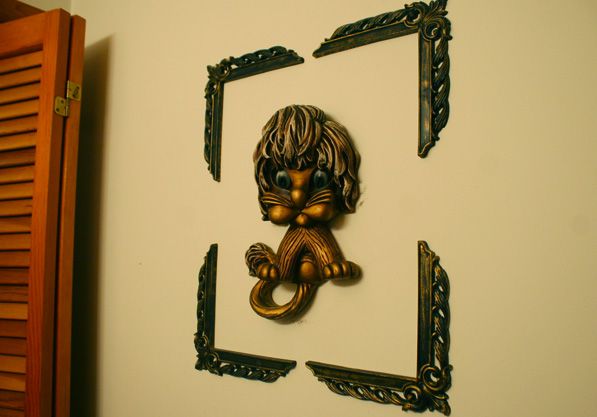 This was a really great sale. I actually went back the next day as well. This lion was on the bathroom wall! I almost asked how much it was, but sadly you can hang anything on my bathroom walls. I love his faux frame though. And his stylish hair.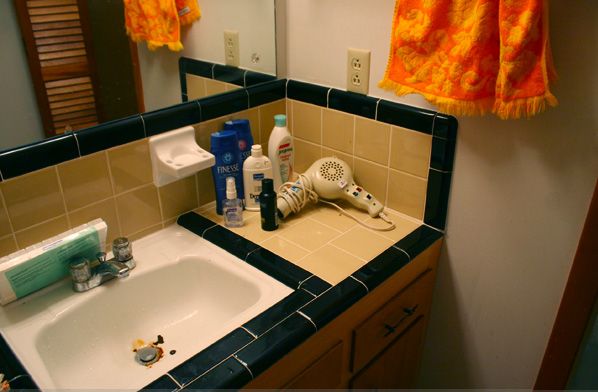 I have been seeing tile like this a lot lately and I love it!

This couch was sold when I got there, but good news! When they told me it had sold to "a cute vintage girl who always comes to our sales" I hoped against hope that I knew who they meant, and it was true! Lisa over at
She Was a Bird
snapped it up! Go check out her post to see it in it's full glory, and the matching chair! I'm so happy she got them. They are gorgeous!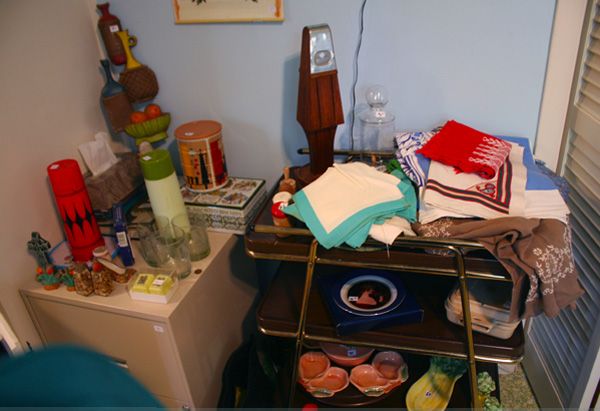 There was piles of good stuff at this sale. I still don't feel like I saw everything.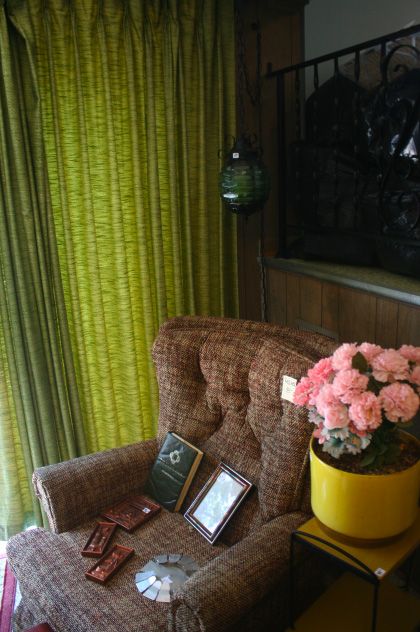 I love this chair/lamp/curtain combo. They had a few great vintage hanging lamps. I wish now I would have picked up that yellow planter.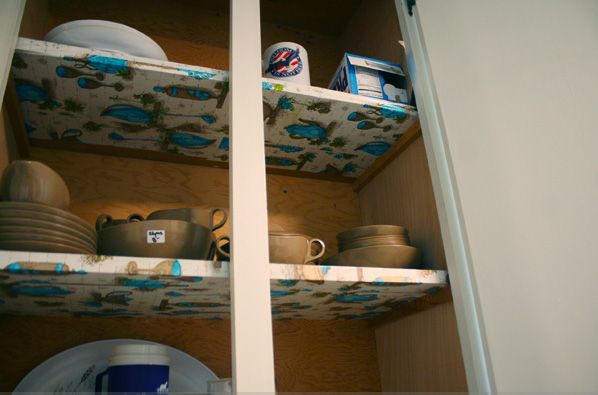 I love a good shelf paper.

Spoiler alert! I ended up taking these plastic flowers home with me. I hemmed and hawed over them because I couldn't decide if they were cute or ugly. Cute won out! And I'm glad! I'll show you the rest of what I picked up tomorrow!