Here is what I ended up with from the two sales I posted about yesterday. Not a bad little haul.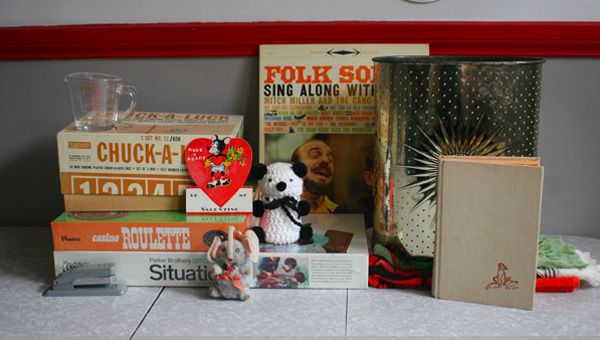 I really can't resist a pretty vintage trash can.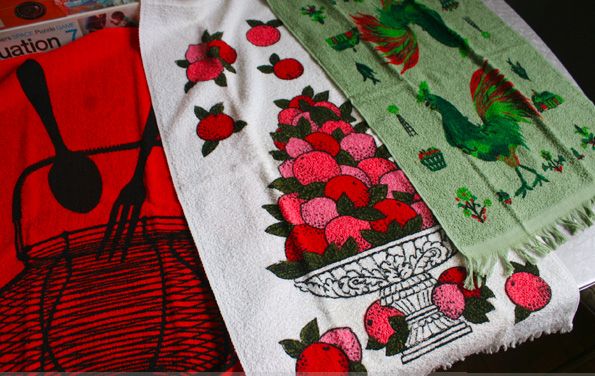 Under the trash can you can see folded up these great hand towels! I can't pick a favorite! All three are too good! Well, maybe I like the tower of fruit the best.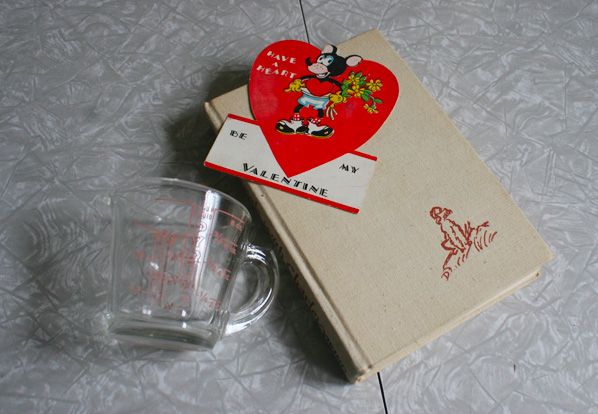 I love vintage valentine's but I don't find them at estate sales ever. I was happy to find this one, and even happier when it was a quarter! I have also been looking for a little pyrex measuring cup, and you know I can't resist a book with a poodle on the cover.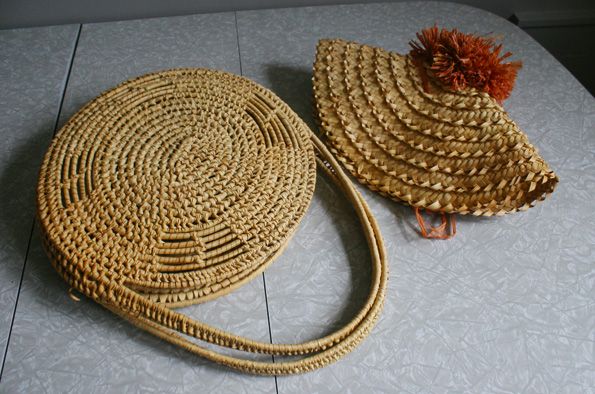 A cute beach hat and beach bag! Maybe I'll be brave and actually use them!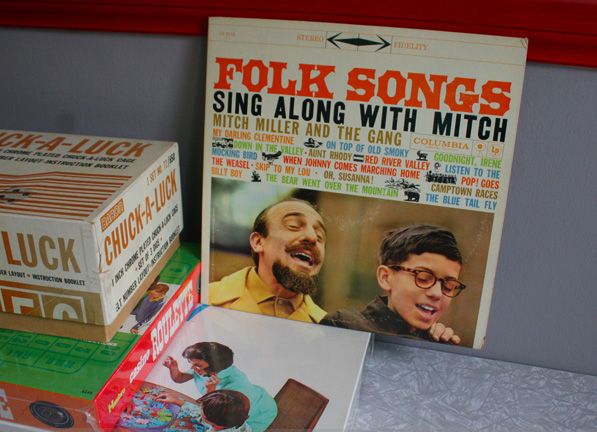 Speaking of cute...

I can't resist a vintage game! The Situation 7 and roulette weren't even opened yet!

Situation 7 is apparently a space puzzle game. I can't wait to play this!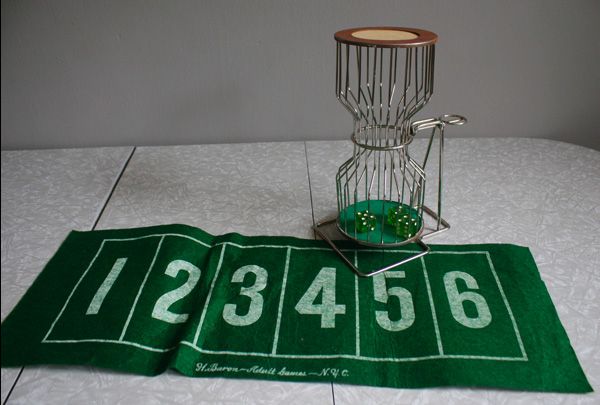 The Chuck A Luck game is missing the directions. But I'm sure I can find them online. But look how stylish it looks!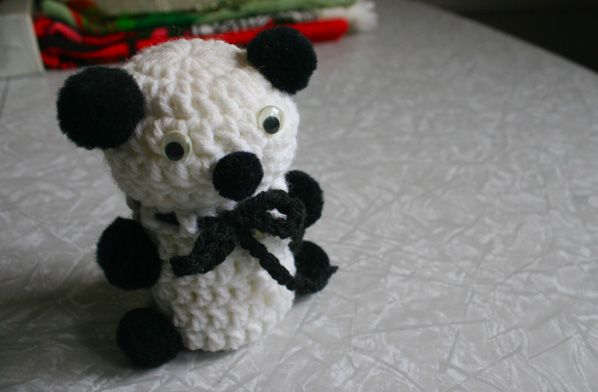 This might be my favorite find! It looks like just a cute crochet panda at first...

But it is actually a cover for your bottle of comet! Everyone needs one of these to cover up those unsightly comet bottles.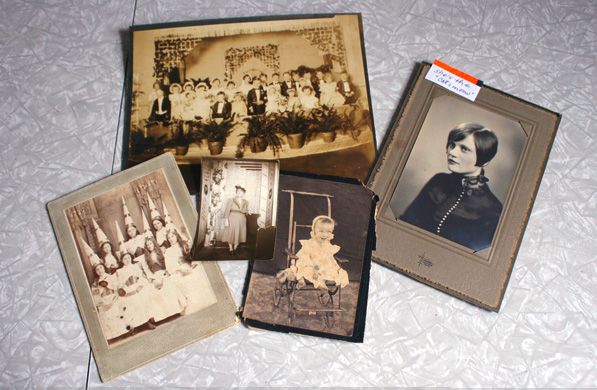 There were some GREAT vintage photos at the second house.
Lisa
suggested that maybe the owner was an antique dealer at one point because they obviously weren't all of one family.
I like this beautiful lady and that caption! I think I'm going to use her in my Halloween display.

Look at all these little kids dressed up like for a wedding! I would love to know the story behind this.

Even more I would love to know the story behind those cone hats! Amazing!
Linking up at Sir Thrift-a-Lot!