Travis and I hadn't had the same day off of work in over a month, so when we were both off last Saturday I didn't want to waste the day just sitting around the house or running errands. So we packed the pugs off to my parent's house and we went to Louisville, Kentucky. It was kind of last minute and we scrambled to find a place to stay after our usual floor wasn't available. Haha. We had talked about camping but I still wasn't feeling 100% and Travis really wanted to take me to this restaurant:
Like most humans, I LOVE a grilled cheese, especially with some tomato soup to dip it in.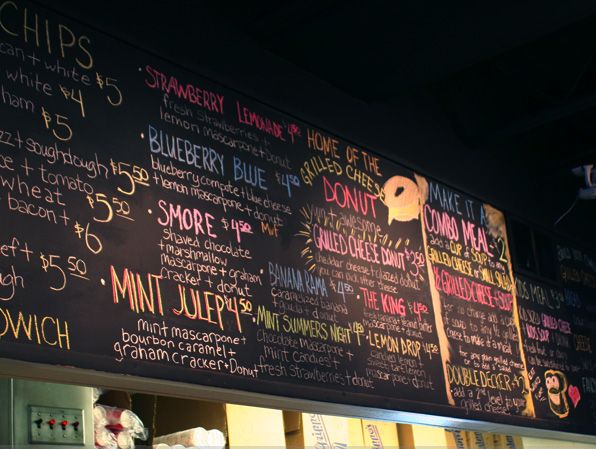 The menu was insane. So many good looking combos. It was almost hard to choose what I was going to get. But Travis had been there recently and told me I had to get the grilled cheese on a donut. I wasn't so sure it would be good.
But OMG it was amazing! Ugh I want another one right now. They cute the donut in half and butter it and it is the perfect savory sweet mix. I could even have done without the soup. Travis ate most of mine because the grilled cheese filled me up. It is a good thing this place isn't in Nashville or I'd be eating donuts multiple times a week!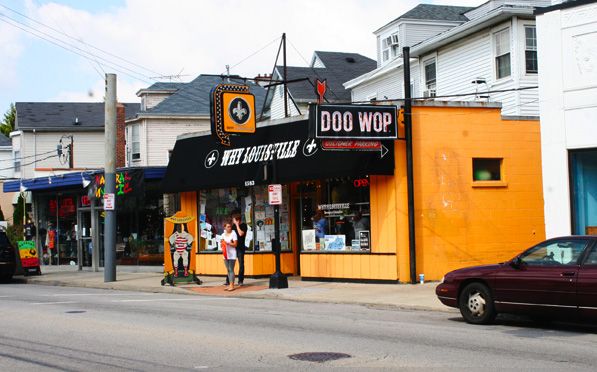 There are probably more things to do in Louisville, but our favorite thing to do when we visit is eat and shop. Why Louisville is one of my favorite places to shop ever. I got two shirts this time. Can you guess which one? I already have the jackalope one btw. Haha, of course.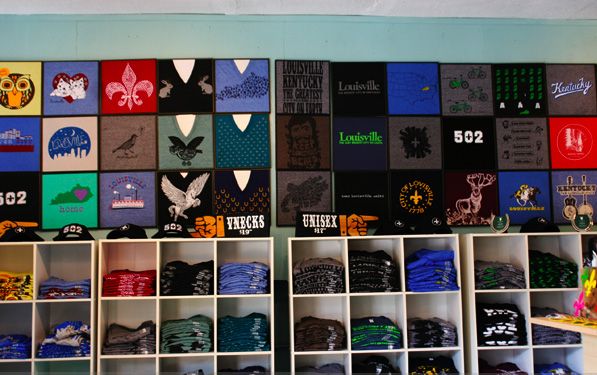 Since it was our "special weekend" I put Travis in charge of finding us somewhere to stay. He chose the Galt House in downtown which is much nicer than the usual kind of place we stay!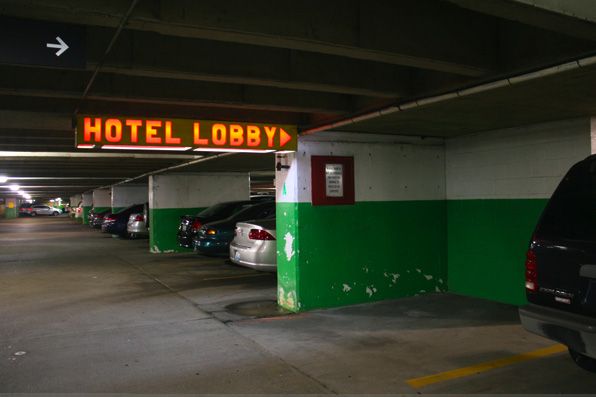 It was BUSY too. We kept having to wait for the elevator with all the people who seemed to be going to weddings. And one lady was irritated that the elevator was slow because "people were too lazy to use the stairs", even though we were on the 14th floor. And she was waiting for the elevator too. Haha.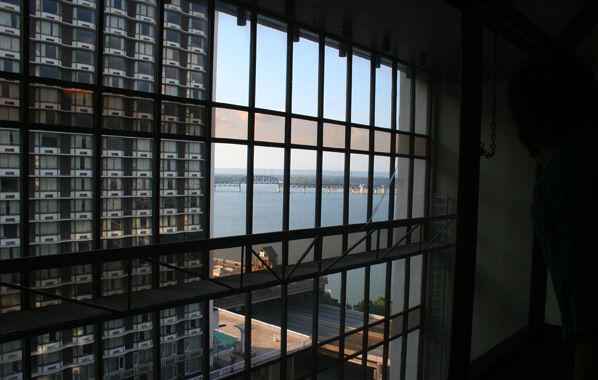 Since we booked at the last minute, the smallest room available was an executive suite! It had a living room and huge bathroom and dressing area! We felt so glamorous. I took pictures of Travis in every room. Nerd alert!
While we were deciding what to do that night we watched some local access tv. This had us ROLLING. It is a square dancing group called the Sparkles Spurs. The best part was the older lady in the pink house dress. She was really going for it in the back! Loved it.
There were horse signs all over the hotel, and mostly they were cute. But I HATED this one! So I had to show you and put it on my blog forever. What a gross picture! I think it is the teeth, and the gums. And the pink eye. So sick.
We ate dinner at an Irish pub and had bubble and squeak, which I love! Then we went to the movies. We saw Pitch Perfect which was a little bit too lame for me. But I did like Rebel Wilson.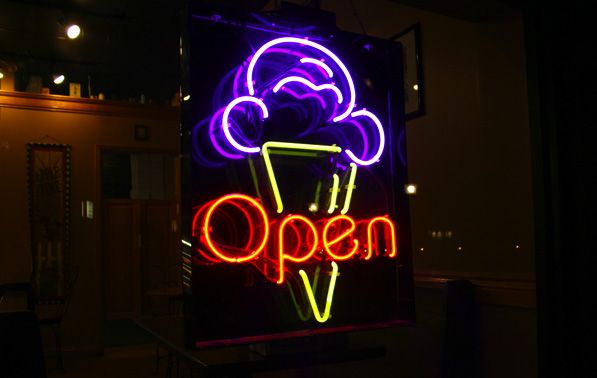 There is a little chain of dessert shops there called the Homemade Ice Cream and Pie Kitchen. Everything there is so good!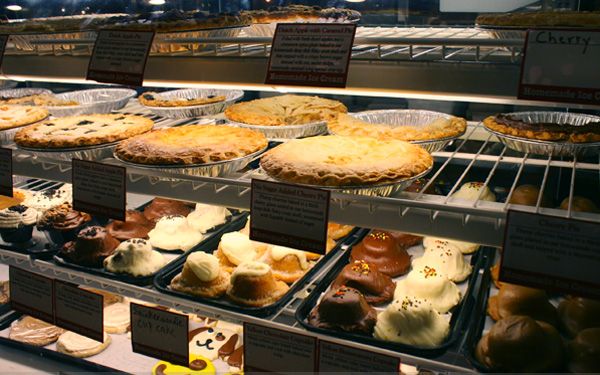 Here is Travis wiping some meringue out of my hair. Of course.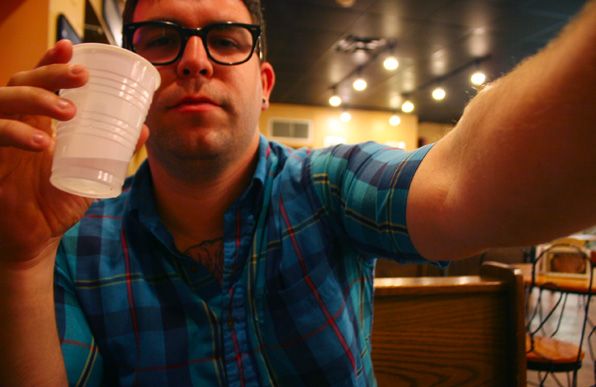 Travis got black forest cake and I got lemon meringue. Oh man, I get something different every time and I've never been disappointed. Yum I want some pie now!