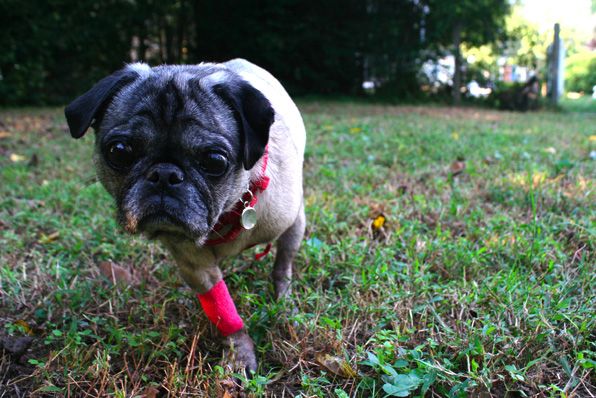 Phyllis is home! She had her dental this morning and ended up having to have four teeth removed because of abscesses! Poor thing. The vet said they were really rotten and probably painful. I'm trying not to feel horrible about it. She just had her yearly check up a few weeks ago and they had no idea her teeth were so bad. She is already missing most of her front teeth. Pugs are not know for their stunning dental records.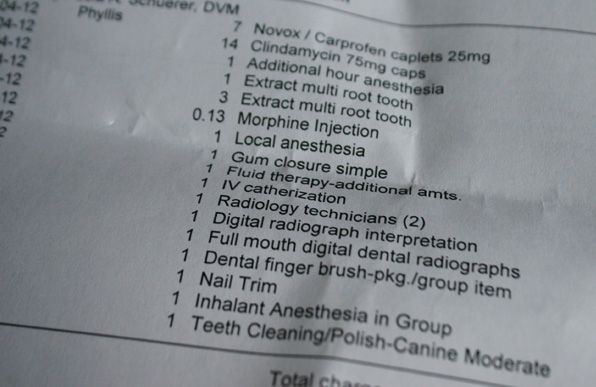 We won't talk about the price. Full disclosure pugs can be EXPENSIVE. Especially older disabled ones. But they are completely worth it. I feel like I should have gotten a copy of her x-rays though! Well, I don't know how cool a dental one would be, but pug skulls are cute!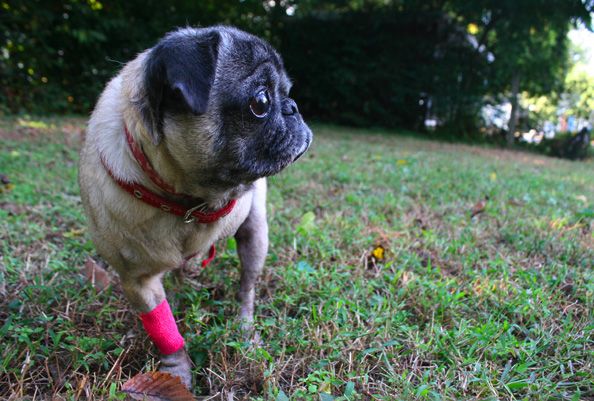 Look at that little bandage! She has been sitting on her little pillow since she got home. She has two kinds of pills to take, and she has to have wet food for two weeks. We had a little altercation between her and Priscilla earlier, but other than that everything has been good. She gets to sleep with us tonight too. We have to watch her to see if she is in pain to see if we need to put her on stronger pain meds. Poor thing, they had to drill her teeth out! I'm so glad it is over. I know a lot of people probably thought I was being silly but this little dog means the world to me and I don't want anything to happen to her.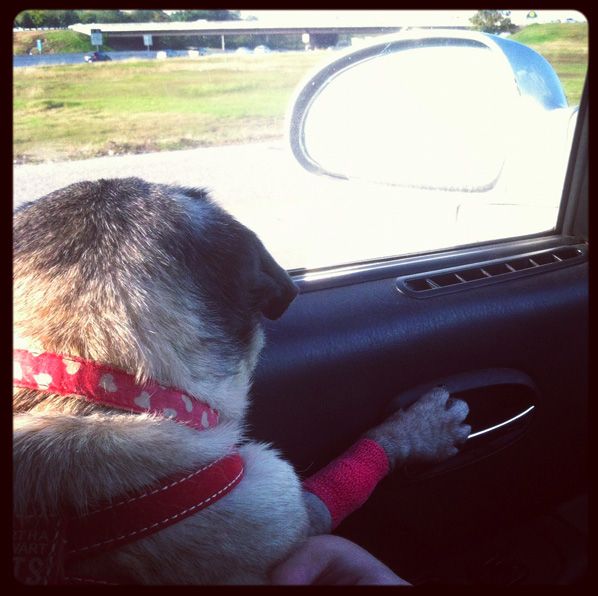 One more! Here she is riding home in the car. Don't worry, we were waiting in a LONG line of traffic when I took this. Look at that leg!