This place is so cool I had to give it its own post. Joe Ley antiques was recommended to us by Travis' cousin a while ago. Our first visit was in the middle of summer and it was SO HOT in all but one part that we had to cut our visit short. It was perfect last weekend. The prices are out of control, so it isn't the place to actually buy (at least for mr. and mrs. cheap over here) but there is SO much cool stuff to see! Definitely worth a trip. Here is what we saw: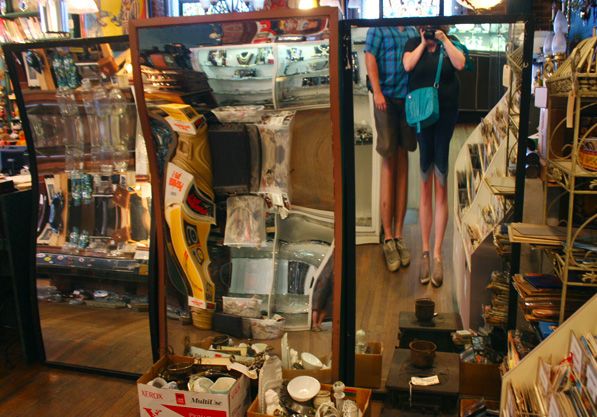 Fun house mirrors!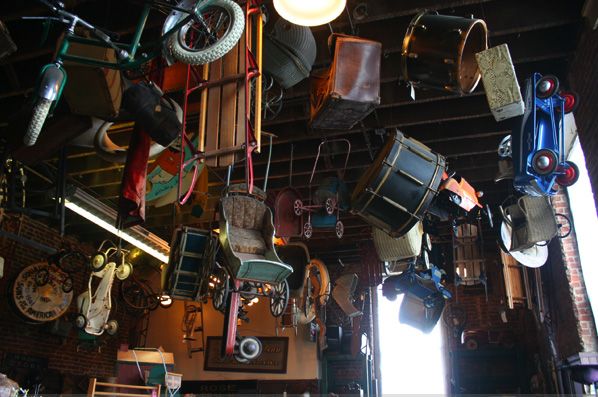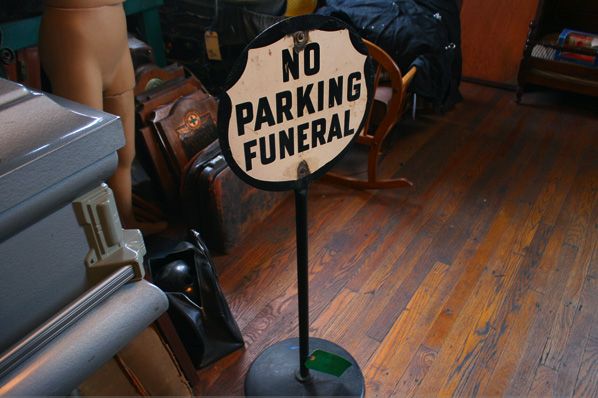 Everything that was REALLY cool was "rental only." This store is so weird. The bottom is all cases and nice stuff, but the rest is all piled up and mixed together.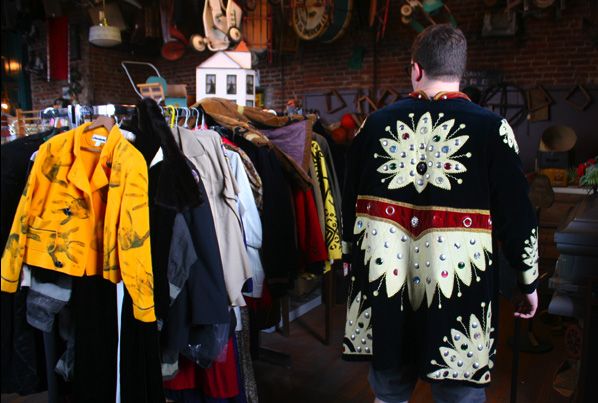 If you need a taxidermy sword fish, they had TONS! Well, maybe 10.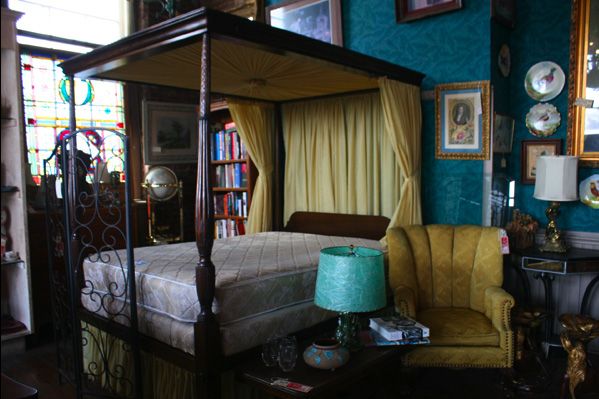 The warehouse on the side is so weird. Everything is piled up and kind of damp and musty and awesome. When we came in the summer it was unbearably hot. Almost nothing is priced. So you expect the prices to be good at least in this section. Not so. The prices were bananas!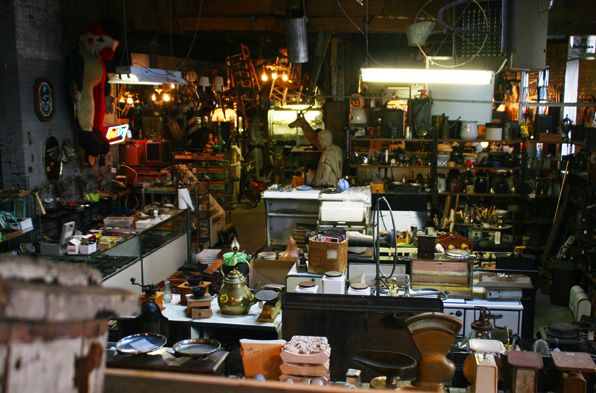 I loved all these old packages together.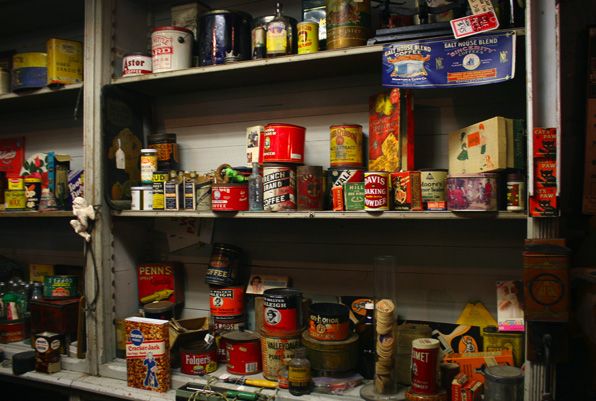 Trying to make out prices on that tag? The prices are in CODE! We couldn't figure out what the deal was. They hand you a little code sheet when you walk in. So weird.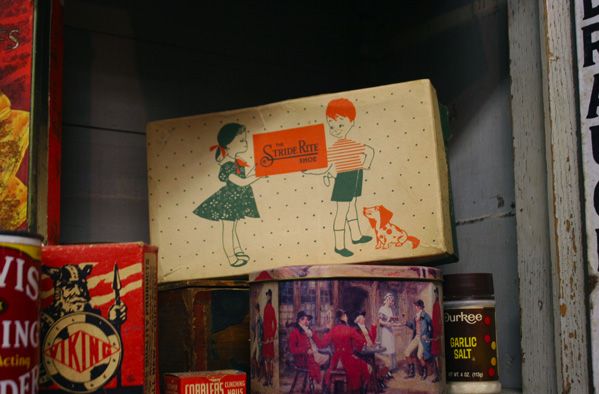 I was going to buy one of these for my Halloween display but it was too much.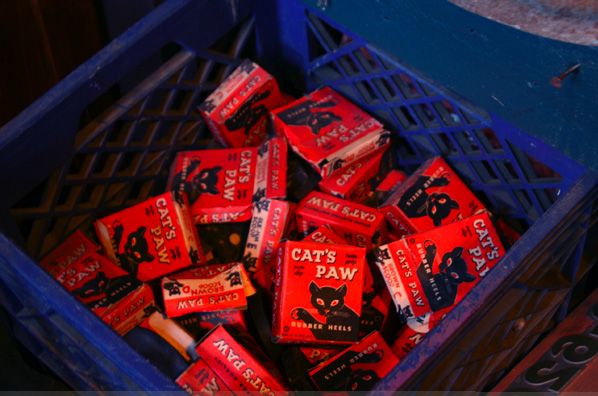 Look at this set! It was a radio, two side lamps, and a floor lamp made of popsicle sticks! If I remember right they wanted more than 900 dollars for it.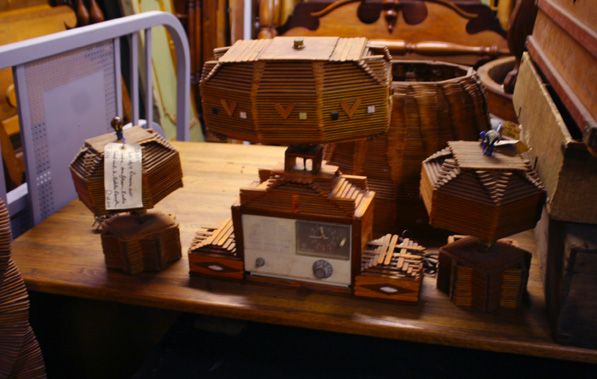 Cute bikes!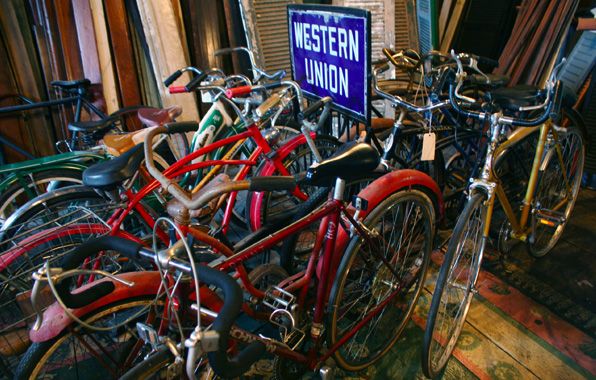 There were a few rooms full of posts and doors. The room they were in was so damp though. Bummer. The last time we were there they had TONS of old tile in cute colors. Not so much this time.
I wouldn't mind this mint green dentist chair.

And one last one for
The Carpetbagger
. A sad, falling apart buffalo. (If you like weird southern stuff like I do, you should check out Jacob's blog!)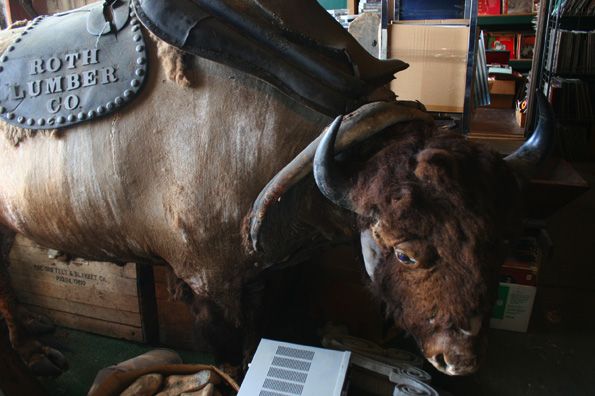 If you find yourself in Louisville and have some time you should check out Joe Ley. There are lots of places in town for CHEAP vintage, so go there first and then come look at the cool stuff here. Or maybe you'll find a deal!