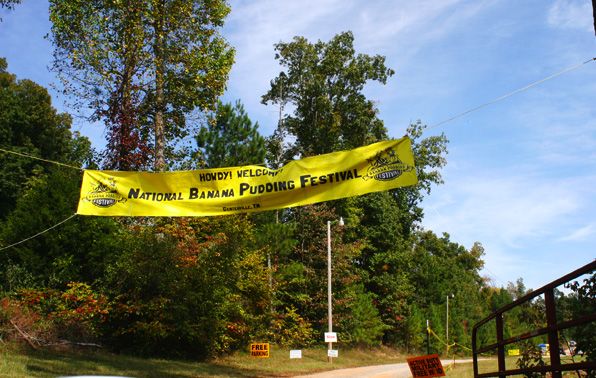 One day when I was walking past our community board at work I saw a poster for the National Banana Pudding Festival. I hadn't ever heard of it before, but I told Travis about it and he was STOKED! We drove about an hour and a half out to Centerville last Saturday, ready to stuff ourselves with banana pudding!
Their claim to fame in Centerville is that it is the home of Minnie Pearl. There is this HUGE hat against one wall in the ag center. I Made Travis stand there for scale. He was thrilled.
There was this cute little lady listening to a blue grass band dressed as Miss Minnie Pearl herself.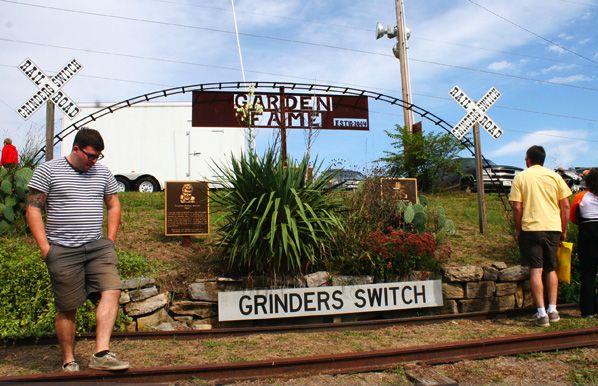 There really wasn't much to do at the festival sadly. We made a quick round of the craft booths and jumpy houses then got in line for the puddin' path! Look at how long that line is! The front is through those banana trees.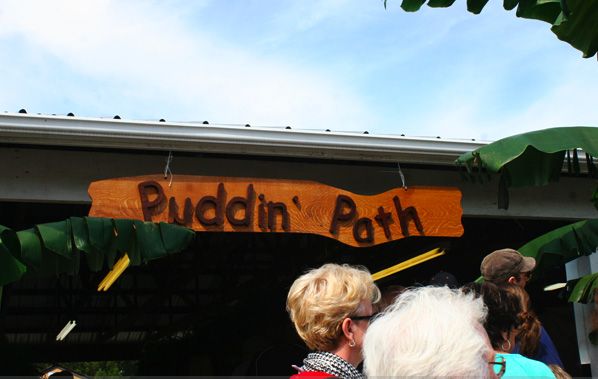 The festival is a fund raiser for local charities. You pay three bucks, then you get all these different kinds of banana pudding. Then you vote on your favorite.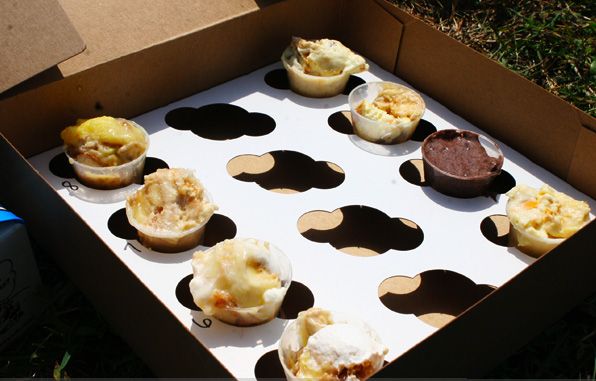 Awwwww yeah. There was one with banana moonpies instead of nilla wafers that was amazing. And a caramel one. And one with peanut butter. They were all amazing, except for the sugar free gluten free one. Blech, banana pudding isn't about being healthy!
Travis was so happy. No posing for him.

Here are the voting jars. The one on the left is the one with the banana moonpies. I'm pretty sure it won.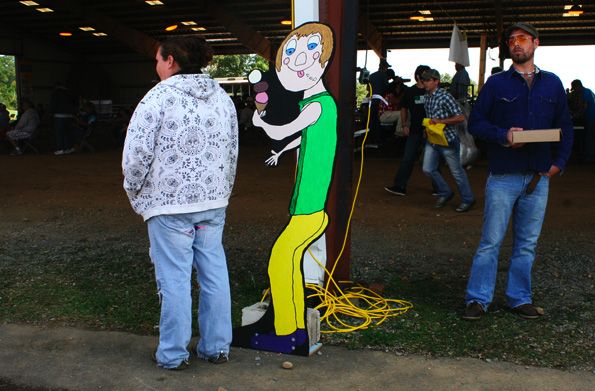 This cut out made me laugh. look at it's weird butt! I kept waiting for that girl to move but she never did. Now she is immortalized here forever.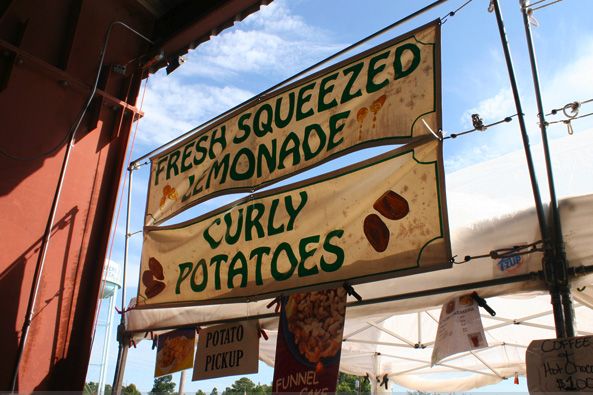 Can you believe no one was selling banana pudding?? We had wanted to buy some to take to a party that night. So weird. We filled out surveys on the way out and I suggested a bake sale next year. But they did have lots of fair type food. It took me a while to decide...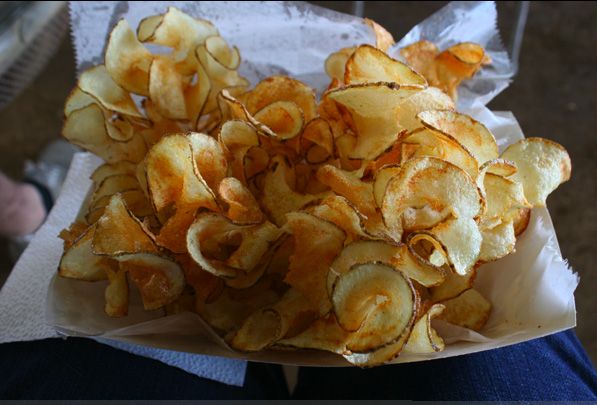 Curly potatoes!!! Oh man, they were so good!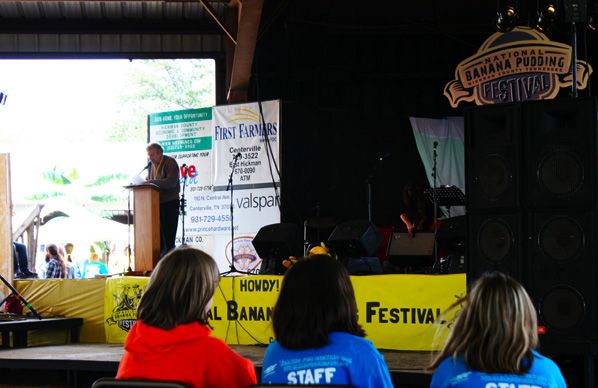 We watched the music for a little while before we left. The best part was this announcer. Imagine this, in a totally monotone voice, all with the same intonation: "Lets give a hand to the band. And Minnie Pearl. Do you have anemia? Bananas can help with that. One of our sponsors was our local radio station. I've seen a lot of warts around here today. You can get rid of warts by pressing banana skin to them. Next up we have band angelica. Do you have heart burn?" Travis and I couldn't stop laughing!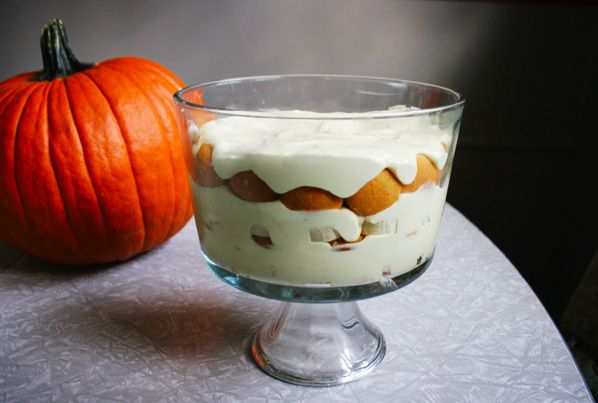 When we got home I made banana pudding for the first time to take to the fall feast that night. I used this recipe and it was SO GOOD! And really easy. Except they call for 14 bananas which I think is delusional. I used maybe 6.
So in conclusion, I love banana pudding. And any festival where I can see little kids doing a hip hop dance on a small stage while eating ribbon potatoes.