I haven't even decorated for Halloween yet, but we've been watching Halloween movies to get in the mood. One of my favorites since I was little has been Ernest Scared Stupid. I actually LOVED all the Ernest movies (well, maybe not Slam Dunk Ernest.) I had a little cardboard cut out of Ernest in my room. Jim Varney actually lived in the town where I grew up. Anyone else my age see the Ernest movies? Were they popular everywhere? The Halloween is my favorite, with Ernest Saves Christmas as a close second.
ANYWAY, last weekend Travis went to the Nashville Comic and Horror Festival to see our
friend's booth
. I was a work. When he got there it turned out Billy Byrge, who played Bobby in a lot of the movies, was there signing autographs! Travis was really sweet and got one for me, and got his picture take. Look at how freaking happy he looks? I can't stop cracking up at this picture!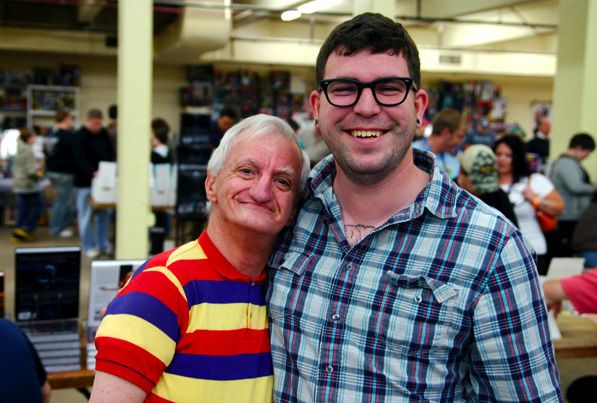 He also got to meet the girl from Night of Living Dead, which is his favorite scary movie. He LOVES that picture too. He made a stencil of it and he used to put it in parking lots all the time. What a weirdo.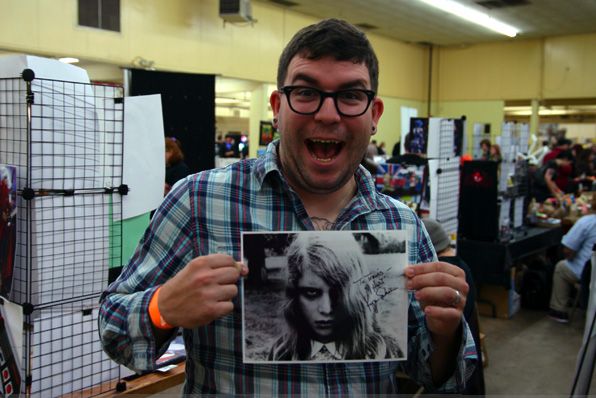 What are your favorite Halloween movies? I also love Hocus Pocus and The Worst Witch. I'm kind of a baby when it comes to scary movies though! We tried to watch The Woman in Black recently and I made Travis turn it off because I was freaking out! I think I'm a little too good at using my suspension of disbelief.