Kentucky, Louisville at least, is a treasure trove of inexpensive vintage. I'm always amazed at the prices and come away with some stuff I really love. This time we only went to one shop, Tickled Pink, because we didn't have much time. The owner of the shop buys whole estates and has everything priced to move out quickly. Here is what I picked up for me:
Can you believe I found another comet cover? That is what that little poodle is! And of course I can't resist a set of measuring spoons. I need to do a post about all of those that I have.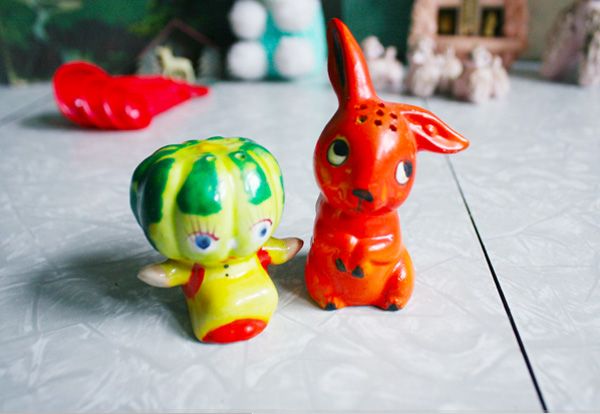 I mismatched salt and pepper pair! 25 cents each!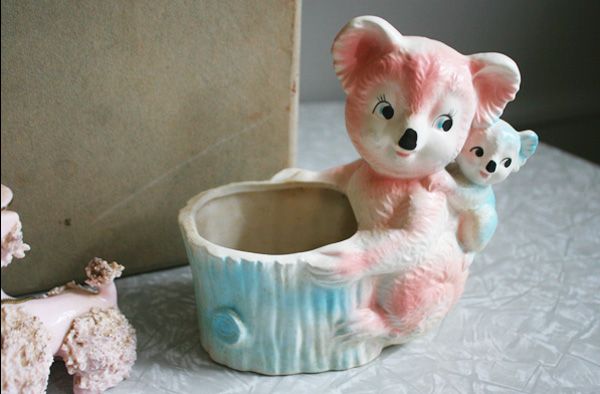 I bought this planner with the intention of putting it in my case, but I might love it too much. The pastels are just too sweet.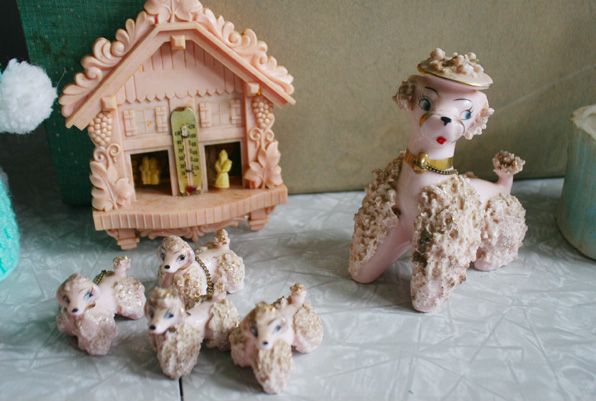 I got a sweet little poodle family. The chains are broken, and I can't decide if I want to replace them. The little pink weather house is for my collection. Instead of the woman and man, it has a witch, and two children.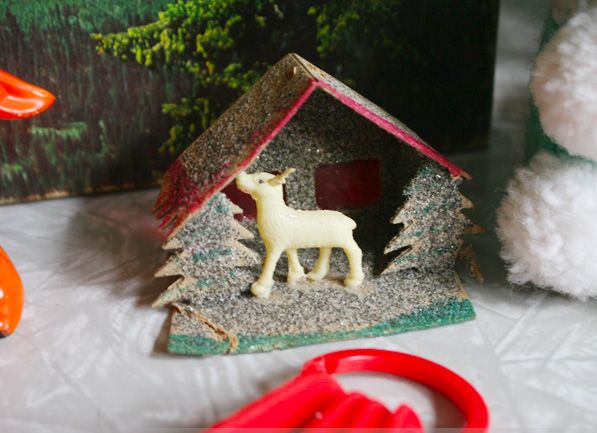 When I was paying for this little guy, the owner of the shop told me he had HUNDREDS of similar ones he has just bought and was going to sell for 99 cents each. What the heck! I was just a little too early! If he posts on Facebook when he puts them out I might just have to take a little trip.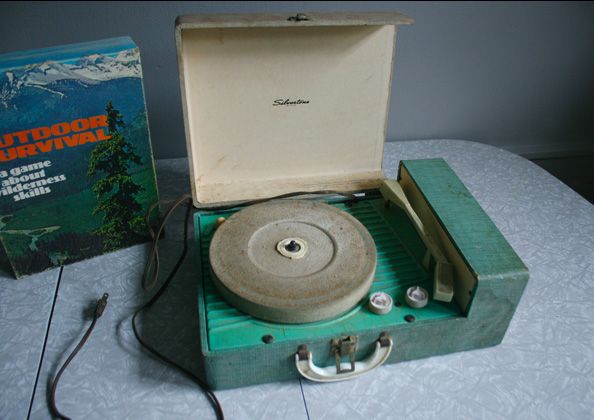 I'm actually going to clean up this little record player and sell it but it was too cute not to show you.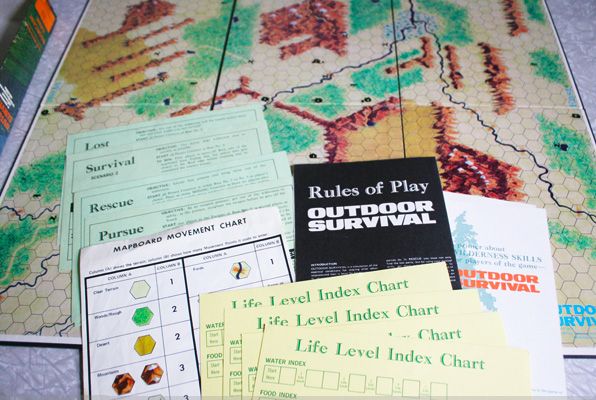 Travis picked out the survival game. It looks pretty complicated, but fun!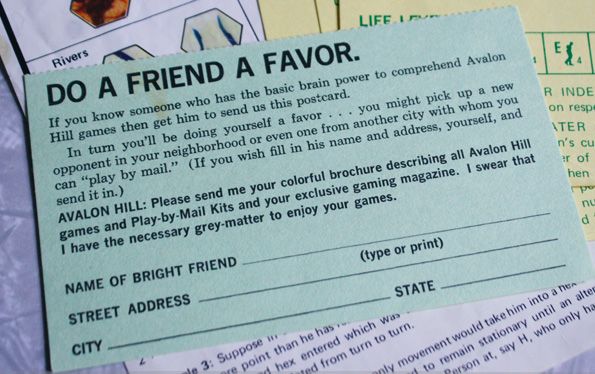 I love the kind of passive aggressive message at the top of this card.

I picked up a few photos as well, all with animals.

What do you think this guy is? I said wombat, Travis says tazmanian devil. I guess it could be a dog, but I don't really think so. There are no clues on the back.
This is one of my favorite pictures that I have found! Do you see the boat they are riding on covered in flowers? I think this is somewhere in Mexico because I've seen modern pictures like it, but I'm not sure where. I love their formal outfits and the boats and trees and water in the background.