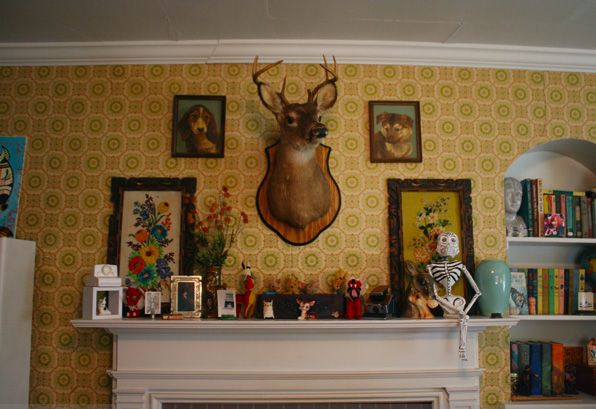 I am starting to get out the Halloween directions. It is always a bummer to me to put up my every day decorations to get out my holiday decorations. Is that crazy? Haha. I think I'm going to make my deer a mask for Halloween. He is such a cutie.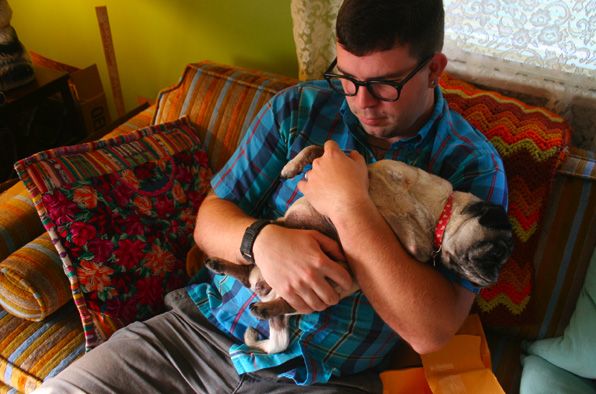 Sometimes I come into the living room and find Travis cuddling Phyllis. And I die from cute.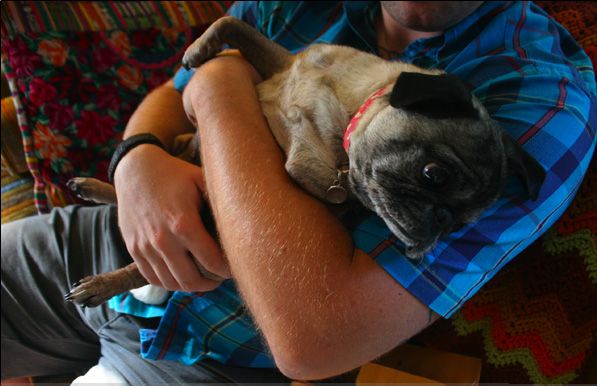 She is getting her teeth cleaned on Thursday and I'm so worried! Tell me I'm being crazy. They have to put her under to do it. But she needs it and I'm looking forward to some fresher breath. She is already missing lots of teeth, and I'm really hoping they don't have to pull one of her front ones because then her tongue will hang out. So wish Phyllis luck!