There is usually TONS of vintage Christmas at the October and November flea market. . I didn't let myself buy anything because I'm supposed to be weeding out my Christmas collection (because I have way more than I can put out in my little house!) But that doesn't mean I can't look!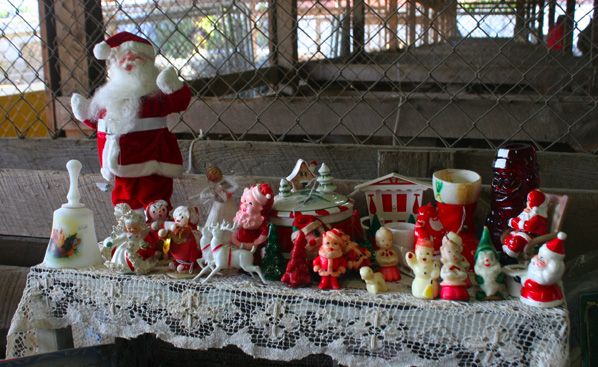 This vendor had PILES of awesome stuff! But it was all priced really high. It was still pretty to look at.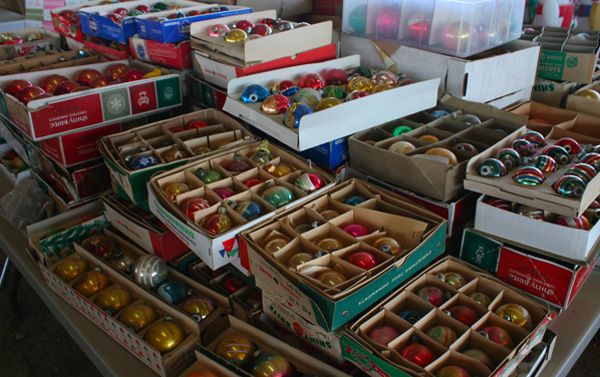 I like the balls in the wire basket. I'm on the lookout for a cool basket to make into a centerpiece.

So many blow molds!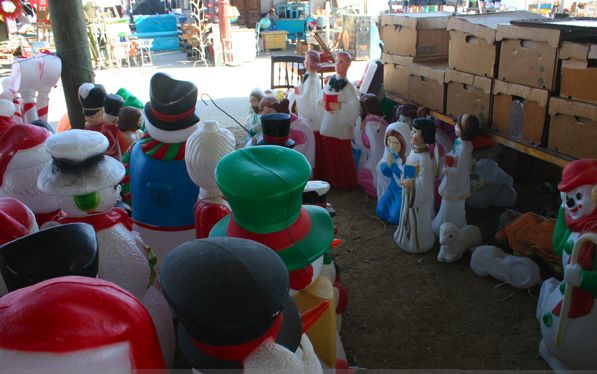 There was a tiny bit of vintage Halloween out too.

After the flea market we went to Battered and Fried in East Nashville.

The best part of that place is one of the side choices is a little loaf of bread. Horray for carbs!

I'll be back to show you what I picked up at the flea tomorrow!