After a few weekends of mediocre sales, I was happy to get some great stuff over the weekend! Here are some pictures, as usual:
Gorgeous weather all weekend. It is dreary and cold now.

I love these old paperback covers. I held myself back and just picked two, there were a few boxes full!

This house was CRAZY. FULL of beautiful mid-century stuff. Which meant there was also super crowded. The first day you could barely walk around! I wish I had gotten more pictures of the amazing (and HIGH PRICED) furniture! I went back on Saturday and most of the good stuff was gone. I wish I would have asked about those curtains. I liked that lamp shade on the left too.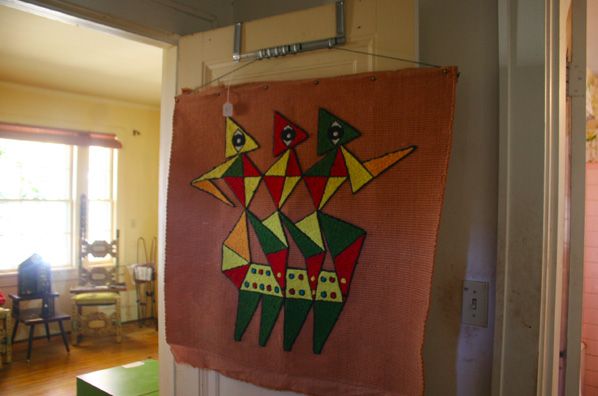 I ran into Lauren from Apron Strings Vintage on the first day! She made out like a bandit!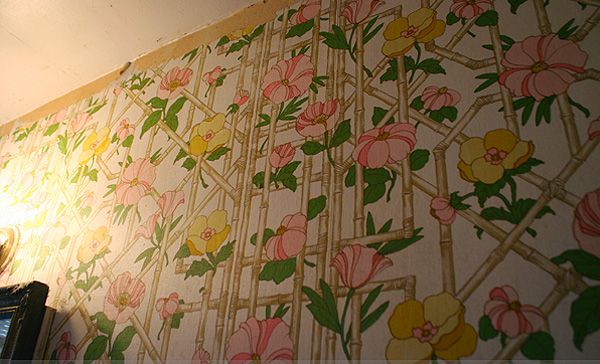 Look at this bathroom! I love the pink tile with that great wallpaper. We are getting estimates to get the tile redone in our bathroom (because we have too, not because we want too) and I'm wondering if doing a retro style renovation will be in my budget at all. It sucks to have to do it before I have money saved up to do what I really want.
Creepy sad eye kids.

On my second trip we found this creepy pipe made out of some kind of bird foot! My good friend Thomas bought it! We keep going to sales to find him stuff like furniture for his house, but come out with stuff like this! Or cast iron skeleton banks.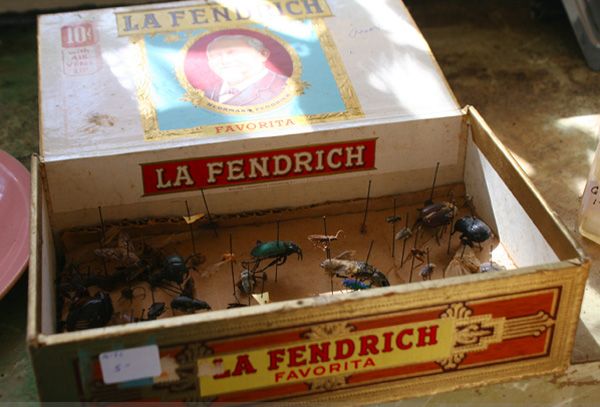 I found this on my second trip too. But I wasn't tempted if you can believe it, haha!

There were tons of great games at this sale! Including
this Jaws game
that I have wanted forever! A girl picked it up on the table mere moments before I got to it! Argh!! I did get to see this knock of Scooby Doo game.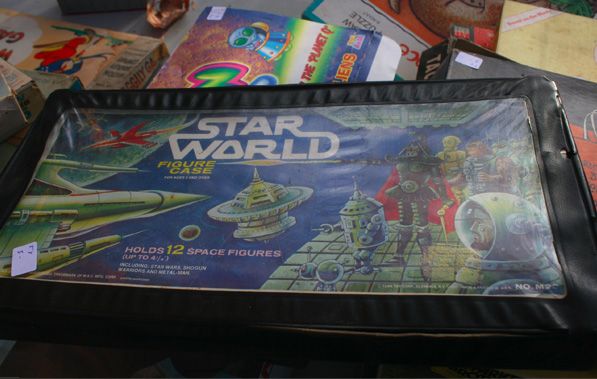 And this knock off "Star World" case!

I about puked when I saw this box full of Dream Pets and dream pet like toys! I had actually jut noticed one and then looked to the left and there was a whole box! They were 6 bucks each, and I already had a big pile so I only let myself get 5. I wish I would have gotten them all!
I saw this car outside one of the sales. I kept a lookout for someone that looked like they would be totally into Harry Potter but didn't see anyone. I wonder why they had all that stuff written on their now. There was stuff all over the front windows too.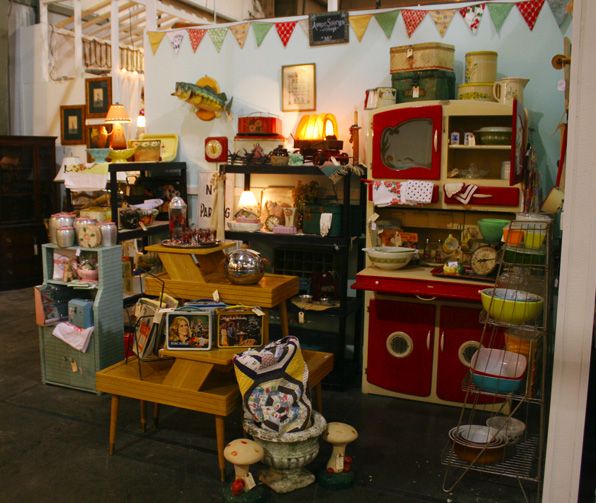 After the sales we stopped by a local antique mall I have been meaning to check out called Gas Lamp II. I was really impressed by
Lauren's
booth! Her taste is similar to mine and I wanted to buy so much! I actually almost bought those concrete mushrooms at an estate sale but I already had too much stuff! I ended up with something from here that I'll show you a little further down.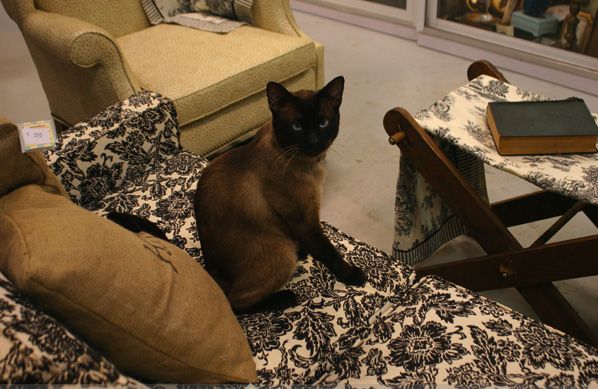 They had a super cute shop cat too! I looooooooooooove that. Almost as good as the shop pug in Nostalgia in Knoxville.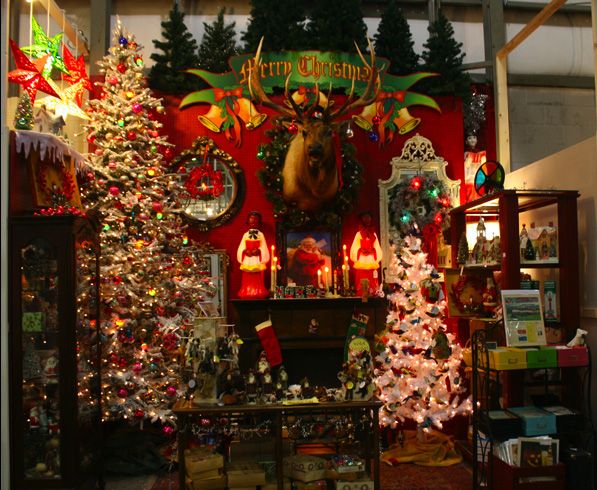 I also loved this crazy Christmas booth! What a great display. That huge Christmas tree was full of beautiful vintage ornaments. I wonder how they found so many good ones!
Here is a dorky picture of me sitting in a fancy chair waiting for Travis.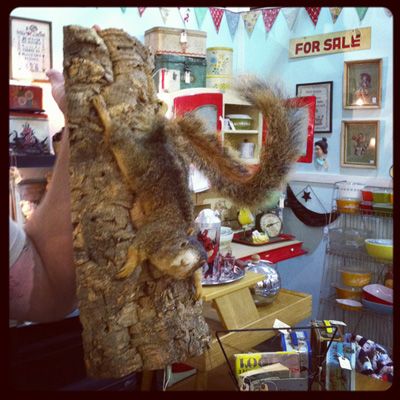 And here is a crappy phone picture of the squirrel I bought! Geeze, so now I have two! I love him and his sad face. He reminds me of Priscilla. Now I just have to find the perfect place to hang him!