Travis goes to the Goodwill Outlet almost daily looking for stuff to sell on eBay. He always keeps a lookout for things I might like. He is especially good at finding pug hats. Ha! He has previously brought home a pair of tiny sombreros and a little cowboy hat. This time he brought home a tiny straw hat. Lets check out how sweet they look in it. I wish I had put Phyllis in her little gingham dress to match!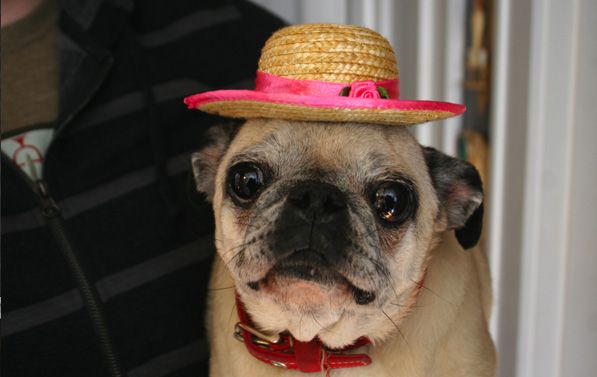 Haha, I love it when he brings me home stuff like this. He is such a good pug dad.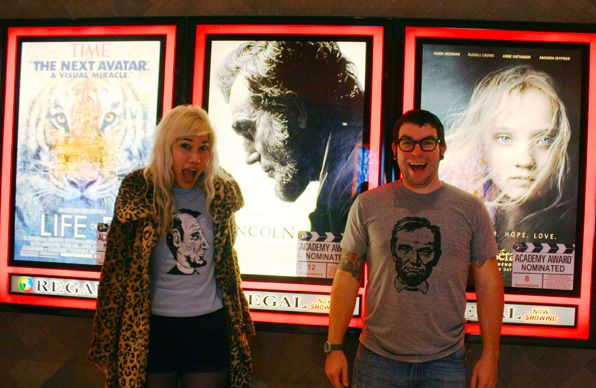 Also, I had to post this picture. Check out those Lincoln fan girls!
And note, Travis has not drooled all over himself, it is just a weird shadow.