It's finally snowing here! And of course I'm at work for it. I'm hoping we'll get one more snow day this winter, and it will be my day off. For now I'll content myself sending Travis text messages reminding him to put the pugs coats on when they go out so they don't get soaking wet and cold. I bet he is rolling his eyes at me as we speak.
Here are some pictures from when Travis took me to the salvage yard over the weekend to look for stuff for our bathroom remodel. I was looking forward to seeing the rows of colored toilets all lined up but they had them covered with trash bags because of all the rain we've been having. Bummer! But it was still fun to look at all the colored porcelain. Is that too lame? I feel like you guys will understand.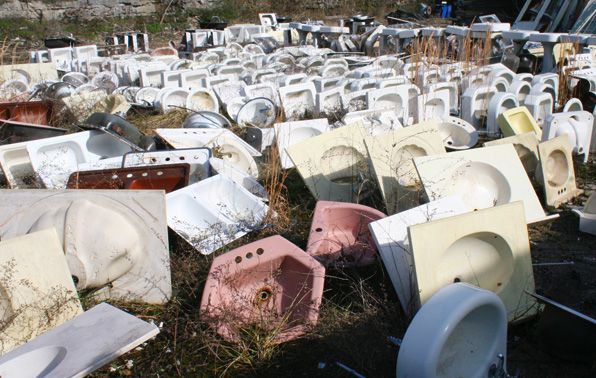 So many pretty pinks and blues and yellows and greens!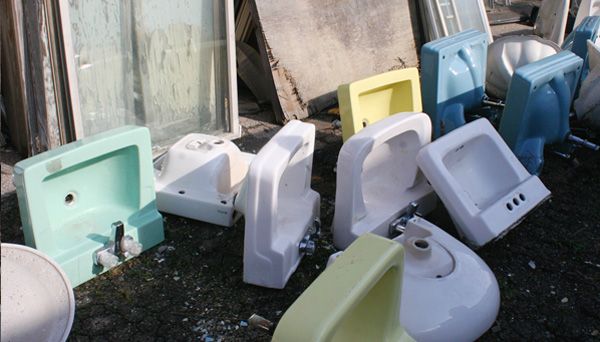 I wanted to find a bathroom cabinet and too bad this one was so rusty. I like the awnings too! We have metal awnings on our windows and I have talked about painting them. Maybe we'll do it this year.
Pink and yellow tubs.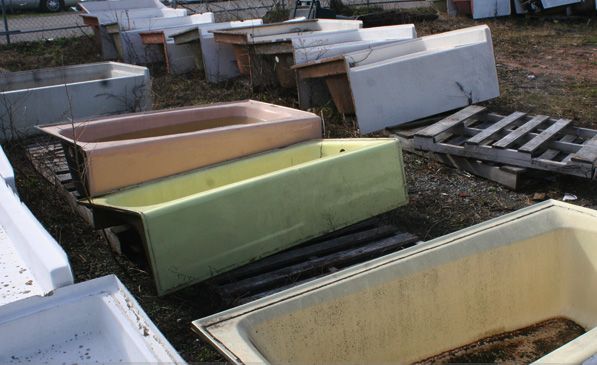 I liked looking at all the beautiful mantles too! If I had space, I would love one in my kitchen/dining room. I have seen cutes ones where they put cookbooks in the whole where the fire would go and just use it like a shelf.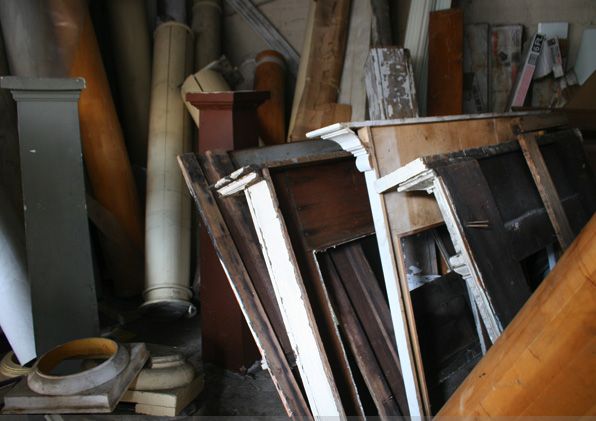 So gorgeous.

There was a cool organ too!

We dug through a lot of buildings. I was looking for a tile toothbrush holder, but didn't find one. We'll see what we can find closer to the actual remodel. We're getting the funds together now so hopefully it won't be too long until we are able to get started!