This sale was crazy! The house was PACKED full of all kinds of things, and it was super crowded on the day I went. I wanted to take some pictures inside but it was too busy. I would have loved to go back the last day and dig some more, because who knows what cool stuff was hiding in all the boxes and on all the packed shelves! Here is what I ended up with: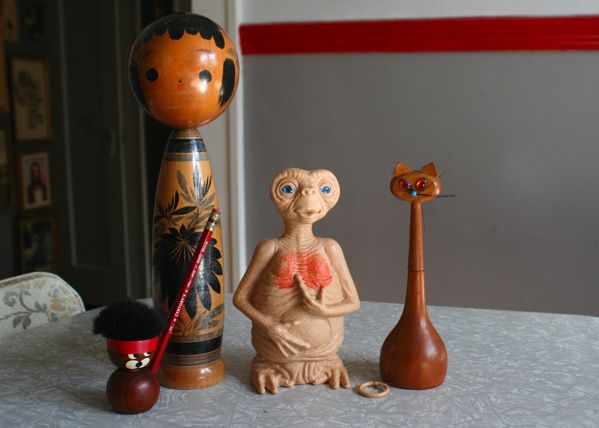 A funny little pencil holder, a big Kokeshi doll, a pull string E.T. and a cat pen!

You guys know that I LOVE E.T. The pull string still works and he says "Ouch" "Home" and "Elliot."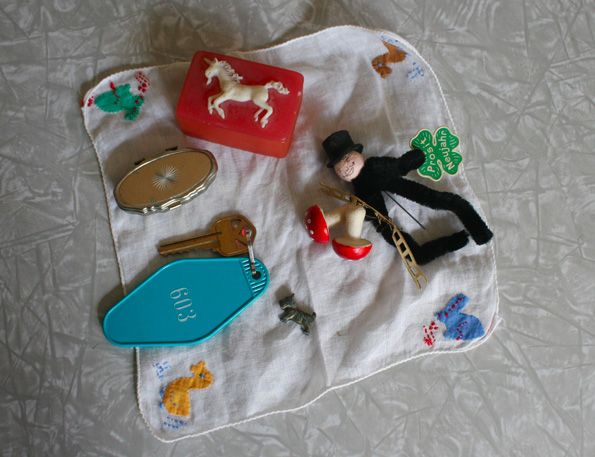 Some smalls. Isn't that hankie sweet? The unicorn is a little box.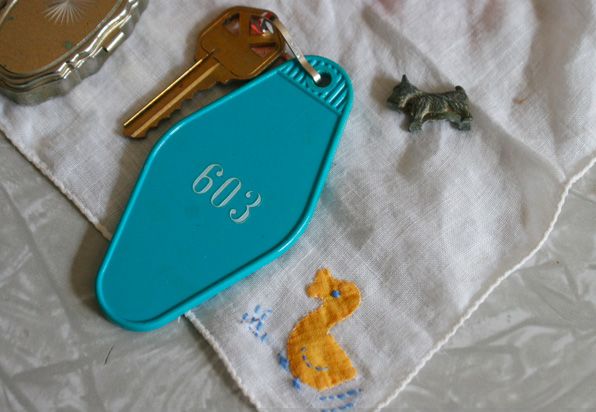 I love these old keychains that were for motel doors, and now I finally have one! I'll pretend it is from a teepee hotel. It is a perfect aqua color as well.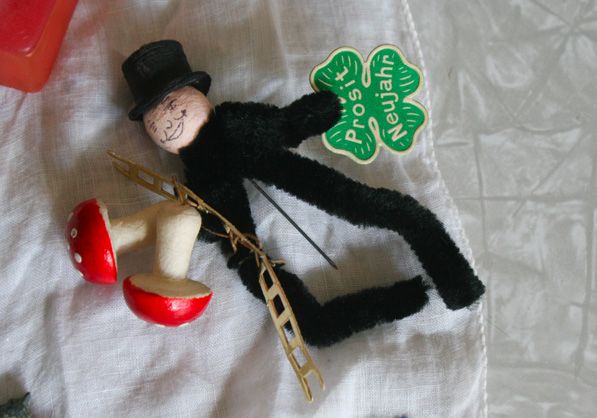 And check out how cute this guy is! "Prosit Neujahr" is German for Happy New Year!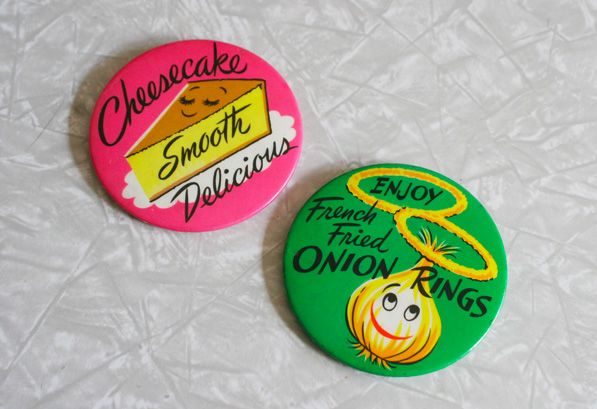 These are big buttons. How cute are those illustrations?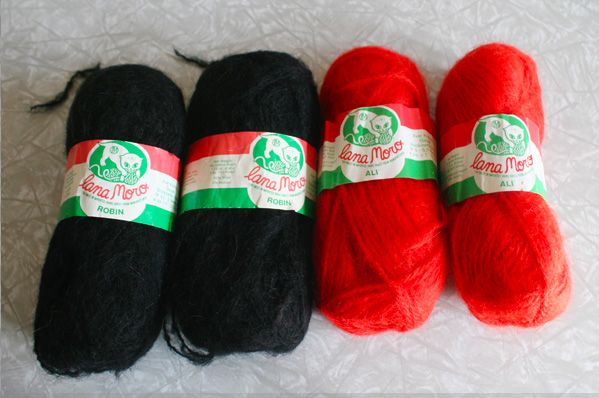 I occasionally pick up yarn when it is cheap for making pom poms.

I picked these up mostly for the labels!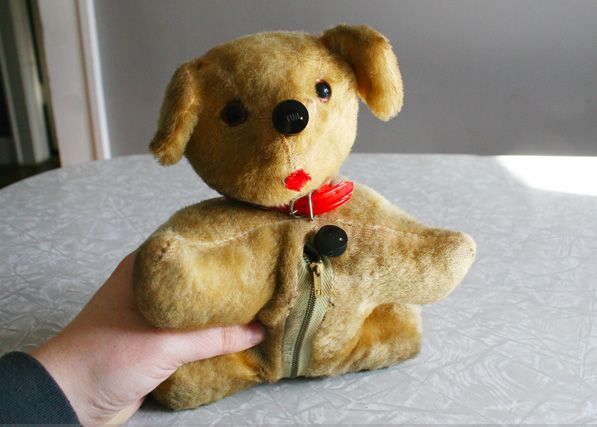 And last but not least! I picked up this guy because I just can't resist a sad vintage stuff animal. But he is even cooler because he is a radio! The knob on his belly is the volume...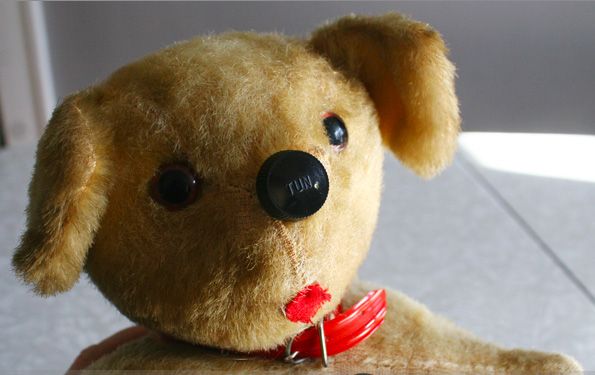 And you tune it with his nose! It needs a battery, and I'm hoping that is all it needs to work!
Linking up over at Blackbird Has Spoken